With Fantastic Beasts: The Crimes of Grindelwald, J.K Rowling answers the long-awaited question of whether or not it's possible to have a dud in the Harry Potter film world. Labeled 'The Wizarding World' films, the first Fantastic Beasts film and the Harry Potter movies were practically impervious to bad reviews.
The same cannot be said for the Crimes of Grindelwald, a sequel bogged down by too many characters and narrative turns that don't make sense. Yet despite the many flaws in the movie, Crimes of Grindelwald is a beast of its own.

Set in 1927, the movie revolves around a slew of characters, lead by Eddie Redmayne's charming magizoologist Newt Scamander, the movie deals with the escape and rise of the evil sorcerer Grindelwald (Johnny Depp).
The film also sets up a mystery regarding Ezra Miller's character Credence from the 2016 film and delves into his story as well as the origin stories of Queenie (Alison Sudol), Leta Lestrange (Zoe Kravitz) and Nagini (Claudia Kim), whilst also introducing us to a younger handsome Dumbledore (Jude Law). J.K Rowling's screenplay often feels unnecessarily long and at many times I thought the movie was about to end.

Read more: 3 Trailers of the Week that rocked Youtube
With so many characters in the mix, Crimes of Grindelwald certainly takes its time in getting to its rather tame conclusion. The film ends with a CGI light show following a mild-mannered confrontation rather than a battle or duel.
That said, Rowling does a fabulous job to ensure cinephilia care about characters both new and old. The marvellous performances from the entire cast indeed make the film somewhat magical.

The reviews regarding this film have been quite harsh but Crimes of Grindelwald has a distinct charm of its own. Johnny Depp is electric, even when all he does is threaten people. His performance is so deeply hypnotic that you can't help but wish there was more of him in the film. Jude Law's Dumbledore too is a welcome addition to the cast. He is likeable and this easygoing version of Dumbledore will appeal to viewers as much as the bespectacled grey hair version did.
Redmayne doesn't anchor this film as much as he did to its predecessor but is still a thoroughly lovable lead. Katherine Waterston and Alison Sudol also get their own arcs, both rather half baked. I was surprised by the grace Kravitz lent her role. Her performance was easily one of the highlights of the film, equal parts moving and mysterious. The fact that there are several other characters I'm missing here is exactly the problem with the film.
Read more: Johnny Depp 'keen to star' in J M Coetzee adaptation
Grindelwald felt more like a book than a film and one can't help but wish that Rowling had restricted her version to a book and asked a more seasoned professional to help with the screenplay. Nonetheless, this film is incredibly engaging.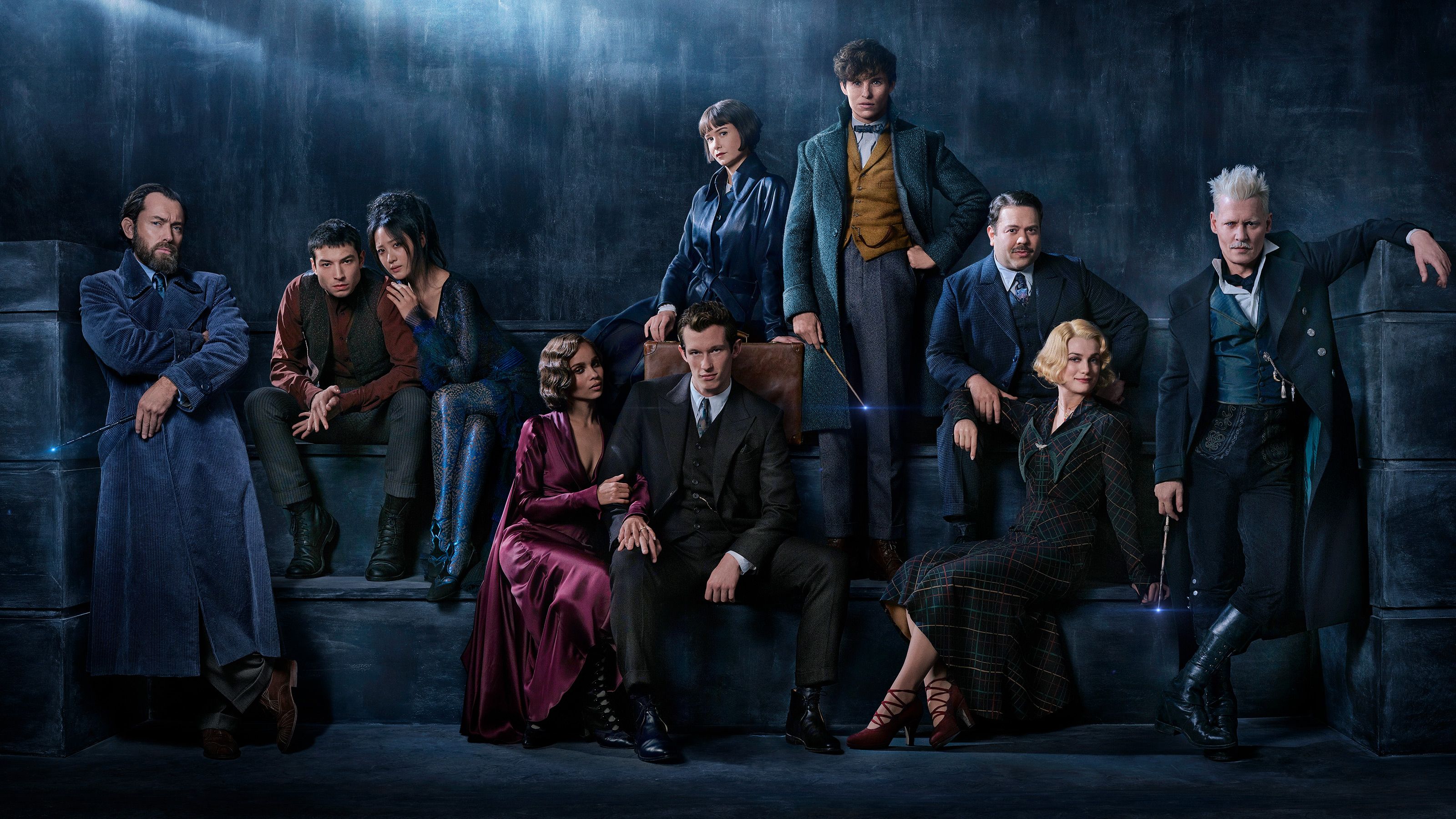 No review for Fantastic Beasts: Crimes of Grindelwald can be complete without paying respect to the awe-inspiring talent of the production and visual effects teams. The movie's massive, towering sets and intricately detailed interiors were truly a vision to behold.
The CGI work on all the animals was top notch and as it should be, there was a sense of wonderment felt coming across the magical creatures of the Wizarding World. Sure, there isn't enough plot and story progression to really hail this movie as a great addition to the Fantastic Beasts saga, but it effectively transports one to the delightful world of Harry Potter we're so in love with.