Country/Region
Confirmed cases
Deaths
Recovered
Active cases
USA
1,966,290
111,398
738,729
1,116,163
Brazil
646,006
35,047
302,084
308,875
Russia
458,689
5,725
221,388
231,576
Spain
288,058
27,134
0
260,924
India
237,754
6,650
114,073
117,031
Italy
234,531
33,774
163,781
36,976
Peru
187,400
5,162
79,214
103,024
Germany
185,414
8,763
168,900
7,751
Iran
169,425
8,209
132,038
29,178
Turkey
168,340
4,648
133,400
30,292
France
153,055
29,111
70,504
53,440
Chile
122,499
1,448
95,631
25,420
Mexico
110,026
13,170
78,590
18,266
Saudi Arabia
95,748
642
70,616
24,490
Canada
94,335
7,703
52,568
34,064
Pakistan
93,983
1,935
32,581
59,467
Qatar
67,195
51
42,527
24,617
Bangladesh
63,026
846
13,325
48,855
Belgium
59,072
9,580
16,190
33,302
Belarus
47,751
263
23,015
24,473
Netherlands
47,335
6,011
0
41,324
South Africa
43,434
908
23,088
19,438
Ecuador
41,575
3,534
20,568
17,473
Singapore
37,527
24
24,209
13,294
Colombia
36,635
1,145
13,638
21,852
Portugal
33,969
1,465
20,526
11,978
Kuwait
31,131
254
19,282
11,595
Egypt
31,115
1,166
8,158
21,791
Switzerland
30,956
1,921
28,600
435
Indonesia
30,514
1,801
9,907
18,806
Ukraine
26,514
777
11,812
13,925
Poland
25,669
1,143
12,641
11,885
Ireland
25,163
1,670
22,698
795
Philippines
21,340
994
4,441
15,905
Argentina
21,037
632
6,088
14,317
Romania
20,290
1,318
14,419
4,553
Afghanistan
19,551
320
1,820
17,411
Dominican Republic
18,708
525
11,736
6,447
Israel
17,706
292
15,042
2,372
Japan
17,064
907
14,972
1,185
Austria
16,898
672
15,789
437
Panama
15,463
370
9,719
5,374
Bahrain
14,224
23
9,020
5,181
Bolivia
12,728
427
1,739
10,562
Kazakhstan
12,511
52
6,903
5,556
Armenia
12,364
190
3,720
8,454
Denmark
11,924
587
10,721
616
Nigeria
11,844
333
3,696
7,815
S. Korea
11,719
273
10,531
915
Serbia
11,667
247
6,931
4,489
Algeria
9,935
690
6,453
2,792
Czechia
9,530
327
6,881
2,322
Moldova
9,247
326
5,450
3,471
Malaysia
8,303
117
6,635
1,551
Cameroon
7,599
212
4,587
2,800
Australia
7,255
102
6,690
463
Azerbaijan
6,860
82
3,871
2,907
Guatemala
6,485
216
1,053
5,216
Tajikistan
4,370
48
2,491
1,831
Djibouti
4,123
26
1,707
2,390
Luxembourg
4,032
110
3,885
37
Uzbekistan
4,022
16
3,247
759
Hungary
3,990
545
2,279
1,166
Côte d'Ivoire
3,431
36
1,604
1,791
El Salvador
2,934
53
1,281
1,600
Macedonia
2,790
149
1,632
1,009
Kyrgyzstan
1,974
22
1,360
592
Central African Republic
1,451
4
29
1,418
Guinea-Bissau
1,368
12
153
1,203
Equatorial Guinea
1,306
12
200
1,094
Diamond Princess
712
13
651
48
Sao Tome and Principe
499
12
68
419
Libyan Arab Jamahiriya
239
5
52
182
Syrian Arab Republic
124
6
53
65
Trinidad and Tobago
117
8
108
1
Saint Vincent and the Grenadines
26
0
15
11
Antigua and Barbuda
26
3
20
3
Lao People's Democratic Republic
19
0
18
1
Saint Kitts and Nevis
15
0
15
0
Falkland Islands (Malvinas)
13
0
13
0
Holy See (Vatican City State)
12
0
2
10
Turks and Caicos Islands
12
1
11
0
British Virgin Islands
8
1
7
0
Caribbean Netherlands
7
0
7
0
Saint Pierre Miquelon
1
0
1
0
Updated on June 6, 2020 5:30 pm
As Pakistan moves towards its Fiscal Budget 2020-21, perhaps the most difficult since its inception, ironically the national economic management per se seems to...
Rajnath Singh, Indian union defense minister, made a statement that there are sizeable Chinese troops on the border. Can you tell me what the...
As the COVID-19 is spreading across the world, Pakistan reports the highest single-day virus deaths. The officials have confirmed 97 more deaths from novel...
Sindh education department has introduced online education for kindergarten to grade five students by launching a mobile education application in the province. The students...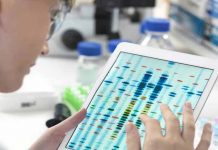 New research in mice suggests that when the DNA allows it, the brain neutralizes fearful...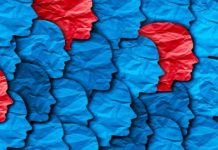 IT'S TIME FOR CHANGE NOW! by Hibba RazaChange needs to happen It needs to happen soon There's trouble...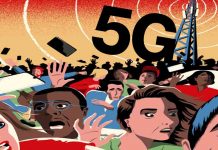 As 5G wireless technology is slowly making its way across the globe, many government agencies...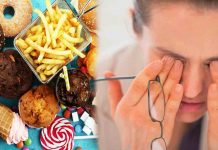 A new study spanning nearly 2 decades has found a link between an unhealthful diet...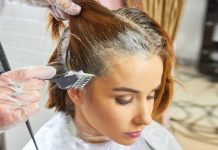 A recent study has investigated links between hair products and breast cancer. The findings have...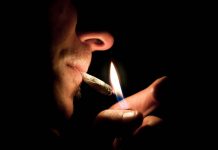 As the use of marijuana is increasing in the United States, researchers are asking whether...