Country/Region
Confirmed cases
Deaths
Recovered
Active cases
USA
1,837,578
106,198
599,875
1,131,505
Brazil
514,992
29,341
206,555
279,096
Russia
414,878
4,855
175,877
234,146
Spain
286,509
27,127
196,958
62,424
Italy
232,997
33,415
157,507
42,075
India
191,327
5,413
92,027
93,887
France
188,882
28,802
68,355
91,725
Germany
183,494
8,605
165,900
8,989
Peru
164,476
4,506
67,208
92,762
Turkey
163,942
4,540
127,973
31,429
Iran
154,445
7,878
121,004
25,563
Chile
99,688
1,054
42,727
55,907
Canada
90,947
7,295
48,879
34,773
Mexico
90,664
9,930
64,326
16,408
Saudi Arabia
85,261
503
62,442
22,316
Pakistan
72,460
1,543
26,083
44,834
Belgium
58,517
9,486
15,919
33,112
Qatar
58,433
40
33,437
24,956
Bangladesh
49,534
672
10,597
38,265
Netherlands
46,442
5,956
0
40,486
Belarus
43,403
240
18,776
24,387
Ecuador
39,098
3,358
19,592
16,148
Sweden
37,542
4,395
4,971
28,176
Singapore
35,292
23
21,699
13,570
South Africa
32,683
683
16,809
15,191
Portugal
32,500
1,410
19,409
11,681
Switzerland
30,871
1,920
28,500
451
Colombia
29,383
939
8,543
19,901
Kuwait
27,762
220
12,899
14,643
Indonesia
26,940
1,641
7,637
17,662
Ireland
24,990
1,652
22,089
1,249
Egypt
24,985
959
6,037
17,989
Ukraine
24,012
718
9,690
13,604
Poland
23,987
1,065
11,449
11,473
Romania
19,398
1,270
13,426
4,702
Philippines
18,638
960
3,979
13,699
Dominican Republic
17,285
502
10,559
6,224
Israel
17,106
285
14,826
1,995
Argentina
16,851
539
5,336
10,976
Japan
16,851
891
14,459
1,501
Austria
16,733
668
15,596
469
Afghanistan
15,750
265
1,428
14,057
Panama
13,463
336
9,514
3,613
Denmark
11,669
574
10,362
733
S. Korea
11,503
271
10,422
810
Serbia
11,412
243
6,698
4,471
Bahrain
11,398
19
6,673
4,706
Kazakhstan
11,308
41
5,404
5,863
Nigeria
10,162
287
3,007
6,868
Armenia
9,492
139
3,402
5,951
Algeria
9,394
653
5,748
2,993
Czechia
9,273
320
6,562
2,391
Moldova
8,251
295
4,581
3,375
Malaysia
7,857
115
6,404
1,338
Morocco
7,819
205
5,754
1,860
Australia
7,204
103
6,619
482
Finland
6,885
320
5,500
1,065
Cameroon
5,904
191
3,568
2,145
Azerbaijan
5,494
63
3,428
2,003
Guatemala
5,087
108
735
4,244
Luxembourg
4,018
110
3,833
75
Tajikistan
3,930
47
2,004
1,879
Hungary
3,892
527
2,156
1,209
Uzbekistan
3,662
15
2,837
810
Djibouti
3,354
24
1,504
1,826
Côte d'Ivoire
2,833
33
1,435
1,365
El Salvador
2,582
46
1,063
1,473
Bulgaria
2,519
140
1,090
1,289
Macedonia
2,226
133
1,552
541
Kyrgyzstan
1,817
16
1,181
620
Equatorial Guinea
1,306
12
200
1,094
Guinea-Bissau
1,256
8
42
1,206
Central African Republic
1,011
2
23
986
Diamond Princess
712
13
651
48
Sao Tome and Principe
483
12
68
403
Libyan Arab Jamahiriya
156
5
52
99
Syrian Arab Republic
122
5
46
71
Trinidad and Tobago
117
8
108
1
Saint Vincent and the Grenadines
26
0
15
11
Antigua and Barbuda
26
3
19
4
Lao People's Democratic Republic
19
0
16
3
Saint Kitts and Nevis
15
0
15
0
Falkland Islands (Malvinas)
13
0
13
0
Holy See (Vatican City State)
12
0
2
10
Turks and Caicos Islands
12
1
11
0
British Virgin Islands
8
1
7
0
Caribbean Netherlands
7
0
7
0
Saint Pierre Miquelon
1
0
1
0
Updated on June 1, 2020 4:29 pm
The Kingdom of Bahrain is funding the construction of the first ever state-of-the-art Nursing university in Islamabad. For the project's establishment, a Memorandum of...
Daesh, the brutal militant outfit that had been nearly dismantled in 2017 in Syria and Iraq has reared its ugly head again. The group, which...
In the time of deadly COVID-19 pandemic, the provincial government has inflicted a huge cut of Rs3 billion on the Punjab police budget.  The...
The Federation of Islamic Seminaries on Sunday announced to begin admission drive in its affiliated madrassas from June 2, whereas classes will begin from July 12. As...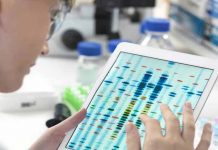 New research in mice suggests that when the DNA allows it, the brain neutralizes fearful...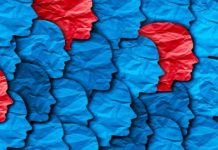 IT'S TIME FOR CHANGE NOW! by Hibba Raza Change needs to happen It needs to happen soon There's trouble...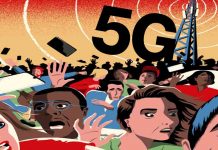 As 5G wireless technology is slowly making its way across the globe, many government agencies...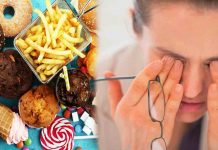 A new study spanning nearly 2 decades has found a link between an unhealthful diet...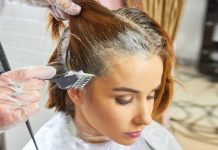 A recent study has investigated links between hair products and breast cancer. The findings have...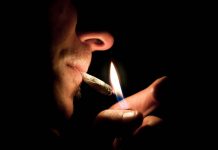 As the use of marijuana is increasing in the United States, researchers are asking whether...