Op-Ed
Leonid Savin | Presentation text read at the international conference "The Seventy-year Jubilee of the Establishment of Diplomatic Relations between the USSR/Russia and Pakistan", Russian...
Cross Fire
News Analysis | Ousted Prime Minister (PM) Nawaz Sharif along with his daughter Maryam Nawaz roared in Peshawar at the rally held near...
Andrew Korybko and Hamsa Haddad | President Rouhani's visit to Sochi to meet with his Russian and Turkish counterparts is being hailed as a success...
Fiery & Feisty
Syed Haider Raza Mehdi| If anyone had any doubts about this man, Nawaz Sharif's sanity and desperation to save his wealth and from going to...
Policy Perspectives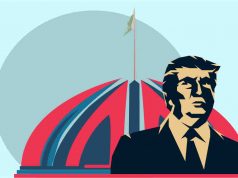 Shaukat Qadir | Introduction My brother, a historian, has drummed into me, that those who refer to Afghanistan as 'unconquerable' are, either unaware of history...
Murtaza Shibli | Manzoor Pashteen swears by his commitment and dedication to the cause of Pashtuns who have become victims of an endless war. In...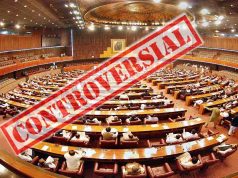 Asif Haroon Raja | The March 3 Senate elections seem to be the most controversial elections in the 45-year-old history of the upper house of...