Op-Ed
Taimoor Khan | 'Your assignments and exams will be assessed, keeping in mind how critically you have done your research and presented your ideas on...
Cross Fire
News Analysis | Ousted Prime Minister (PM) Nawaz Sharif along with his daughter Maryam Nawaz roared in Peshawar at the rally held near...
Andrew Korybko and Hamsa Haddad | President Rouhani's visit to Sochi to meet with his Russian and Turkish counterparts is being hailed as a success...
Fiery & Feisty
Syed Haider Raza Mehdi  | There's a saying in Punjabi. "Jithay dee Khothee uthay aan khalothee". Loosely translated: The she donkey (or whatever one calls a...
Policy Perspectives
Murtaza Shibli | Manzoor Pashteen swears by his commitment and dedication to the cause of Pashtuns who have become victims of an endless war. In...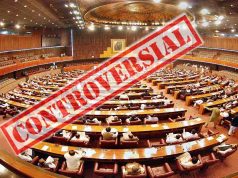 Asif Haroon Raja | The March 3 Senate elections seem to be the most controversial elections in the 45-year-old history of the upper house of...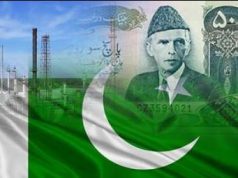 News Desk | GVS sat down with Mr. Haroon Sharif to discuss the issue of Pakistan's inclusion in FATF greylist and its economic performance under the...