News Desk |

Anxiety is one of the most common mental health concerns for children and adults, affecting upwards of 20% of children and adolescents over the lifespan. Anxious youth are often quiet and well behaved, and thus frequently go unnoticed by their parents, teachers, and coaches.
Alternatively, others can be disruptive and act out, being labeled as having attention deficit disorder or being a "bad" kid. Both scenarios result in youth failing to receive the help they desperately need. When childhood anxiety is heightened, it's natural for parents to go into protection mode.
Parents may attempt to solve problems for the child, help their child avoid triggers of anxiety, and/or try to engineer a worry-free lifestyle. While there are certain accommodations that can help anxious children in the classroom, and it's a good idea to slow the daily pace to decrease overall stress for anxious children, parents cannot protect their kids from experiencing anxiety.
Helping children avoid the things they are afraid of will make them feel better in the short term, but it reinforces the anxiety over the long run.
However, they help their children learn to manage their anxiety. Coping up with such a complexity is a process. It doesn't make your child any different but for sure tests your parenting capabilities on how to make your child's life easier. Here are some wise tips:
The Goal isn't to Eliminate Anxiety, but to Help a Child Manage it
None of us wants to see a child unhappy, but the best way to help kids overcome anxiety isn't to try to remove stressors that trigger it. It's to help them learn to tolerate their anxiety and function, as well as they can, even when they're anxious. And as a byproduct of that, the anxiety will decrease or fall away over time.
Encourage the Child to Tolerate their Anxiety
Let your child know that you appreciate the work it takes to tolerate anxiety in order to do what he wants or needs to do. It's really encouraging him to engage in life and to let the anxiety take its natural curve. We call it the "habituation curve"—it will drop over time as he continues to have contact with the stressor. It might not drop to zero, it might not drop as quickly as you would like, but that's how we get over our fears.
Set Clear Expectations
It's important to have similar expectations for anxious children that you have for non-anxious children. However, it can also be helpful to proceed at a slower pace and make some accommodations. While your other kids likely want to attend every birthday party, your anxious child probably wants to avoid them all. In this situation, it may be helpful to attend small parties that don't include overwhelming triggers (bounce houses, loud music, lack of structure/supervision).
Setting clear expectations and helping your child create appropriate benchmarks to meet those expectations teaches your child that she/he can work through anxious feelings and manage their anxiety.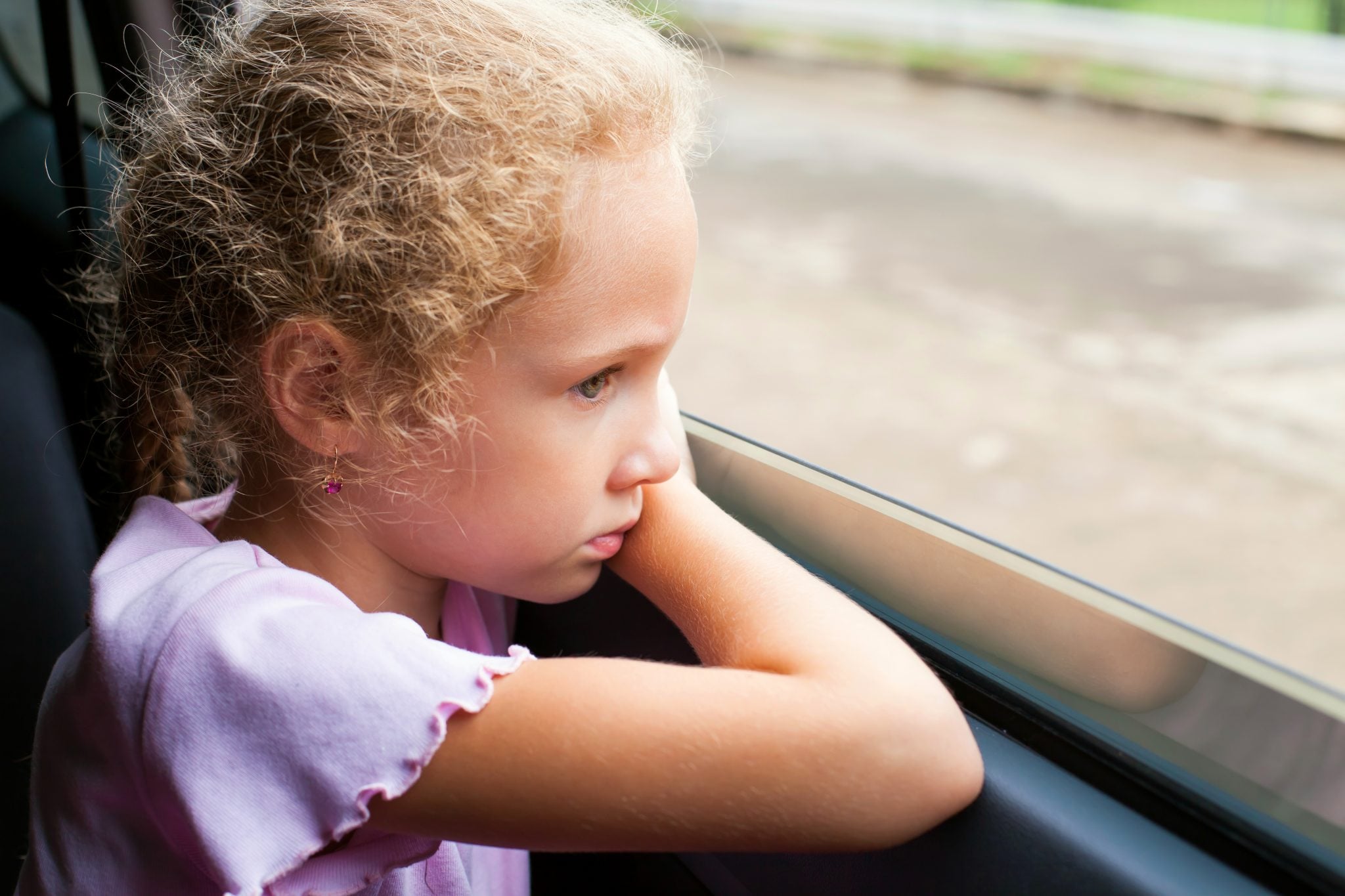 Let Your Child Worry
No child ever stopped worrying because a parent said, "Don't worry!", or "Relax!". In fact, worry serves an important function in our lives. Without some amount of worry, we wouldn't stop to consider actual dangers that do threaten us. Give your child uninterrupted time with you each day to vent worries and brainstorm solutions together.
Don't Avoid Things Just because they Make your Child Anxious
Helping children avoid the things they are afraid of will make them feel better in the short term, but it reinforces the anxiety over the long run. If a child in an uncomfortable situation gets upset, starts to cry—not to be manipulative, but just because that's how she feels—and her parents whisk her out of there, or remove the thing she's afraid of, she's learned that coping mechanism, and that cycle has the potential to repeat itself.
Read more: What is helicopter parenting and are we doing it?
Respect their Feelings, but don't Empower them
It's important to understand that validation doesn't always mean agreement. So if a child is terrified about going to the doctor because she's due for a shot, you don't want to belittle her fears, but you also don't want to amplify them. You want to listen and be empathetic, help her understand what she's anxious about, and encourage her to feel that she can face her fears. The message you want to send is, "I know you're scared, and that's okay, and I'm here, and I'm going to help you get through this."