In the past year, South Korean company Hyundai partnered with Nishat Group to set up a 66-acre assembly plant in Faisalabad. And now that the setup is completed, Hyundai is in action. The Korean auto manufacturer returned to Pakistan after several years in collaboration with Nishat Group to introduce Hyundai vehicles in the country. Since last year, the company has already introduced two vehicles to its line up including the SUV Santa Fe and MPV Grand Starex.
Now they have geared up to introduce something new for the local market and have set countdown timers all over social media for 8th October, which could be the launch date of whatever the company is all set to introduce.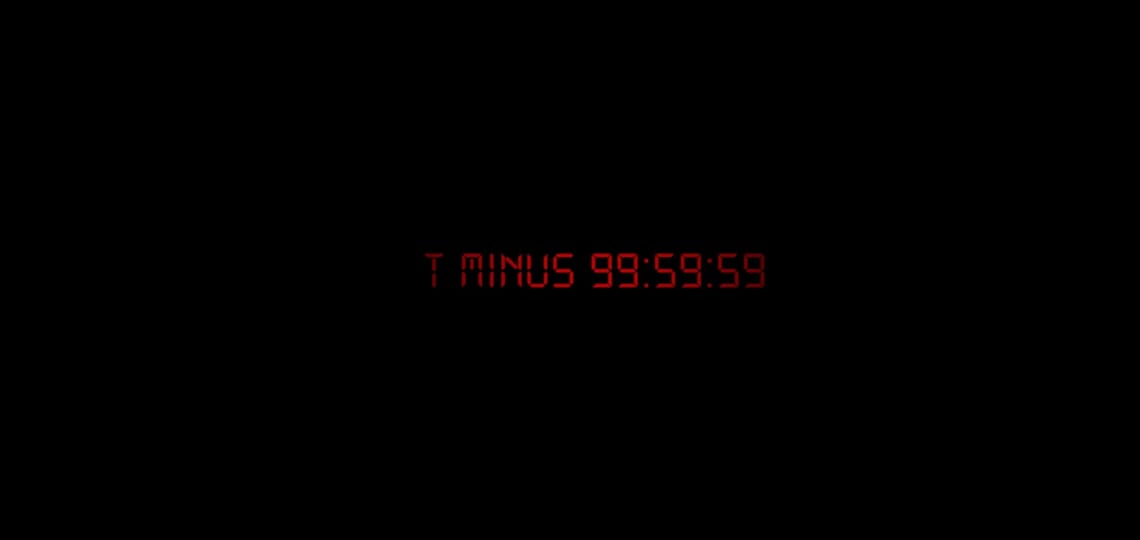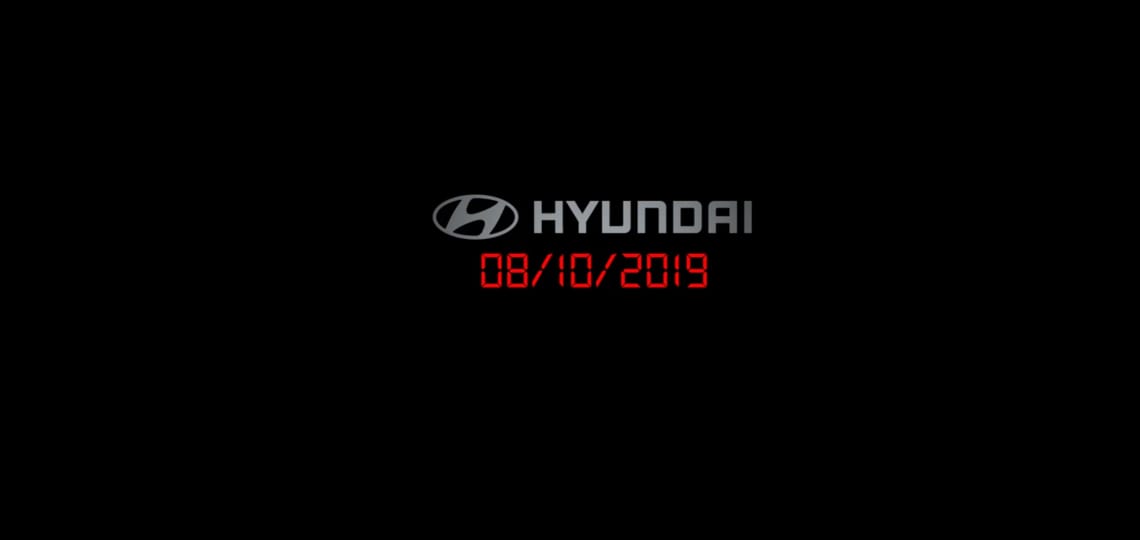 It is predicted that the compact crossover SUV Hyundai will make its debut in the local auto sector of Pakistan. Tuscon has been spotted on the roads, which gives us an idea that this could be what the hype is all about. Rumors say that the introductory price of the car will be around Rs. 3.5 million. That's a whopping price for new car from a company that is making a return to Pakistan after years. However, several specs of the SUV have been widely appreciated and some might call the car worthy of its price.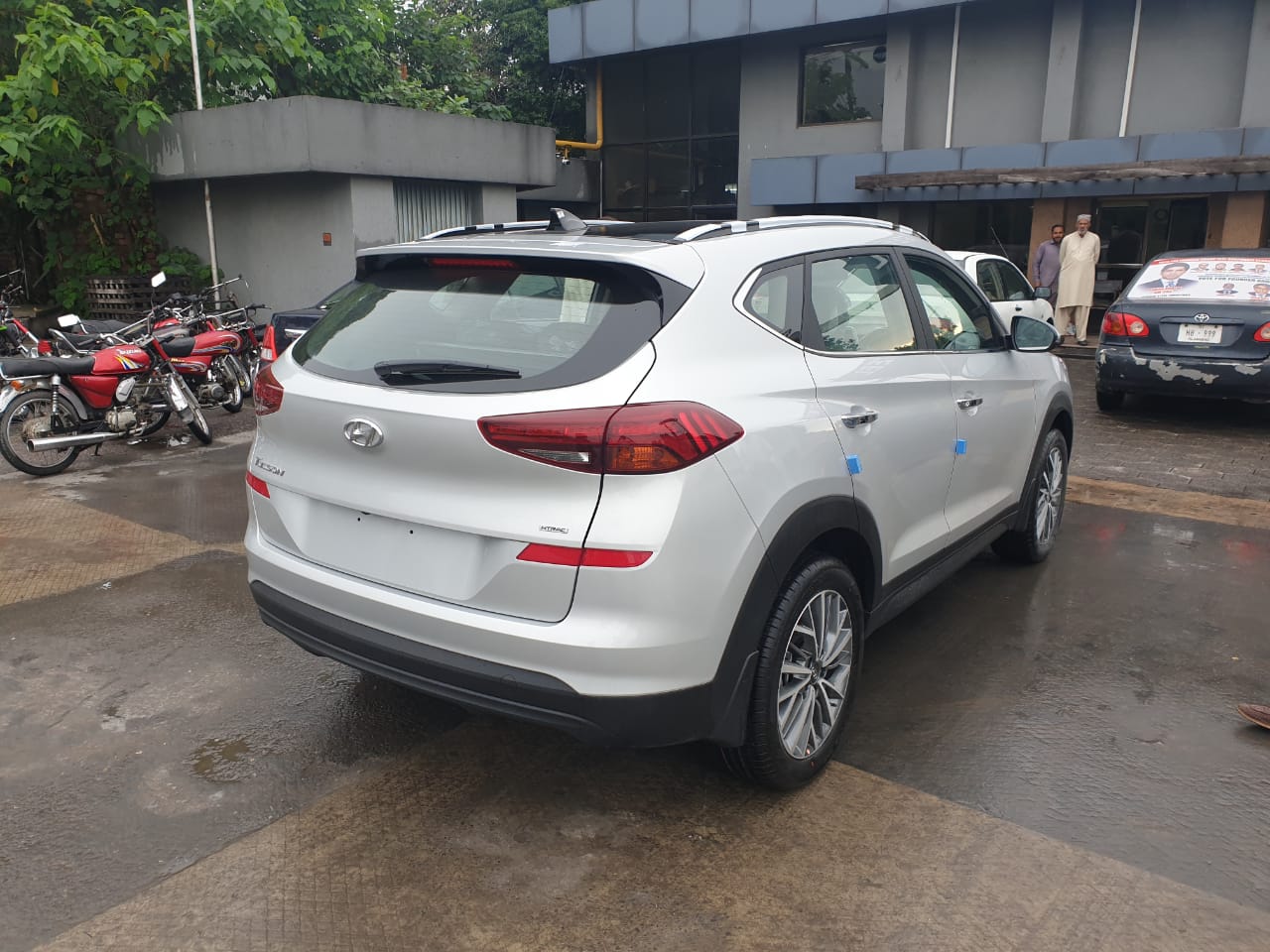 Exterior
The top features a panoramic sunroof that extends from front to back. LED taillights, rear spoiler and chrome exhaust tips make you want to look twice. The car runs on 17-inch alloy wheels with tubeless tyres.
Interior
Like the exterior, the interior is also extremely appealing. It features cutting edge technologies to give the vehicle a futuristic look. The inside features a CD/DVD player with infotainment system along with the LED touchscreen.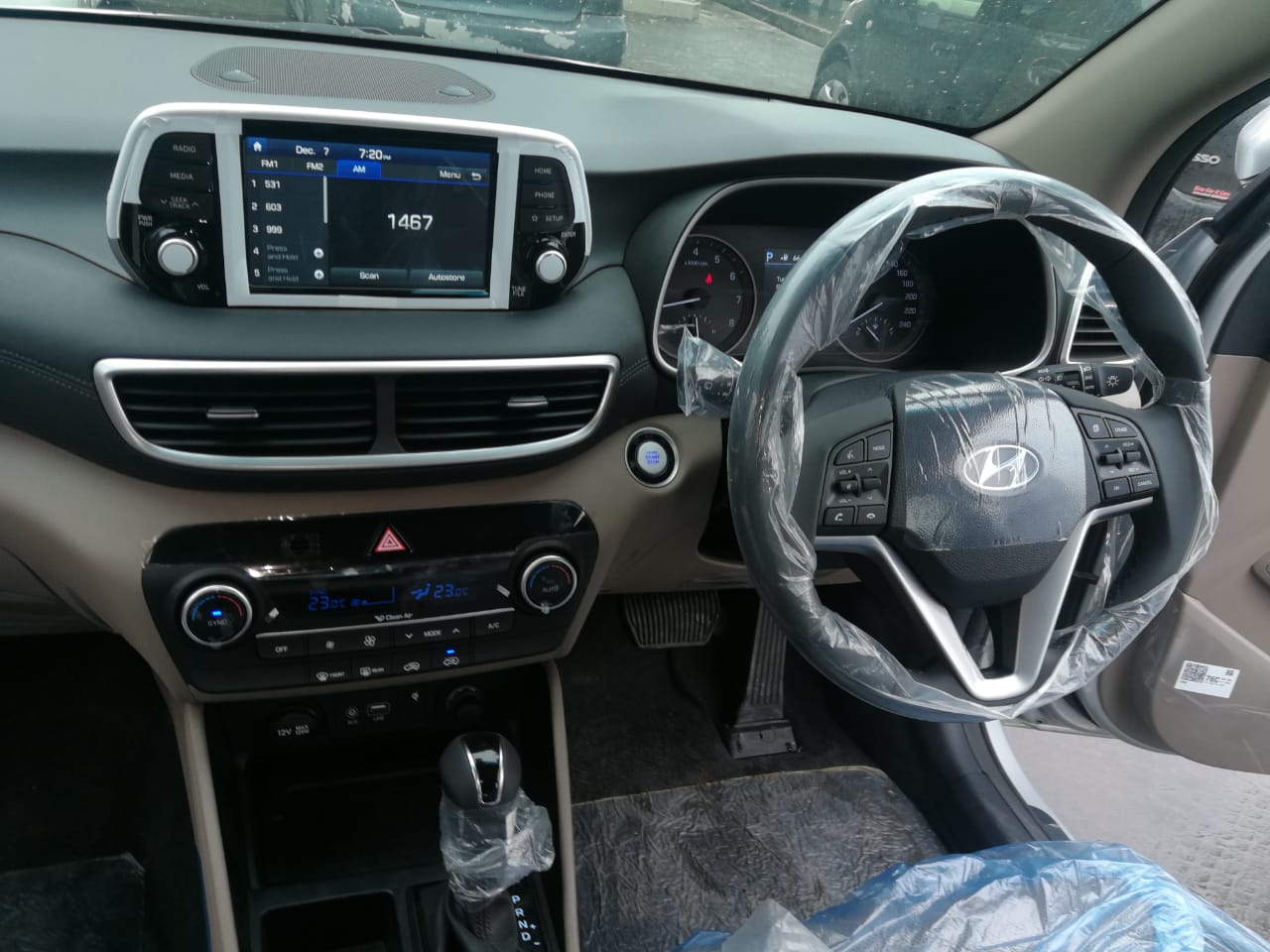 You have remote control access to audio system, push start button, power steering, and remote trunk and windows openers and may more features.
Engine
The 62-liter capacity engine is spacious enough for large trips without refueling stops. Tucson has a 6-gear box which operates on automatic transmission.
It features a 2.0 liter 183bhp e-VGT engine that generates maximum power at 4000 rotations per minute. The car comes in both diesel and petrol variants. The engine has a CRDI fuel supply system with four-cylinder and supports turbo charging.
Warranty
It comes with a 5-year or 100,000 km warranty (whichever comes first). However, the company has introduced all its vehicles under a 4-year or 100,000 km warranty period in Pakistan.
Hyundai Nishat Motors entered the local market last year by attaining the Greenfield status under the Auto Development Policy (ADP) 2016-21. To our surprise, the company did not launch any vehicle in the more reasonable range to target a wider consumer audience.
Read more: Hyundai Pakistan rolls in two new cars
The introduction of Tucson could well bring a variety in the SUV's segment but doesn't support the uplifting of the auto sector while it is facing a major setback as the sales have declined massively and local manufacturers are struggling with piled up unsold budget cars. We have still yet to find what will be released on the 8th and how much of an impact it has on the national consumers.