The 'Profile For Peace' movement is gaining momentum on Facebook where Indians and Pakistanis are changing their display pictures to share one very important message. As tensions mount between the two neighbouring nations, this new initiative comes with an aim to spread the message of peace so that terrorism doesn't win. The movement kickstarted when Mumbai-based writer Ram Subramanian posted this photo for peace:
He wrote,
"Dear Leaders,
"Do not let the actions of a few violent men write the future of many people, like me, who want peace. #KillTerroristsNotTalks #ProfileForPeace"
The message was then shared by Indians and Pakistanis alike on Subramanian's Facebook page, Voice Of Ram.
#2 Dilbar Hussain from Pakistan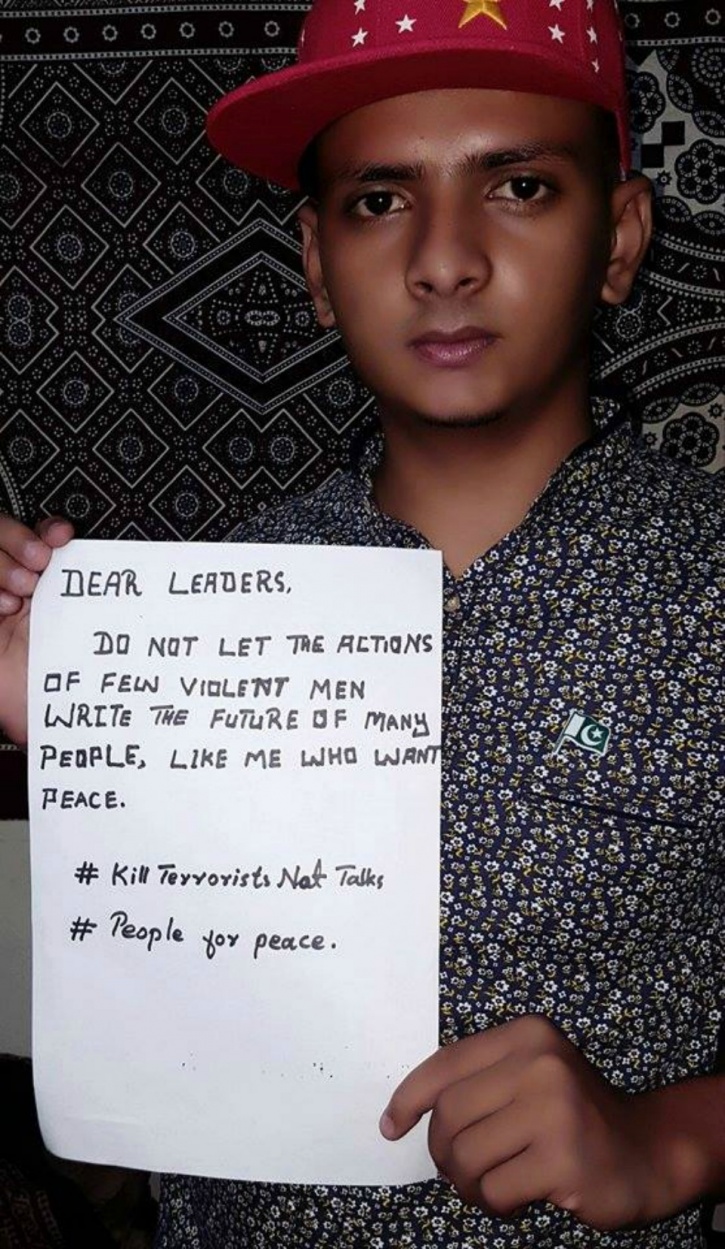 Voice Of Ram/Facebook
#3 Simran Singh from India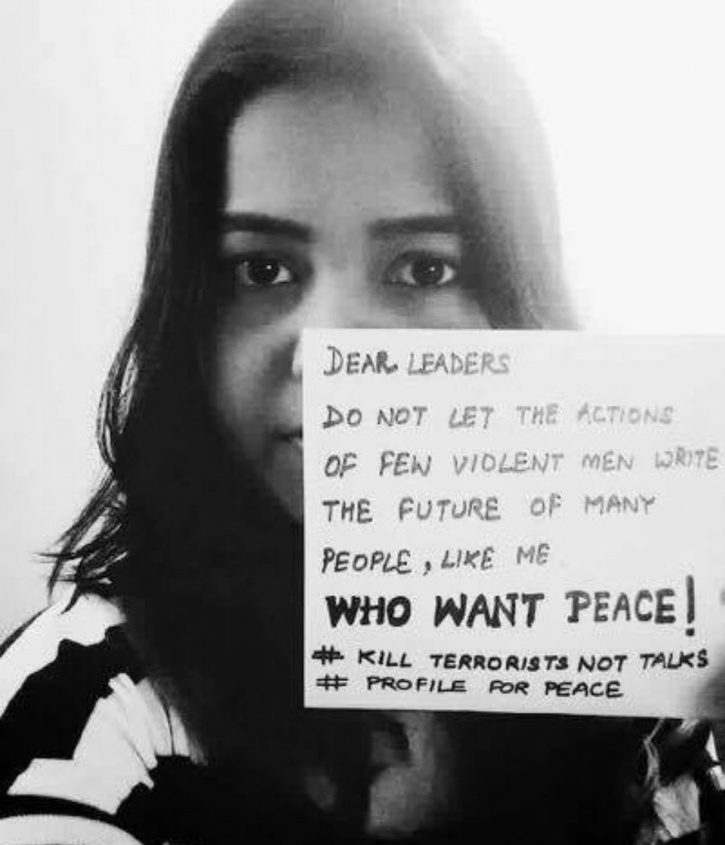 Voice Of Ram/Facebook
#4 Ex-Navy Chief Admiral Ramdas with wife Lalita Ramdas from India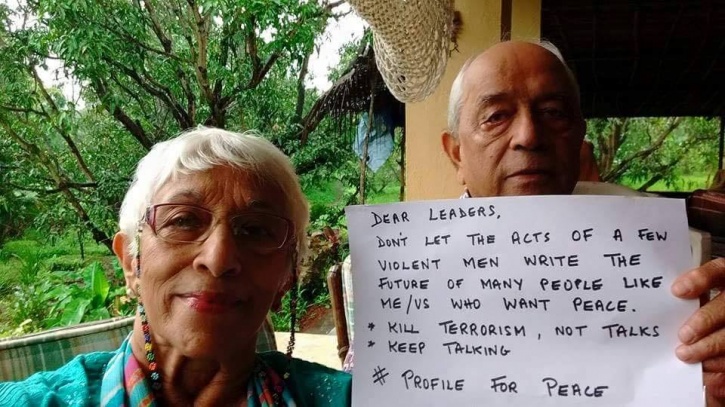 Voice Of Ram/Facebook
#5 Rida Chandio from Sindh, Pakistan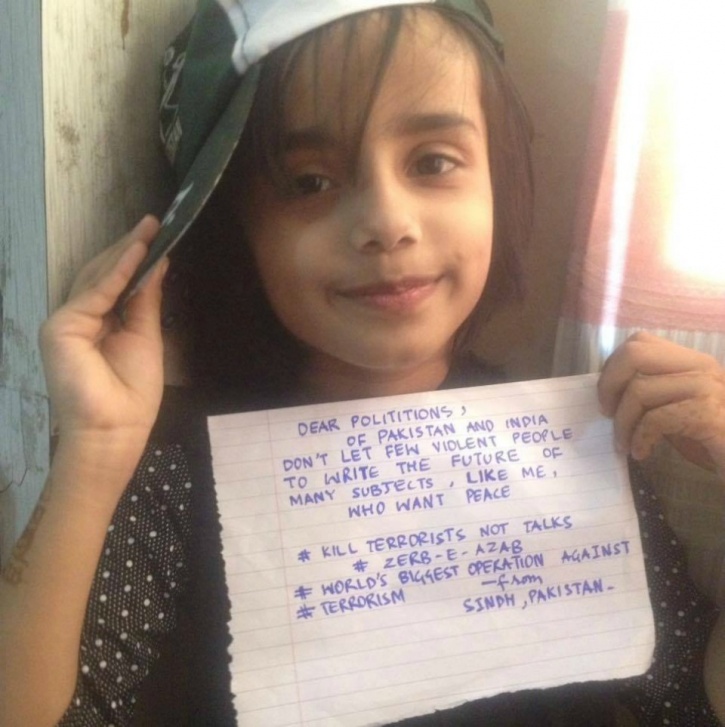 To read the full story click this link: Indian Times