Gear up Pakistan, as an all-new crossover SUV is ready to hit the ever-growing automobile market. Yes, you heard it right, Regal Automobiles Industries Ltd. which works under the brand name of Prince DFSK in Pakistan, is releasing its 7-seater Sports Utility Vehicle "Glory 580 Pro" on December 20.
The company earlier set up a plant to manufacture and assemble its 4-wheel variants in the country.
Through a Facebook post on December 4, Prince DFSK revealed the launch date of its much-anticipated SUV in Pakistan.
"Digital Launching of the only seven-seater intelligent SUV in Pakistan. Save the date!" the company said.
Recently, Pakistan has seen various automobile launches, particularly in the SUV segment. The South Korean companies Hyundai and KIA launched Tucson and Sportage respectively. This was followed by the untimely launch of the British auto manufacturer based in China, MG, which unveiled its HS model.
Read more: Malaysian SUV Proton X70 launched in Pakistan
Hence, the climate is already pretty tough for the upcoming crossover SUV by Prince DFSK. But what could've been a better time of launching an SUV when auto sales are climbing by the day in the country.
According to sources in the auto industry, Prince DFSK will be organizing a virtual launch of the crossover SUV due to the threat posed by Covid-19.
Now, let's look at the detailed specifications of Prince DFSK Glory 580 Pro.
Engine and Performance
Glory 580 Pro will be powered with a 1.5L turbocharged 4-cylinder petrol engine capable of generating 147 horsepower at 2000 RPM.
The vehicle has a 6-speed CVT automatic transmission.
Moreover, users get advanced features like Electronic Stability-Control Program, Hill Start Brake Assist and Cruise Control for increased comfort and safety.
Read more: Kia Sportage Vs. Hyundai Tucson Vs. MG HS
Interior
If we look at the interior of the soon to be released SUV, we find an exquisitely designed leather interior enhanced by the overhead panoramic sunroof. Prince DRSK has offered much-needed features like keyless entry, adjustable rear seats, electric power front seats and automatic wipers with rain sensors. The air-conditioning/ heating inside the vehicle is fully automatic so the inner climate remains controlled throughout your journeys and you neither feel dizzy nor suffocated.
On the dashboard, we find wooden panels which give a really classy look. Also present is a 9-inch floating infotainment system. It's equipped with a GPS functionality as well as Bluetooth, radio and aux connectivity. The steering wheel is flanked by infotainment controls.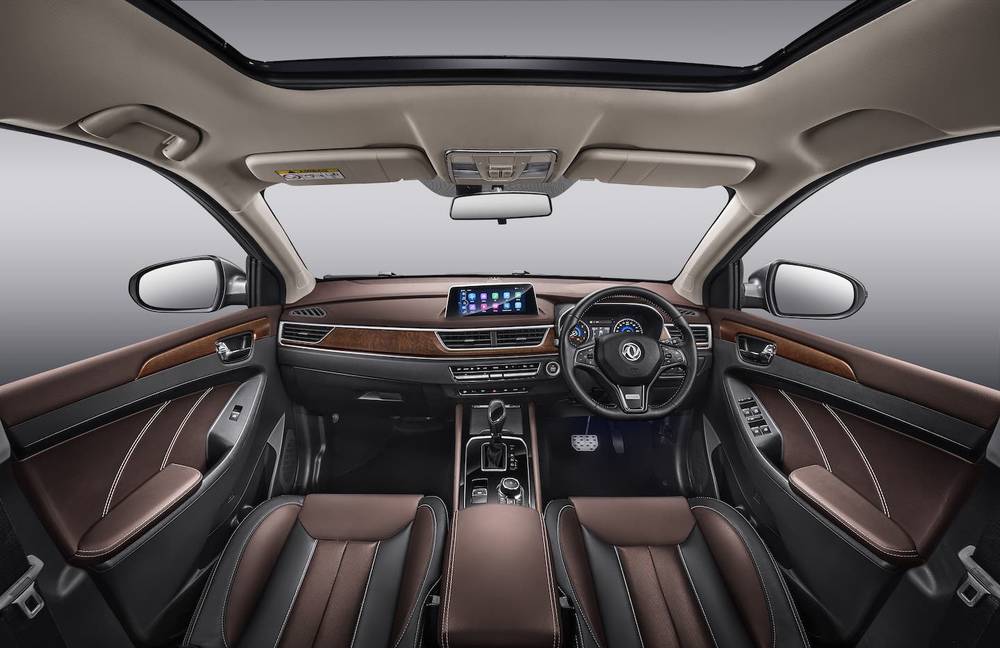 But leave everything aside. One of the coolest features this SUV has to offer is, without doubt, the I-Talk intelligent voice command function. The gist of it is that the vehicle owner will be able to control several features of the vehicle just by issuing voice commands. It is just as if the vehicle is equipped with ears – to perform various functions like opening or closing windows, sunroof – and switching the music on/off, even maintain the temperature.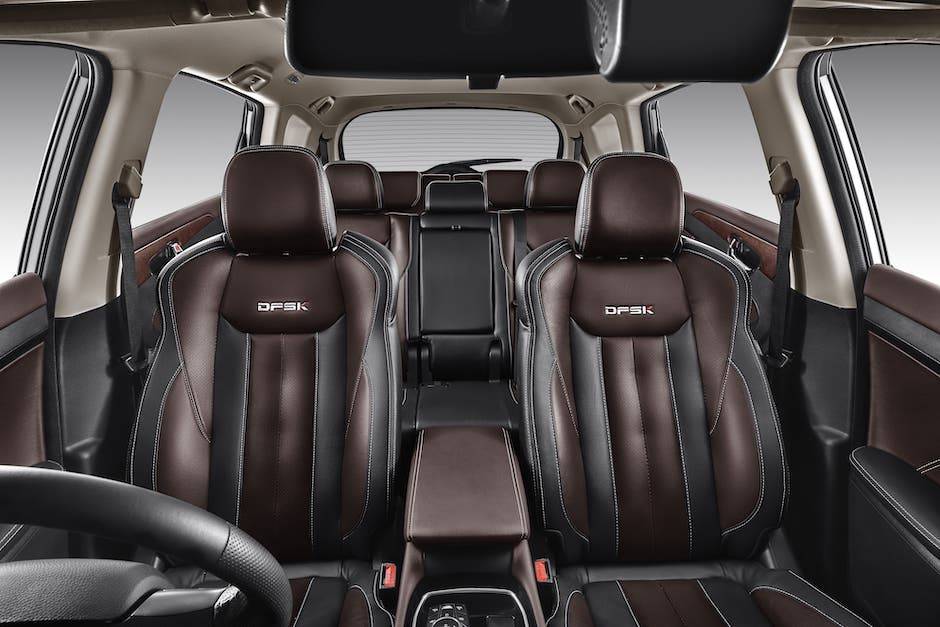 Read more: Pakistan's new startup airline, AirSial welcomes it first Airbus A320
Exterior
The glory 580 pro comes with a classy front grille to give the car a luxurious outlook and make a statement wherever you go. The crossover SUV is equipped with LED headlights with daytime running lamps (DRLs) – combined with LED fog lights for increased visibility.
On the rear, we find LED tail lights with sequential turn signals and dual exhaust pipes.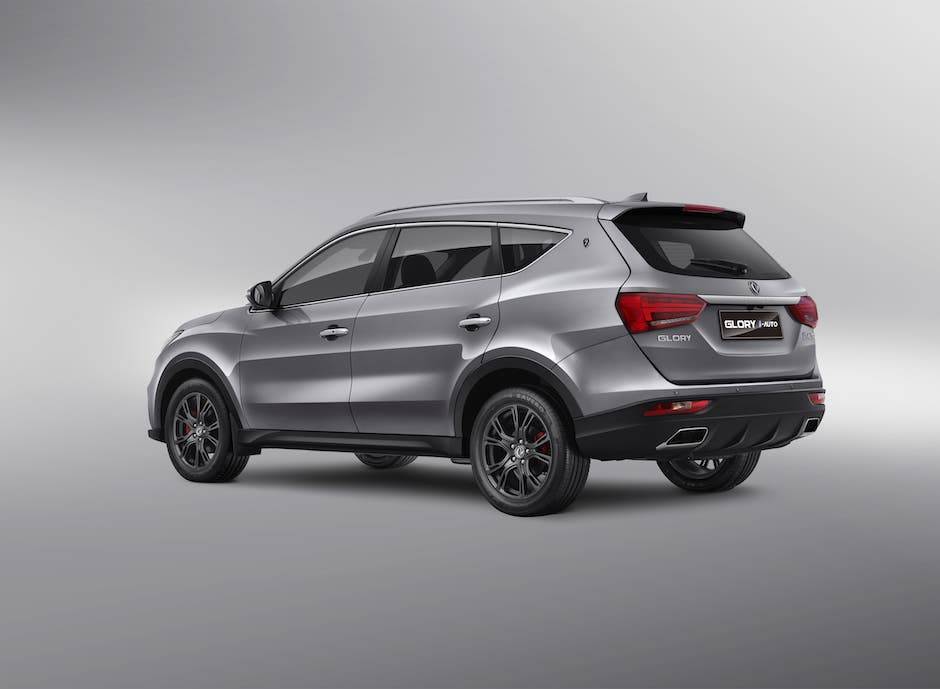 Being a 7-seater SUV, the vehicle comes with a large luggage capacity which calls for bigger tyres. Hence Prince DPRK has rolled out the vehicle with 18-inch alloy wheels.
Safety
Safety features include a built-in anti-theft security alarm system that alerts the owner whenever someone tries to illicitly open the car's door. For added piece of mind, an immobilizer system is also offered.
Glory 580 pro is equipped with a 360-degree camera system with rear parking sensors for increased visual coverage while driving on the highway or when just casually parking inside the garage. 4 SRS airbags are also made available by the company in this luxurious cross compact SUV.
Read more: Cheapest 1400cc Sedan "Changan Alsvin" Hitting Pakistani Markets
Price and availability
The Glory 580 Pro, in Pakistan, will be priced at PKR 4.4 million, making it the cheapest compact crossover SUV in the segment that comes with all of the premium features.
Its major competitors include:
Hyundai Tucson which costs around PKR 5.6 million
KIA Sportage 2020 which starts from PKR 4.9 million
MG HS which will be priced at PKR 5.5 million