To fight the widespread outbreak of COVID-19, Mari Petroleum Company Limited (MPCL) has taken strict measures to maintain operations during the lockdown. The company officials have devised a far-fetched strategy, in order to handle the crisis and play their part in spreading awareness of the deadly contagion.
In the local business landscape, MPCL was one the first organizations who took COVID-19 as challenge formally. Accordingly, they undertook comprehensive planning exercises to decide the company's strategy.
This exercise aimed at identifying and implementing both, preparedness and response measures, against the Pandemic in order to prevent the outbreak of COVID-19 among MPCL employees/contracted staff and on company premises; deal with an outbreak to slow/stop/delay the transmission and spread of the COVID-19 virus; minimize employees exposure to health risks, and minimize disruption of the company's business and activities.

MPCL's managerial response to COVID-19 outbreak
A Central Coordination & Response Team (CCRT) has been devised to ensure that the decided procedures are followed properly. The CCRT further delegates its tasks to several Response Teams (RTs) at all MPCL locations.
Following is a brief account of MPCL's COVID-19 preparedness and response measures, as presented to its team. It also mentions its potential impact on the Company's operations, customers, financial & social aspects
Firstly, based on the severity of virus' outbreak and required response, alert levels were broadly classified into the following four categories and detailed protocols & procedures were accordingly developed.
| | | | |
| --- | --- | --- | --- |
| Categories | MPCL Staff and their families | District of MPCL Establishment | Presence of COVID-19 in the country |
| Tier 1 | No | No | Yes |
| Tier 2 | No | Limited Cases | Yes |
| Tier 3 | Limited Cases | Limited Cases/Widespread | Yes |
| Tier 4 | Widespread | Widespread | Yes |
Read more: Chairman FIEDMC, Mian Kashif donates Rs. 10 million for COVID-19 relief fund
MPCL has over 1200 (Mgt + Non-Mgt) employees spread across Pakistan engaged in all sections of upstream O&G value chain ranging from seismic, exploration, drilling to production. All these sections have their own unique circumstances. Hence, a uniform SOP at all locations was not practical.
Therefore, keeping in mind the aforementioned categories, MPCL developed a comprehensive Management System Procedure on COVID-19 preparedness & response plan. The procedure identifies different scenarios, necessary measures and protocols pertaining to each possible situation.
These measures include monitoring and reporting infrastructure; culture and awareness; precautionary measures; operational continuity measures; medical provisions and arrangements; and customer engagement.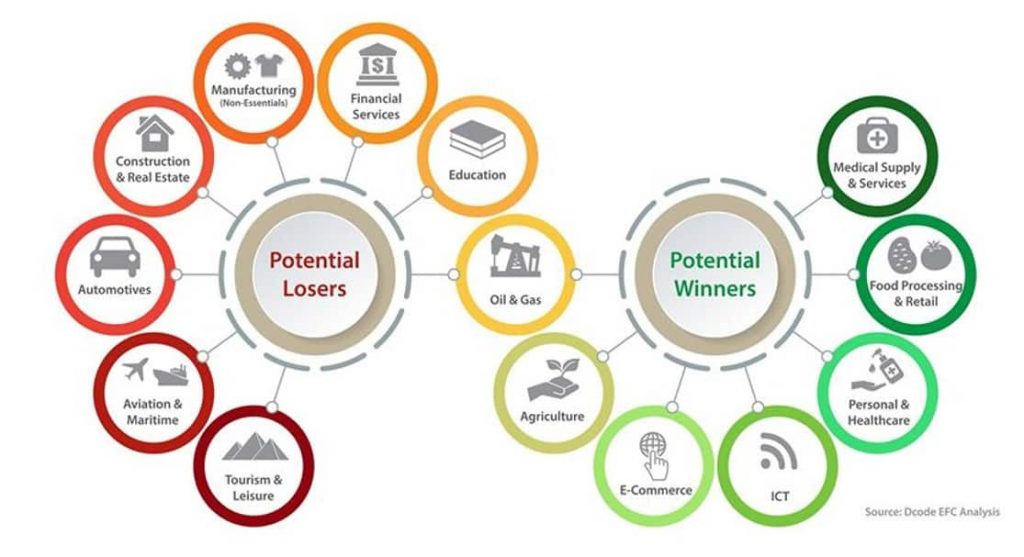 MPCL's operational response to the COVID-19 outbreak
Firstly, MPCL has organized multiple awareness sessions for all tiers of employees, across the company. These sessions aim to enlighten the staff about COVID-19, its spread, symptoms, treatment and most importantly, prevention.
Wherever possible, online applications and tools are also being utilized for conducting these awareness sessions. Advisories and guidelines on different health aspects are frequently shared via email and WhatsApp to further focus on the gravity of the issue.
Secondly, MPCL officials announced Work from Home (WFH) arrangement for all the staff at Head Office, Karachi and Quetta office. This decision has been in place since the 17th of March to avoid unnecessary exposure. Before WFH enforcement, 30% Non-MGT staff at all locations were furloughed to make social distancing effective in offices.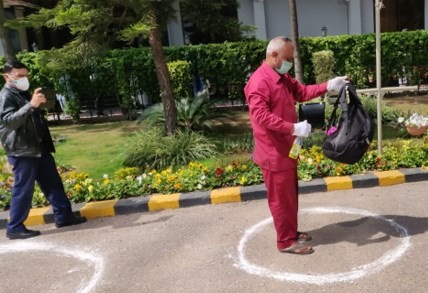 However, a Nucleus/Core Staff – representing 10-15% of the employees – has been identified for all locations. These employees are to be present in the office to execute essential operations, whenever required.
Furthermore, all travel plans are now cancelled. These include foreign and local courses, conferences, visits scheduled between March and June 2020. They also placed restrictions on intra-city domestic travel unless authorized by respective HODs. Naturally, MPCL officials also suspended its community service program for the time being.
How is Mari Petroleum handling its drilling units?
For MPCL Drilling Units, beside the precautionary and preventive measures already in place, some further controls have also been implemented. These include special travel arrangements for rig mob & demob with the strictest possible precautions in place; and straight-out testing of all crew members for COVID-19, instead of screening.
Read more: Sorry! Warmer weather won't be helpful: Dr. Zafar Mirza on Covid-19
MPCL also took additional preventive measures for the service company's staff at the rig site. These include:
Pre-Move Medical Questionnaire – including past travel history etc.
Journey Management – Approved Service Company Vehicle & Medically Screened Drivers
Screening of Employee Upon arrival on Rig Site and Segregated Stay on Rig Site
Follow all HSE Instructions and Recommendations
Workforce Reduction through minimum possible staff to carry out the job safely
Optimize Stay – Maximize stay for Long Term Services & minimize stay for short term service providers

Medical Provisions and Arrangements
MPCL has made all efforts possible to stay in line with the guidelines set by WHO and NHS for the management of suspects and patients. Thereby, fully equipped quarantine and isolation facilities have been established in Islamabad and at all field locations. These facilities also follow specific guidelines to manage possible suspects and patients.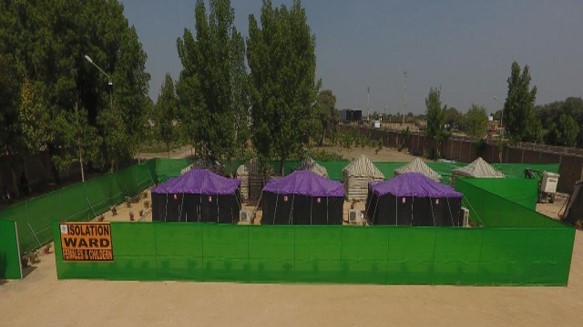 On humanitarian grounds, special medical equipment for tertiary care (ventilator) etc have also been procured and provided to public hospitals. Similarly, MPCL has also reserved certain medical equipment, in case they require any for in-house patients.