According to an estimate, 80% of the population is living an average life while 34% of them are surviving below the poverty line. On the other hand, the richest make up 0.1% of Pakistan's population. Below is the list of top 10 richest men in Pakistan, some of them have even made their place in Forbes list of world richest men.
Shahid Khan

Shahid Khan is a Pakistani-American businessman, who travelled to the USA in 1967 from Lahore for higher studies. He belonged to a middle-class family. His first job was of dishwashing in a restaurant for $1 per hour. After years of struggle, Khan is the CEO and owner of Flex-a-Gate, a US automobile OEM manufacturers. He is also the owner of Jacksonville Jaguars of National Football League, Fulham F.C of English Football League Championship, and professional wrestling promotion All Elite Wrestling where he is the lead investor.
Khan was featured on the front covers of Forbes magazines in 2012, describing him the face of the American Dream. As of October 2019, Khan's net worth is $7.9 billion. He is ranked 61st in the Forbes 400 lists of richest Americans and is the overall 224th wealthiest person in the world. He is also the richest person of Pakistani origin.
The three-time Prime Minister and his daughter Maryam Nawaz are now facing jail for alleged corruption charges
In 1978, he started making car one-piece bumpers for customized pickup trucks and body shop repairs. Two years later, in 1980, he bought Flex-N-Gate Corporation, the company he first joined as an engineering director. The company now has 66 plants worldwide and over 24,000 employees.
Sir Anwar Perwez

Muhammad Anwar Pervez is the Pakistani-British businessman and the owner of Bestway Group and UBL. According to the Sunday Times Rich List UK, in 2019 Anwar Pervez's net worth is £3.534 billion (US$4.6 billion); which makes him the richest Pakistan-born Briton in the UK.
He was born in 1935 belonged to a lower-income group, and passed the matriculation in the first division. He, however, could not afford to continue his studies afterwards and joined a company as a telephone operator. There, his first salary was Rs. 96 per month. In the 1950s, at the age of 21, he migrated to the United Kingdom and started working as a bus conductor in Bradford.
Read more: Who are the Richest People of the Year?
In 1963 he opened a retail store in Earl's Court, a special store that sold masala and halal meat. This marked the beginning of his entrepreneur's journey in wholesale. He expanded his business into the cash and carry that today, under the group's wholesale banners, are worth millions of pounds. More retail units followed and by the early 1970s, he had opened 10 general food stores. The company moved into wholesale in 1976 when its first cash and carry warehouse was established in Acton.
The company enjoys a reported 18pc market share in the UK wholesale sector, employing 4,500 people. Beyond wholesale — it operates the business in cement, banking, and pharmacy. He is also the major shareholder in UBL. Sir Anwar is the richest Pakistani in the UK, with a net worth of $4.6 billion.
Sadruddin Hashwani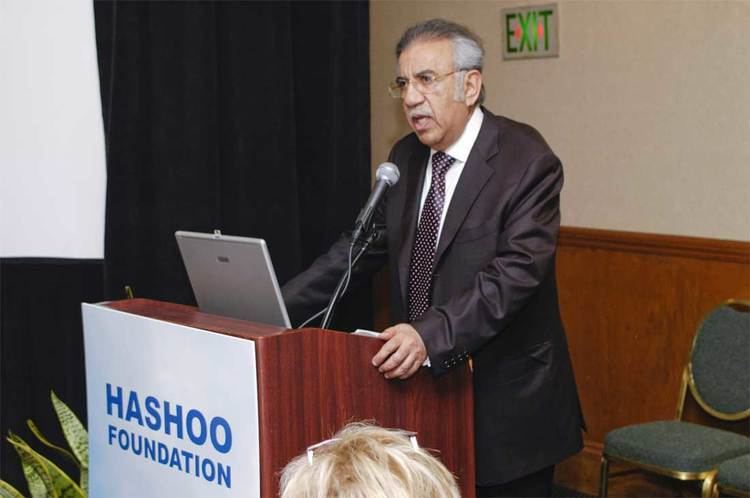 Sadruddin Hashwani is the owner of Marriott and Pearl Continental Hotels across Pakistan. He is ranked third in the list of top 10 richest Pakistani men, with a net worth of $3.4 billion.
He was born in 1949 in the Khoja family in India. He is the founder and owner of the Hashoo group. He studied from the University of Karachi and established Hassan Ali Company with his brother in 1960. By 1970, it had become the country's largest cotton-producing factory until it was nationalized in 1973.
In 1978, he launched the Holiday Inn Hotel in Karachi and Islamabad which were later renamed to Marriott Hotels.  In 1985, Hashwani made a successful bid for the majority shares of Pakistan Services Limited, which then owned four Inter-Continental Hotels across Pakistan, the hotels were re-branded as Pearl-Continental Hotels.
Read more: Maryam Nawaz returns to Twitter with an emotional message
The Hashoo Group also owns Ocean Pakistan Limited, a prestigious Oil and Gas exploration and production company. They have businesses in almost all the running industries of Pakistan including travel and tourism, real estate, pharmaceuticals, Information Technology and others.
Mian Mansha

Mian Muhammad Mansha is a Pakistan-based businessman and the owner of Nishat Group. His net worth stands $2.7 million as of July 2019. Born in 1947, he belonged to a well-off family who migrated to Bengal in the 1930s. Mansha's family, however, settled back in Punjab after partition. They started a cotton ginning business, which soon flourished into Nishat Textile Mills-now Pakistan's largest fabric manufacturing mill.
He is also the owner of the Muslim Commercial Bank. The Nishat Group has also partnered with Hyundai Japan to assemble the Japanese vehicles in Pakistan.
Moreover, Mian Mansha also owns Adamjee Group, Nishat Chunniyan Power Plant DG Khan Cements, and has shares in the transport industry. He has also expended his presence in the big-budget infrastructure projects in Pakistan, including seaports and energy production. In 2010, he made it to the list of Forbes magazine.
Asif Ali Zardari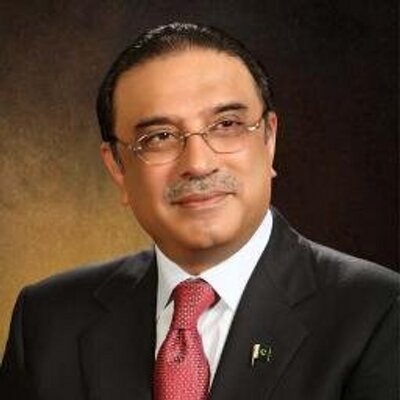 The former President of Pakistan, Asif Zardari, has multiple sources of income. He is said to be 5th richest man in Pakistan with a net worth of $1.8 billion. His declared assets, however, does not include his states in Surrey, West End of London, Normandy, Manhattan (a condominium in Belaire Apartments), and Dubai, as well as a 16th-century chateau in Normandy.
He rose to public prominence in the 1980s after marrying the PPP leader Benazir Bhutto in 1987. Earlier, he was known for selling black tickets outside cinemas in Karachi and ran gambling houses. He, originally, belonged to rural Sindh. He amassed a major portion of his properties during the tenure of Benazir Bhutto. And was known as Mr. 10 percent for his 'brokerage services' to anyone against a fixed 10 percent of the deal. Along with his political career, he also has investments in agriculture, beverages, and the real estate sector for which he has been included in the list of top richest people with a net worth of $1.8 billion.
Malik Riaz
A real-estate tycoon of Pakistan, Malik Riaz is the owner of Bahria Group. Born to an unsuccessful contractor, Malik Riaz could not continue his studies after Matriculation due to ups and downs in his business. After matric, he started working as a clerk with the Military Engineering Service. There, he established his contacts and learned to work the system.
Later in 1995, he established a construction company under the banner of Hussain Global. With the help of his contacts, Malik Riaz signed an agreement with Pakistan Navy's charitable trust known as Bahria Foundation to develop a gated community known as Bahria Town. In the 2000s, the Pakistan Navy transferred the entire shareholding to Malik Riaz.
Read more: Dummies Guide to Pakistani Politics – Moeed Pirzada
From there he kick-started the business of housing schemes. Bahria Town currently has built nine phases of Bahria Town Rawalpindi. Besides, he has developed a gated community in Lahore and is close to finishing Bahria Town Karachi, Asia's largest gated community.
He is also well-known for his philanthropic activities. As of 2019, Bahria Group has 60,000 employees, making it one of the largest private-sector employers in Pakistan.  With a net worth of $1.5 billion, Malik Riaz is 6th in the list of Pakistan's richest men.
Nawaz Sharif

Thrice former Prime Minister Nawaz Sharif is also among the richest Pakistanis. He is the owner of Ittefaq, the leading steel producers in Pakistan. But Sharif family also holds investments in agriculture, sugar and transport industries. His net worth is up to $1.4 billion. The estimation does not include the undeclared properties, especially the ones in England, UAE, and the United States.
It is believed that Nawaz Sharif gathered a massive fortune during his government. His net worth estimates do not include his undeclared properties in the UK, UAE, and the United States. An exact estimation of his total wealth has not been established so far.
Read more: French Billionaire replaces Bill Gates as the world's second-richest man alive
He kicked off his political career as the finance minister in Zia's regime. He served as the Chief Minister of Punjab for two terms before taking oath as the country's 12th Prime Minister in 1990.
He is convicted by the Supreme Court of Pakistan in 2017 after his name appeared in Panama Scandal. The scandal had revealed his multibillion offshore investments in UAE, England, and other countries. The three-time Prime Minister and his daughter Maryam Nawaz are now facing jail for alleged corruption charges.
https://twitter.com/Fadiii_/status/1187670464111501312
Nasir Schon

Nasir Schon is the owner of Schon Properties, along with his brother Tahir Schon. The company, established in 1971, was a huge success when it launched its real estate projects in the UAE. The company has received several awards in UAE including CNBC Arabian Property Award and Bestway Office Development Award. With a net worth of $1 billion, he is the sixth richest man in Pakistan.
Rafique M. Habib

The leading man of House of Habib is the most renowned name in Pakistan's entrepreneurial sector. The business group owns multiple organization such as Habib Bank Limited, Habib Metro, Habib Public School, Habib University, Indus Motors Company, Habib Insurance Company, and many more. With a net worth of $0.95 billion, Rafique M. Habib is the 9th wealthiest man of Pakistan.
Tahir Saigol

Tahir Saigol, the owner of Kohinoor-Maple Group, Saigol Motors, and Sajeel Motors, is the 10th richest man in Pakistan with a net worth of $0.9 billion. He has also heavily invested in Kohinoor textile mills, Pak electron, and Kohinoor Power Company.