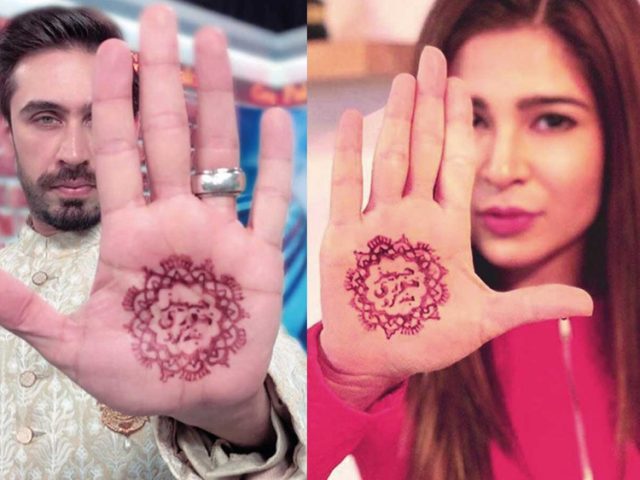 News Desk |
Pakistani celebrities, taking a stand against dowry has by joining in on a campaign initiated by UN Women Pakistan to discourage the practice of forced dowry and related violence.
The concept of dowry in form of goods and money is not only prevalent in society but to extend that many divorces and so much so murders happen due to the conflicts based on the dowry.
The dowry expectation of the groom's family leads girl's family to spend lifetime savings in buying extravagant gifts, household goods, and even properties and vehicle for their son in law. In case of failure to meet these expectations, the brides are abused emotionally, physically, and to the extreme of killing.
UN women Pakistan on their social page stated, "There is a need to call for an end to this practice as it also leads to violence against women and girls. The most common forms of dowry-related violence are emotional abuse, domestic violence, acid throwing, stove-burning, and other forms of violence."
In order to discourage such practices, celebrities using a new Urdu term 'Jahezkhori' put their pictures on social media.
The only thing to remember this wedding season #StopJahezkhori #UNWomenPakistan pic.twitter.com/PK3NmGS9nH

— Juggun Kazim (@JuggunKazim) December 21, 2018
#StopJahezKhori pic.twitter.com/4NJuZxxvDr

— Iqra Aziz (@IqraAzizz) December 20, 2018
Jab rishwat lene walay ko RISHWATKHOR kehte hain, to jahez lene walay ko JAHEZKHOR kyun nahi?
Jahez is embedded in our society in all classes, we need to stop malpractice.
I stand against dowry!
Jahezkhori band karo!#StopJahezkhori #UNWomenPakistan @unwomen_pak pic.twitter.com/D9WJ5BelKY

— Ali Rehman Khan (@alirehmankhan) December 21, 2018
This campaign aims to transfer the stigma from bride's family to the groom's who feel entitled to take dowry.
In 2016, after the amendment in the Dowry and Bridal Gifts (Restriction) Act 1976, the law allowed the dowry amount of "50,000 rupees if the marriage ceremony is held in urban areas and 20,000 rupees if such ceremony is held in rural areas".
Additionally, the amendment also stated that "no bridegroom or any person on his behalf shall demand dowry, gift or give any indication of such demand in any manner whatsoever". Those demanding dowry would also be punishable by law, with an imprisonment sentence of not less than six months and a fine of not less than 10,000 rupees. However, unfortunately, the law has never been implemented in principle.