The league was brainchild of Haider Ali Daud, who organized the event under banner of his sports management company, Strawberry Sports Management. Photo: SKL
KARACHI: Sports leagues around the world – in last few years – have changed the spectrum of sports competition. Not only that, it has also changed the lifestyles of athletes involved in the game.
Following the three successful editions of Pakistan Super League, the country witnessed another sports league earlier this month – the Super Kabaddi League – which made this rural sports a talk of the town.
The ten-team event, played completely on Pakistan's spoil, saw various teams owned by private investors who were eager to make a mark.
"It was a great experience to be part of Super Kabaddi League," said Shehzad Roy, who owned team Kashmir Jaanbaaz team in the league who found Kabaddi more interesting and intense than Cricket.
Roy added that more leagues are important for Pakistan.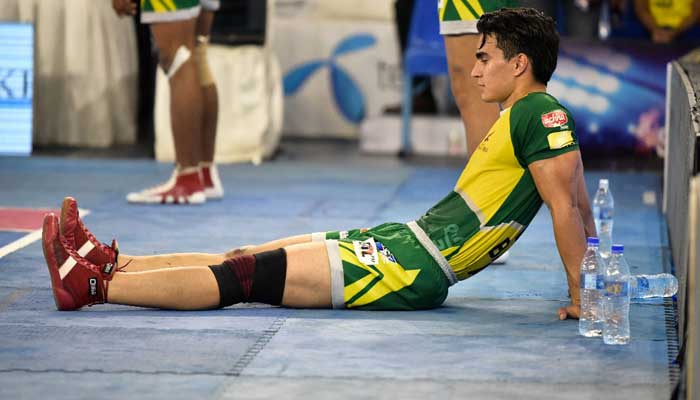 "It is happening around the world, we are already late. It will not only boost our sports industry but will also help the growth of our economy," added Roy, who is country's renowned music icon as well.
The league was brainchild of Haider Ali Daud, who organized the event under banner of his sports management company, Strawberry Sports Management.
It wasn't an easy task for him to launch a Kabaddi League in the country where sports is mainly driven by the love for Cricket, but he didn't stop and made it possible.
"SKL is a statement to bring out the skill and strength of sportsmen like never before. It is going to revolutionize the way we understood sports. SKL shall create livelihood, bring youth to play indigenous sports with renewed pride and eventually make Pakistan proud in the world," Daud had told this correspondent while working tirelessly for the event.
Daud feels that sports is a force that connects as it brings out our passion and propels exquisitely into directions we cannot imagine.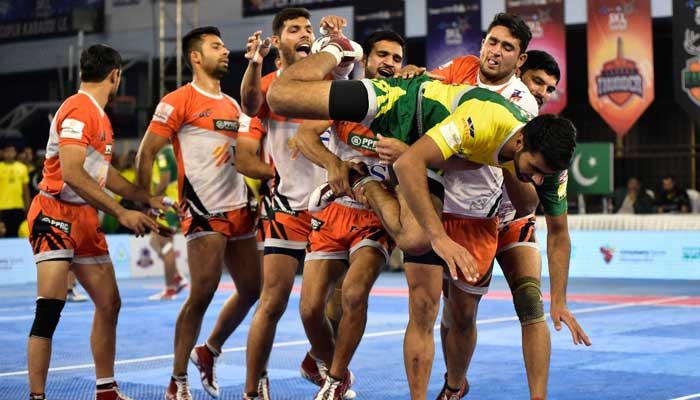 "Human soul wishes to play yet the instinct is curbed at various stages of our lives," he says.
"Pakistan is a nation with historical underpinnings whereby cricket and hockey received disproportionately more attention right from the word go. That bit is understandable but if we continue to do so that's unfair," he stated when asked why he chose to start a league in Kabaddi.
Advocating more involvement of private sector in the development of sports, Haider feels that government can't do everything and that's why it is important for private investors to come forward and work for the prosperity of Pakistan Sports.
"There is some wisdom in the principle of 'it is not government's business to do businesses. Apply that on sports federations/ boards/ associations and you will begin to understand why it is important for the private sector to collaborate with them," he says.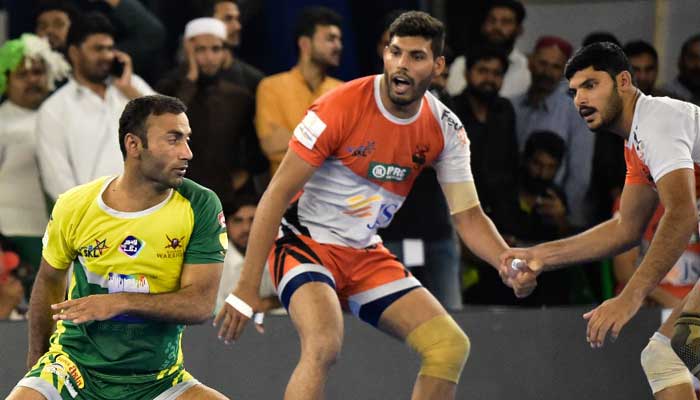 "The stage has come where private sector can and I think should own sports properties while the sports institutions provide enabling environment and concentrate towards game development," Daud adds.
The League, in the inaugural edition, saw 10 foreign players participating along with several Pakistan Kabaddi stars. The competition was held at an indoor gymnasium in Lahore and it was widely attended and witnessed by a large number of youth spectator.
"I always thought that Kabaddi is a game of rural areas, I was motivated to visit the arena to witness the games when I heard that there would be games for Kabaddi girls too, which was something new for me," said Fariha Awan who went to witness competitions of SKL.
"It was so motivating to see our Kabaddi players playing in a good arena. There was a team owned by Shehzad Roy too, which was a good step. More of our celebrities should come forward and play their role in promoting sports which are neglected due to unsettled priorities," she said.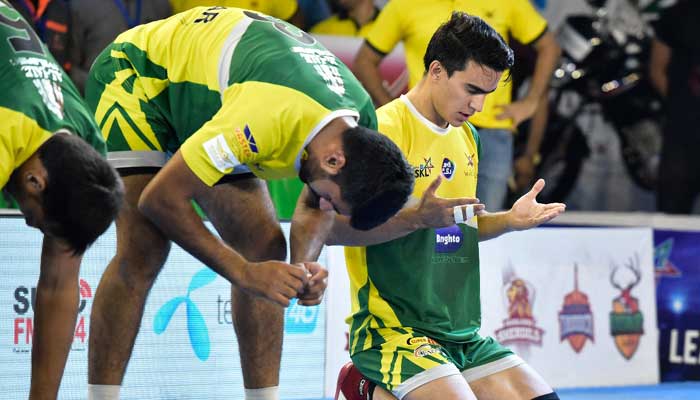 The league was also a breath of fresh air for people affiliated with Kabaddi in the country where majority worship Cricket and idolize Cricketers.
"The Super Kabaddi League will further encourage more investors to work for the development of leagues in other sports," said Rana Mohammad Sarwar, the secretary of Pakistan Kabaddi Federation.
"For Kabaddi players, the event was highly beneficial. It provided them the much-needed exposure along with the financial benefit. It also sent a very good message to the world," Sarwar added.
The SKL is now concluded, but it has given a message to everyone that such leagues are need of the time. Private investment, broadcast and people's backing can take our sports to new heights.
With this, one hopes to see more leagues on way to revive Pakistan Sports.