Every one of us – man or woman – dreams of having hair worthy of belonging in a Shampoo advertisement. Some of us are blessed to be born with great hair, others can work using maintenance therapies to achieve that 'good hair day' every day.

There are some major factors that influence your hair—genetics, age, hormones, nutrient deficiencies, and more. But what you eat is one of the few things you can do to control your hair's appearance. After all, if you are predisposed to thin, so-so hair, you wouldn't want to make it worse by consuming the wrong foods, would you? And even if you belong in a hair commercial, you'd like to protect that look, right? That's where picking the right healthy foods for hair growth comes in.
How Does Diet Impact Hair Growth?
Hair is continuously growing and being replaced, and the follicles are constantly creating new hairs from nutrients in the body. The foods people eat affect how their hair grows and its quality. Certain proteins, fats, vitamins, and minerals are especially important for strong, healthy hair.
Eating a varied, nutritious diet can also boost nail and skin health. The changes will be most noticeable in people who previously had vitamin or nutrient deficiencies. Even so, it may take a while to see the positive results, in terms of hair growth.
This oily substance helps moisturize the scalp to keep hair healthy. A cup (30 grams) of spinach provides up to 54% of your daily vitamin A needs
The American Academy of Dermatology estimate that people lose 50–100 hairs each day. Shortly afterward, new hairs regrow from the same follicles. Head hair usually grows around 6 inches per year. However, that is dependent on several factors – one of them being our diet.
Although you can't change factors like age and genetics, diet is one thing you have control over. In fact, consuming a diet lacking the right nutrients can lead to hair loss. Here are some foods that accelerate hair growth and maintain its health:
Eggs
Eggs are a great source of protein and biotin, two nutrients that may promote hair growth. Eating adequate protein is important for hair growth because hair follicles are made of mostly protein. A lack of protein in the diet has been shown to promote hair loss.
Biotin is essential for the production of a hair protein called keratin, which is why biotin supplements are often marketed for hair growth. Research has also shown that consuming more biotin can help improve hair growth in people with a biotin deficiency.
Read more: Household treasures: Beetroots, benefits and uses
However, biotin deficiencies are uncommon if you consume a balanced diet. There is little evidence to show healthy people benefit from consuming more biotin. Examples of other foods that contain biotin:
meat, including fish
nuts
seeds
some vegetables, such as sweet potatoes, spinach, and broccoli
Fatty Fish
Healthful fats are an important part of every diet, and omega-3 fatty acids are good for the heart as well as the hair, skin, and eyes. Fish can be good sources of omega-3s as well as vitamin D, which can boost hair health.
In addition, people who eat fish have a reduced risk of various chronic diseases, and eating fatty fish helps keep the heart healthy, lowering the risk of heart attack and stroke. In a 2018 animal study, researchers found that fish oil extract containing docosahexaenoic acid, an omega-3 fatty acid, boosted hair growth by increasing the activity of certain proteins in the body.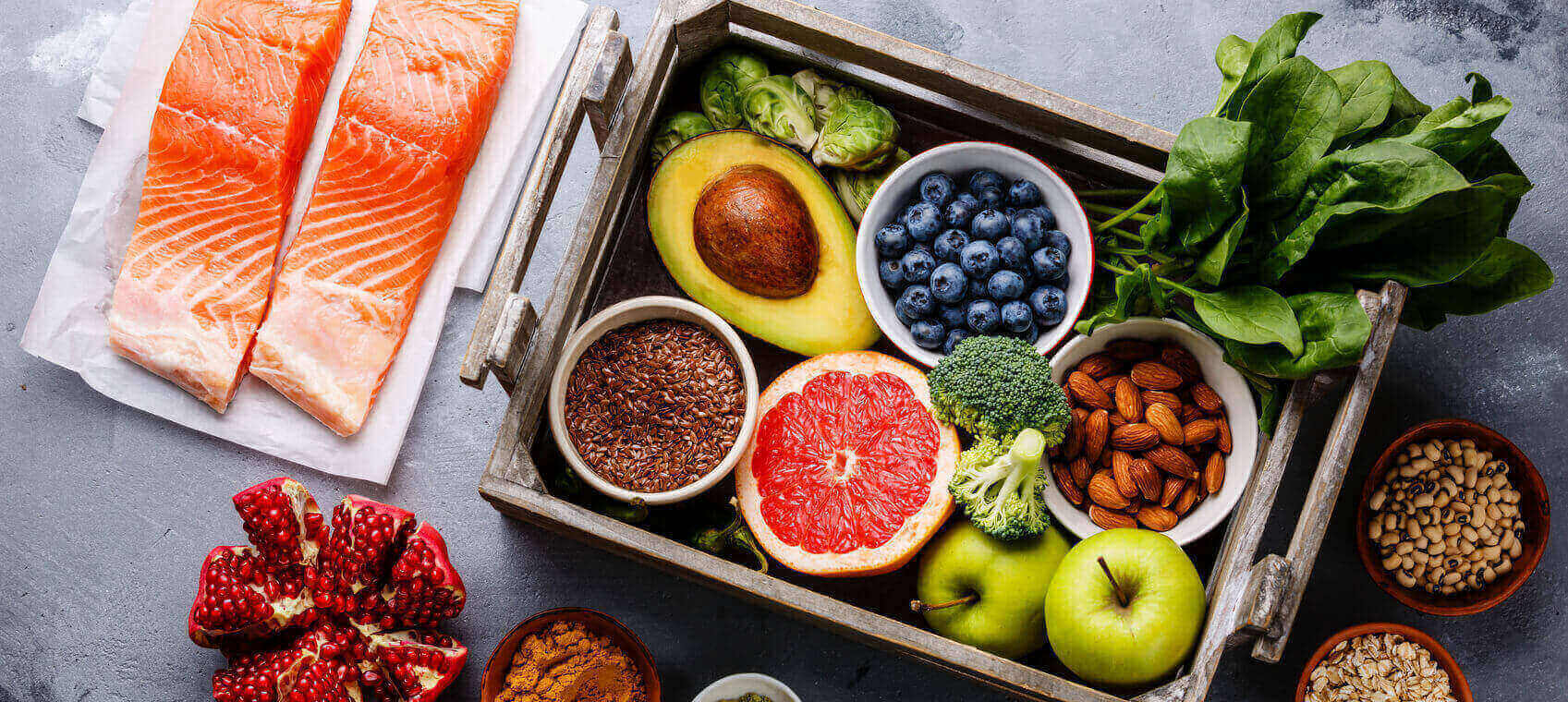 Also, a small-scale study found that taking omega-3 supplements along with marine proteins could reduce hair loss, though the researchers noted that it did not specifically promote hair growth. The richest fish sources of omega-3 fatty acids are:
Eggs are also a great source of zinc, selenium and other hair-healthy nutrients. This makes them one of the best foods to consume for optimal hair health.
Spinach
Spinach is a healthy green vegetable that's loaded with beneficial nutrients like folate, iron, and vitamins A and C, all of which may promote hair growth. Vitamin A helps the skin glands produce sebum. This oily substance helps moisturize the scalp to keep hair healthy. A cup (30 grams) of spinach provides up to 54% of your daily vitamin A needs.
Spinach is also a great plant-based source of iron, which is essential for hair growth. Iron helps red blood cells carry oxygen throughout the body to fuel your metabolism and aid growth and repair. What's more? Iron deficiencies have been linked to hair loss.
Walnuts
According to a review published in a journal called Dermatology Practical & Conceptual, deficiency of the polyunsaturated essential fatty acids linoleic acid (an omega-6 fatty acid) and alpha-linolenic acid (an omega-3 fatty acid) can cause hair changes including loss of scalp hair and eyebrows, as well as lightening of hair. To prevent any of that from happening to you or your hair, eat foods packed with linolenic and alpha-linolenic acids, such as walnuts.
Foods Fortified with Vitamin D
Some research suggests that vitamin D may help improve hair growth Vitamin D is also important for muscle, nerve, and immune system functions. In most diets, fortified foods provide the bulk of the vitamin D. Some foods that tend to be fortified include:
breakfast cereals
orange juice
margarine
soy drinks
Other foods that contain vitamin D include:
fatty fish
beef liver
cheese
Read more: How often should you wash your hair?
What Factors Affect Hair Growth?
As people age, they may notice that their hair does not grow as quickly as before and that it is less thick. Some follicles may stop producing new hairs, leading to hair thinning or loss. This results from a combination of genetics and natural aging processes. Hair shafts also become finer and start to lose their color.
Childbirth, stress, thyroid conditions, and a health issue called alopecia can cause more sudden loss of hair. Eating a healthful diet, even one designed to support hair growth, may not address genetic or systemic problems.
Aside from aging, illness, and genetics, malnutrition is one of the most common causes of hair loss. Following a healthy, well-balanced diet can help people maintain typical levels of hair growth and replacement. Nutritious eating can also help prevent these signs of unhealthy or damaged hair:
dryness
a brittle texture
visible dandruff
a dull appearance
a tendency to break easily