News Desk |
Ramadan is a great time for a refined spiritual and cultural experience for Muslims all over the world. All the family members, who otherwise hardly get time to eat together, make sure the delicious iftaar and sahoor meals are devoured together as one family. The holy month of Ramadan brings out the true spirit of being a Muslim that is deeply rooted in the values of sharing, loving and caring for others.
This spirit of empathy is what makes Ramadan a month of peace, tolerance and patience. TV commercials in Pakistan truly reflect this Ramadan-spirit through their creative and relatable content. Here's a list of our top 3 favorite Ramadan ads of this year that will bring out all the emotions in you:
1) Rooh Afza – Naimat ki Qadar – Ramzan TVC
The TVC by Rooh Afza is one of the most emotional and empathic display of brotherhood and unity. The TVC shows two friends who celebrating the spirit of Ramadan together. It celebrates not just the Ramadan-spirit of sharing but also pays homage to those who have lost their lives fighting to protect the country's honor. It displays the beautiful bond of friendship that has spiritual as well nationalist sentiments  inculcated within.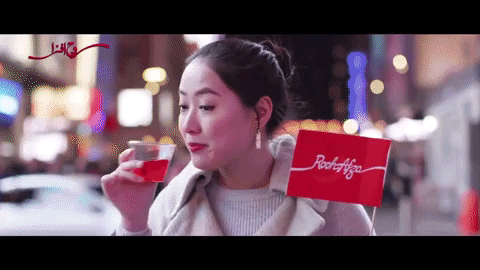 The celebration of the beautiful month as well as of our beautiful homeland that came into being in the blessed month of Ramadan is what makes this TVC refreshing new idea is a display of empathy at its best. Rooh Afza being Pakistan's favorite Ramadan drink pays tribute to the holy month of blessings and the land of pure, Pakistan.
2) Surf Excel – Eesar Ek Ibadat – Ramadan TVC
"Eesar Ek Ibadat – Selfless kindness is also an act of Ibadat (prayer)" – is the theme of this year TVC by Surf Excel. The ad shows a little boy Salim who saves his first roza prayer (literally) for his ill friend. The TVC celebrates acts of kindness, care and selflessness as true spirits of Ramadan.
It emphasizes on the significance to put others before us especially a lesson to learn for younger generation. The TVC is a profound and emotional addition to the celebration of Ramadan Kareem.                                                                                                     
3) OPPO F11 Pro – Celebrate Love Capture Smiles This Ramadan – Ramadan TVC
This TVC for OPPO F11 Pro opens with a family reunion to celebrate the last day of Ramadan together. The Ramadan TVC by OPPO is beyond doubt a celebration of love, laughs, warmth and family reunion with lots of candid kodak moments

The ad hits the right notes of a modern day celebration of the holy month specifically the last night of Ramadan, Chaand Raat when friends and family gather for their last iftaar meal, moon sighting rituals, henna application, last minute shopping and preparations for the first day of Eid-ul-Adha.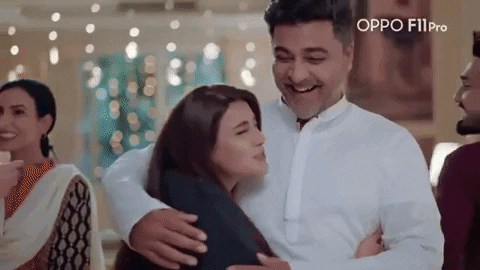 The ad stares some of Pakistan's top actors, models and singer including; Suno Chanda celebs, Iqra Aziz and Nabeel Zubairi, and singer, Uzair Jaswal. The ad truly brings out the spirit of reunion and celebrating festivities together as one big family.