Pakistani comedian Amanullah Khan, often referred to as "Khan Sahab" by his admirers died on March 6, 2020. He was without doubt one of the best creative minds in the country. His unique sense of humor and commitment to comedy made him a mainstay in Pakistan's entertainment industry for over three decades.
Born in Gujranwala in 1950, and raised in Lahore, Khan Sahab came from a poor family. His family had long been into music, taking to weddings to play in bands. He spent much of his young life working odd jobs, as his father was terminally ill from a young age. He lost his mother early on as well so taking care of the household was a responsibility divided between him and his younger sister.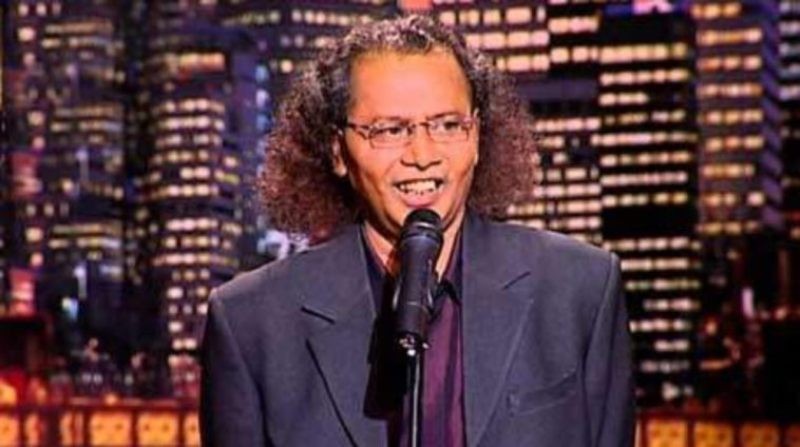 Khan provided for his family by selling candy in buses and at the famous Sufi shrine of Data Darbar. Mystic world of Ali Hajveri bestowed upon him his confidence; it was here that the young artist started to actualize himself when he sang in front of teeming crowds. His neighbor, Tufail Niazi, who had already made a name for himself as a singer, took notice of Khan's natural charisma and talent and helped him in the future land gigs and events.
His first performance at a local theatre in Lahore was a one-man comedy routine that instilled in him a love of comedy. His forte emerged in observational comedy, and it is a skill that separated him from other comedians of his time and helped him become a household name for three decades.
Read more: Amanullah was a "Mirasi" & Cannot Be Allowed to be Buried in Normal Graveyard
His humility and quick wit earned him passionate admirers including many women; he fell in love again and again, married three times and had fourteen children. Professionally, Khan was a well-known stage actor, and frequently appeared with other stars like Sohail Ahmed, in gems like Basheera in Trouble.
Some of his other seminal contributions to Punjabi stage theater include Bara Maza Ayega, Begum Dish Antenna, Disco Deewaney and Landa Bazaar. In the past decade, like many other stage comedians, he moved to late-night talk shows. He played a character by the name of Hakeem Sahab in GEO's Khabarnak but left in 2013 for Dunya's Mazaaq Raat.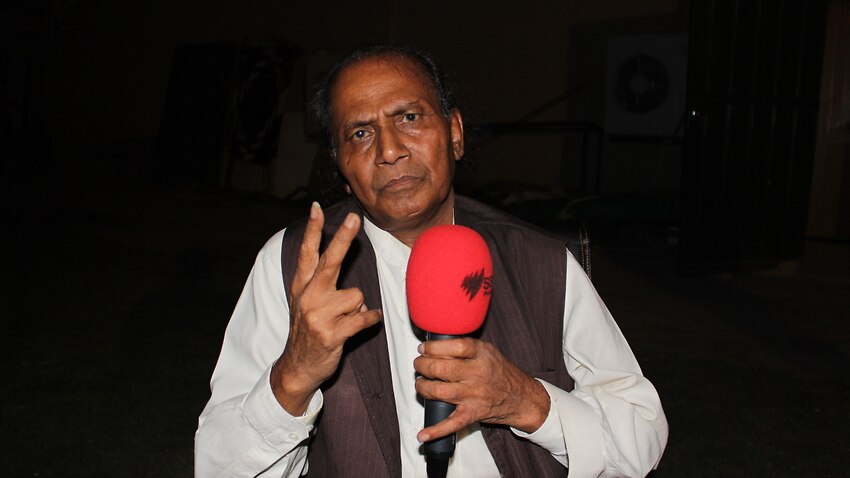 He also rejoined his Khabarnak host Aftab Iqbal late in 2018, in his Aap News Network show Khabarzar. A lot of the humor in these shows was improvisational and naturally Khan sahab was a scene-stealer with his bright and candid humor. He has appeared in ensemble films like 'one two ka four' (2006) and 'Namaloom Afraad' (2014).
During his career, he got the opportunity to perform across India and has been acknowledged as an inspiration for comedians such as Kapil Sharma. This Pakistani King of Comedy also served as an inspiration to a fresh crop of talent, such as Shakeel Siddiqui, who have been inspired by his forty plus years of hard work in the industry.
He is also said to have made a record for the number of stage-plays done; his being 860. In recognition of his services he was awarded with a Pride of Performance in 2018. In 2018, he first suffered from a pulmonary condition that made him gravely ill.
Read more: Malika-e-Tarannum Noor Jehan: the icon of the East
On March 3 2020, he developed additional complications involving lungs and kidneys that lead to him being admitted to the hospital and his sad demise. Khan Sahab's exit from the scene is a profound loss for the world of comedy and performing arts – and indeed for all Pakistanis.
Amanullah Khan was a household name; his wit, sarcasm and timely humor spread laughter on the faces of millions of people. The Pakistani entertainment industry lost not only a comedian but a veteran teacher of the comedic arts. He shall, however, live in the hearts of comedians, artists and his audiences forever.