Usama Masood Ahmad |
Netflix is ramping up production on its second Turkish Netflix original TV series "The Gift" starring Ishq-e-Mamnoon and Fatamagul actress Beren Saat. The actress is well known to Pakistani audiences after the Turkish drama series Ishq-e-Mamnoon amassed a huge following because of its attractive cast and soapy story.

She also appeared in other TV series including Intikam, a Turkish language adaptation of the ABC Emily Vancamp show Revenge, and Magnificent Century: Kosem or as it's known to Pakistani audiences Kosem Sultan.
Her being a familiar face to non-Turkish audiences is likely part of the reason she was tapped to play the lead in the upcoming Netflix show. The streaming service tried a similar tactic when it hired actor Cagatay Ulusoy whose fame came from a show called Feriha, a local and international hit.
Read more: Aladdin releases its majestic first trailer
The show was well received and has already been renewed for a second season, meaning Netflix is happy with the number of people who have watched the Protector. Clearly, the popular streaming service is looking to replicate or better yet expand its reach over fans of Turkish programming.
The Gift is set to be an original mystery TV series of only eight episodes. And it features other cast members Mehmet Gunsur, Metin Akdulger, Melisa Senolsun, Basak Koklukaya, Civan Canova and Tim Seyfi also star.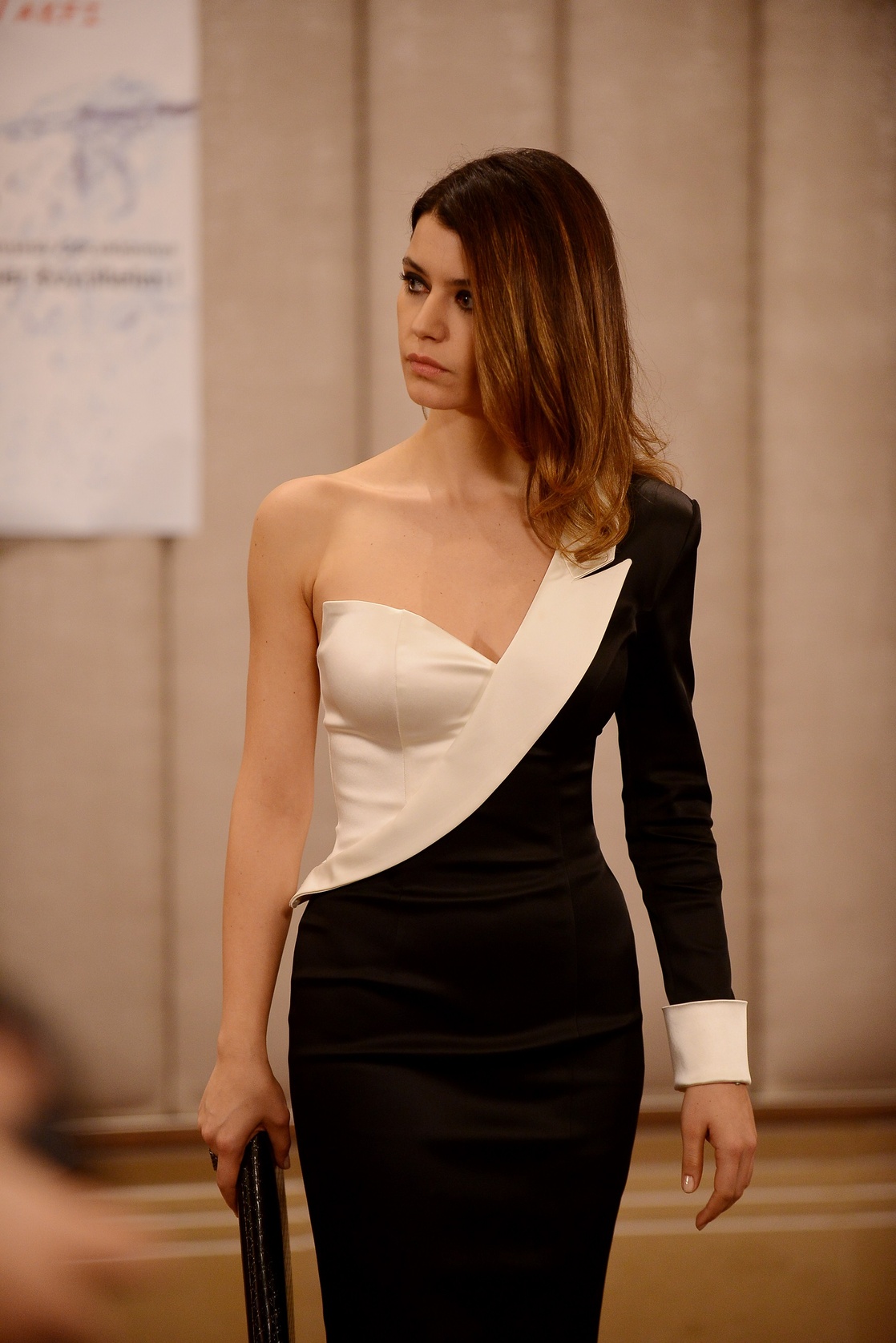 The official synopsis reveals that the show will be a quest-oriented adventure show with Beren Saat playing the lead Atiye. The Istanbul resident will have to discover her origins when an ancient symbol on a temple connects to her life and brings about changes she would not have foreseen. Her life as a painter and her relationship with her boyfriend and family will all be disrupted the more Atiye falls into the web of her past.

Kelly Luegenbiehl, Vice President of International Originals at Netflix, said, "We believe that our second Turkish original series starring Beren Saat, will convey a new and exciting story from Turkey to the world. Our journey began in Istanbul with The Protector and continues with our new series that introduces Anatolia's natural, cultural and historical heritage from Gobeklitepe to Nemrut to our global audience. We are thrilled to be working with Beren in her return to series as she brings a dynamic female character like Atiye to life."
Read more: Oscar 2019: Breakdown
Pakistani interest in Turkish TV series has been on the decline but the popularity of their shows in and outside of the region of Turkey remains huge and Netflix is making a smart decision in producing content from Turkey.

The streaming mammoth has joined forces with Telenor in Pakistan to distribute its content after Netflix's partnership with PTCL recently ended. Clearly getting named talent like this to their site will not only diversify their programming but help attract viewers who are a fan of such content.
Usama Masood Ahmad is an entertainment writer and research analyst at Global Village Space. The views expressed in this article are the author's own and do not necessarily reflect Global Village Space's editorial policy.