This year's Academy Awards proved to be quite interesting. Unlike last year's awards, there was certainly more going on this time terms of surprises and upsets.
Tumultuousness started in the days leading up to the 91st Academy Awards, with the Academy's decision not to air on TV certain categories such as editing and cinematography, as well as the decision to start a new Best Popular Picture category.
These proved to be so controversial that they were soon overturned. The Oscars also faced another setback when host Kevin Hart resigned in wake of several controversies about homophobic comments he had made in the past, leading to the first hostless Oscars in 30 years.
To the Academy's credit, the show ran quite smoothly and while some surprises were welcome (Olivia Coleman's win and Black Panther rightfully storming the Technical categories) others weren't.
Green Book's win in the Best Picture category has already sparked outrage and some of Bohemian Rhapsody's wins are shocking. Nonetheless, 2018 was certainly the year of some truly great movies and to help you get up to speed on them, GVS has broken down all the Best Picture nominees and their respective wins at the 91'st Academy Awards.
Read more: Arab Terrorist stereotyping wouldn't do for Oscar Winner Rami Malek
BlacKKKlansman
Best Picture Nominee BlacKKKlansman didn't only help acclaimed director Spike Lee score his first Best Director and Best Picture nominations, it also managed to score Best Supporting Actor, Best Original Screenplay and Score categories.
The movie, based on a real-life account of a black detective who infiltrated the KKK with the help of his white friend, is equal parts funny and frightening. It is a timely reminder of the institutional racism that runs rampant through society to this day. Despite the story's simplicity, the movie is complex, insightful and funny, in a way few movies are.
And the fact that Lee decided to make a comedy out of this biographical account really makes his work all the more commendable. As a film, BlacKKKlansman has everything you would want in an Oscar film, its shot well, with capable actors and a chuckle-inducing script.
Props have to be given to the actors Laura Harrier, Topher Grace and lead actor David John Washington for making this biographical comedy such an outstanding film. The film managed to score a win for Spike Lee in the Best Adapted Screenplay category, finally earning the legendary director his first Academy Award.
Green Book
Peter Farrelly's directorial debut Green Book proved to be darkhorse when it unexpectedly won Best Film at the 2018 Golden Globes. The film, based on a true account of a black pianist in 1960s America who developed a kinship with his white racist driver, has been under fire for its trite and kitsch take on race relations in the 1960s and been deemed inaccurate by a relative of the main character from the film.
That didn't stop the Academy from nominating Green Book for a total of 5 awards including Best Picture, Best Actor (for Viggo Mortensen) and Supporting Actor (for Mahershala Ali), as well as Best Original Screenplay.
Ali and Mortensen made a strong case for themselves with their performances making the movie an occasionally enjoyable experience. Mahershala Ali's win as the Best Supporting Actor adds him to the exclusive group of actors who have won multiple Oscars. Green Book's other wins though are frankly undeserved.
Roma's Alfonso Cuaron, Paul Schrader's First Reformed, and Deborah Davis and Tony McNamara's The Favourite, are far superior films, especially considering that Green Book has received backlash for how it has written its two characters. Equally unfortunate is Green Book's big win as the Best Picture of the year.
Read more: Who votes for the Oscars, and how does it work?
A Star Is Born
Starring Bradley Cooper and Lady Gaga, this 2018 musical drama was a hit right out of the gate and with strong commercial and critical reception it was always a frontrunner for Best Picture. The film did lose some steam in the Best Picture category when it lost this award to Roma and Green Book, but the film's first-time director Bradley Cooper, leading actress Lady Gaga and supporting actor Sam Elliot, have continuously been praised for their work.
The film is a remake of the 1937 film by the same name (the Bollywood adaptation of the film being Aashiqui 2) and revolves around a famous country music star who discovers and falls in love with a vocally gifted woman. As her star rises, his dims, and Cooper's film takes that basic premise to new heights with searing performances and songs that show off the full range of Gaga's talents.
In fact, the real joy of A Star Is Born is discovering just how talented the Best Actress nominee is and her win for Shallow as the Best Original Song was well deserved. While the Academy snubbed Cooper in the Best Director category despite his shockingly great work there, they did nominate him in the Best Actor category.
Also nominated was Sam Elliot whose turn as Cooper's brother was marvellous. In the end, though, A Star is Born went home empty-handed despite easily being among the best from yesteryear.
Vice
Adam McKay's take on Dick Cheney's rise to prominence and status as the most powerful U.S. Vice President has been quite divisive among critics and viewers. Nonetheless, the film was nominated for 7 Academy Awards – Best Picture, Best Actor, Best Supporting Actress, Best Supporting Actor, Best Original Screenplay, Best Editing, and Best Makeup and Hairstyling.
Part of the appeal of the movie is seeing Christian Bale's Dick Cheney in all his megalomaniacal glory and that couldn't be possible without the strong prosthetic pieces. Bale for his part, gained 40 pounds for the role and is quite unrecognizable in one of his best performances to date.
While nominating Sam Rockwell for his performance as George H.W Bush is bit overkill, Adams once again proves why she is becoming a Meryl Streep like figure. Her Lady Macbeth take on Lynne Cheney is essential to the film and she along with Bale ensure that Vice stays afloat even when McKay's direction and screenplay veer towards self-destructive.
Vice tries extremely hard to steer clear of your run of the mill biographies (a la Bohemian Rhapsody), but in doing so McKay takes a lot of creative risks, many of which do not pan out well. Vice is also an inherently angry movie, with its views on the Cheneys being polemic and with a final scene that capitalizes on the current division in America.
Yet, even at its weakest, the film is a goofy, entertaining mess of a movie that feels oh so relevant as it chronicles the ascension of one of the most controversial political figures, in the age of Trump's America.
Bohemian Rhapsody
Easily the weakest of the bunch, Bohemian Rhapsody is that rare movie which ended up on many a critics' Worst Film of the Year list and yet somehow managed to score pivotal Oscar nominations. The film won four out of its five nominations, bagging the Best Actor, Best Sound Editing, Best Sound Mixing, and Best Film Editing awards.
Best Actor Rami Malek was truly the saving grace of this banal biopic and his performance as Queen frontman Freddie Mercury is one of the best portrayals of real-life figures captured on celluloid. The actor simply inhabits the skin of Mercury and as he struts around the stage in his signature attire electrifying the musical performances.
His magnetic performance may be the sole reason you should sit through this hackneyed biographical film. Bohemian Rhapsody's problems stem not only from the fact that its director left halfway through the movie and the film was then finished essentially by the studio but also from the creative control given to other members of Queen who only provide a biased and fictional account of Mercury's life.
Historical inconsistencies aside, the film's screenplay seems unable to flesh out any of its supporting characters. Bohemian Rhapsody also features some of the worst editings on any big budget flick in recent times, so its nomination in the Best Editing category is all the more strange.
The film glosses over many well-known details of his personal life and provides a sanitized version of his incredible success story and while it may appease lifelong fans of Queen, its place amongst the Best Picture nominees is a reminder that sometimes soulless formulaic films often end up reaping more than they deserve.
Black Panther
Marvel's foray into nontraditional superhero films worked out great with the release of Black Panther, a film that not only earned them a billion dollars at the box office (a rare feat for a solo superhero film) but also landed them their first Best Picture nomination. The film touched on hot button issues such as race and nationalism and the film's black and female empowerment message struck a chord with fans around the world.
In America, the film became a cultural phenomenon, with 'Wakanda' the movie's fictional African Utopia serving as a reminder of black excellence. The film centred on Prince T'Challa who has to fight for the throne after the death of his father.
The film, while not quite being the best movie to come out of the studio, is a cut above their other more basic films and was nominated for seven Oscars in fields such as Best Production Design, Best Costume Design, Best Original Score, Best Original Song, Best Sound Editing and Best Sound Mixing.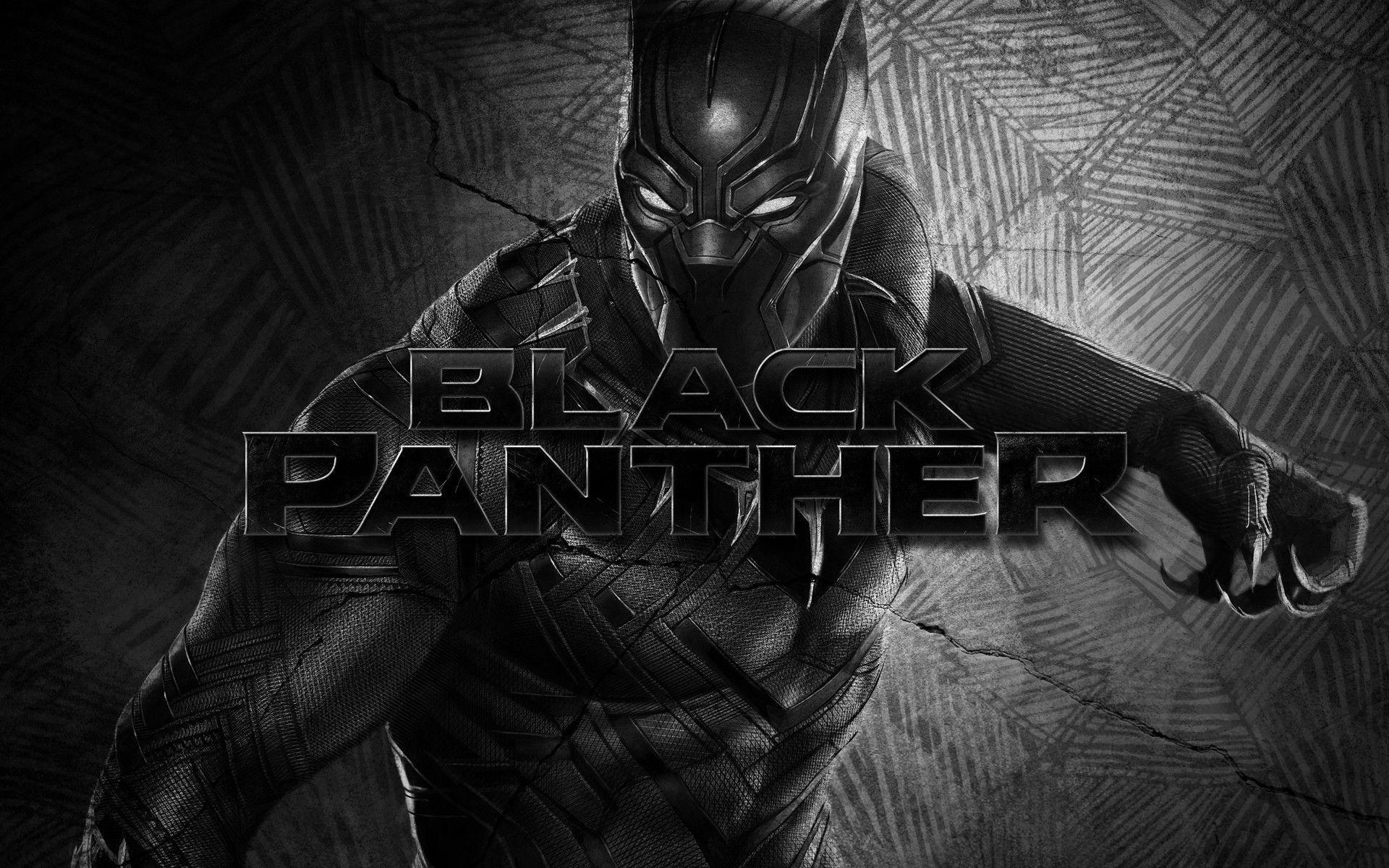 While the movie does have its issues, the film has exceptionally strong Sound and Production Design values and ended up winning for Best Original Score, Best Production and Costume Design respectively.
The movie also features a great cast and while the Academy didn't see fit to honour Panther in the acting categories, Michael B. Jordan's turn as Killmonger is certainly quite praiseworthy.
The Favourite
Yorgos Lanthimos' historical period comedy centres on Queen Anne and her two closest confidants fighting for her affection in this darkly comedic and delicious film. The Greek director has become an auteur of producing marvellously out of the box films in recent times, with his films like The Lobster and Killing of a Sacred Deer earning raves for their originality.
Here, his novel approach to this historical drama makes the film gloriously demented. Rather than be trapped by the setting, the director playfully holds up a mirror to the norms of Britain in the early 1700s.
The film isn't only aware of how over the top it is, it is also quite unabashedly revelling in its absurdities. The film's trio of fabulous women, Olivia Coleman, Emma Stone, and Rachel Weisz are each equally deserving of their Oscar nominations.
Olivia Coleman has long been one of UK's biggest treasures, consistently delivering solid performances in top-notch TV series such as Broadchurch and Fleabag, and with The Favourite, she finally gets a star vehicle that shows off her skills. Coleman's Queen Anne is frustrating and annoying, but also naive sweet and a little despondent, and the actress fully earns her Best Actress accolade with her layered performance.
Her two co-stars are equally impressive. While Weisz is no stranger to playing poised English ladies (My Cousin Rachel being the most recent example), it was Stone who caught me off guard with her clever take on her complex character whose metamorphosis as the story progresses is infinitely more fun to see due to her assured performance. The film won only one out of its nine Academy Award nominations, landing first-time nominee Olivia Coleman the Best Actress Oscar.
Read more: Oscar-winning Rami Malek dubious about Bond film role?
Roma
Alfonso Cuarón's Netflix film Roma is likely to go down as the director's best film. With an arresting performance from middle school teacher turned actor Yalitza Aparicio and picturesque cinematography, Roma is both captivating and resounding.
The film serves as a homage to Cuarón's childhood and more importantly to his maid, with the lead actress essentially playing a version of her. Cuarón went to extraordinary lengths to recreate his childhood neighbourhood. While it is easy to discount Roma as a simplistic tale, the movie uses its setting and time to touch on political, economic and racial relations in Mexico in the '70s.
The production values in this film are incredible and Cuarón's commitment to making Roma come to life can be felt through every scene. The black and white Mexican film's strong visuals, coupled with Aparicio's grounded performance, make the movie undeniably moving.
Sadly the film only won for Best Cinematography, Best Director and Best Foreign Language Film. The film's failure to get the Best Picture award is likely to be remembered for many years especially as the film is hailed as a modern masterpiece.
Usama Masood Ahmad is an entertainment writer and research analyst at Global Village Space. 
The views expressed in this article are the author's own and do not necessarily reflect Global Village Space's editorial policy.