Usama Masood Ahmad |
It has become evident now that the only time audiences worldwide come out to support a film is if the film is a Disney picture. Be it a Marvel, Star Wars or Pixar film or a live-action reimagining of a classic Disney animated movie, Disney is the only studio to continue to have hits at the box office.
It's no wonder that other major studios are scrambling to make the most of their popular intellectual properties.
Warner Bros' hasn't had much luck this year with their DC property Shazam, their Pokemon feature Detective Pikachu and their Kaiju feature Godzilla: King of the Monsters, all underperforming.
Luckily, a few films have done well enough for the world to know there is still some fire left in non-Disney owned properties. There is no better case than that of John Wick: Parabellum. The Chad Stehleski directed action-adventure movie is the third instalment in the John Wick franchise.
The series of films launched in 2014, with the films slowly becoming a pop culture phenomenon. Cut to 2019, where the franchise fever has peaked like never before, the third John Wick effectively launched a new era of Keanu Reeves career.
That's largely due to how well-developed Parabellum is. Not only does the third John Wick offer non-stop thrills and action set pieces like never before, it also ensures that the John Wick franchise has a lot left to offer. Not only does the film expand the gritty but enthralling world of the franchise but offer up new directions where the character and films could go in the future.

The third film picks up just a few short minutes after the previous one ends, so one is put amidst the action almost immediately. With the events of the previous film resulting in a fourteen million bounty on Wick's head, the assassin now declared "excommunicado" has to navigate treacherous waters as he attempts to flee from his friends turned foes.
His adventures bring him back in the crosshairs of Ian McShane's charismatic Winston as well as a whole host of new characters including the welcome addition of Asia Kate Dillion's Adjudicator, Mark Dacascos' Zero and Halle Berry's scene stealing Sofia.
The latter in particular, armed with her two deadly dogs, swiftly establishes that she's every bit as skilled as Wick and in her time on screen proves to have enough brio to make you want a film featuring her and her two supremely skilled dogs.
Read more: Oscars' Best Picture nominee 'A Star Is Born'
There is instant chemistry between Reeves and Berry and screenwriters Kolstad, Hatten, Collins and Abrams are smart enough not to go the romance route with our two enigmatic characters. Instead, the two have an easy rapport that translates well to the screen and also manages to electrify their stunt work.
Also commendable is Dacascos' Japanese assassin Zero, who is not only a force of nature and a formidable opponent but also pretty fun in the rare moment the film gives depth to him.
In fact, if there is a problem with John Wick: Parabellum (and there really aren't many given what it is trying to achieve), it is that unlike the first film that punctured our titular characters grief and sense of loss behind every blow he inflicted, there doesn't seem much driving him than his fight or flight response.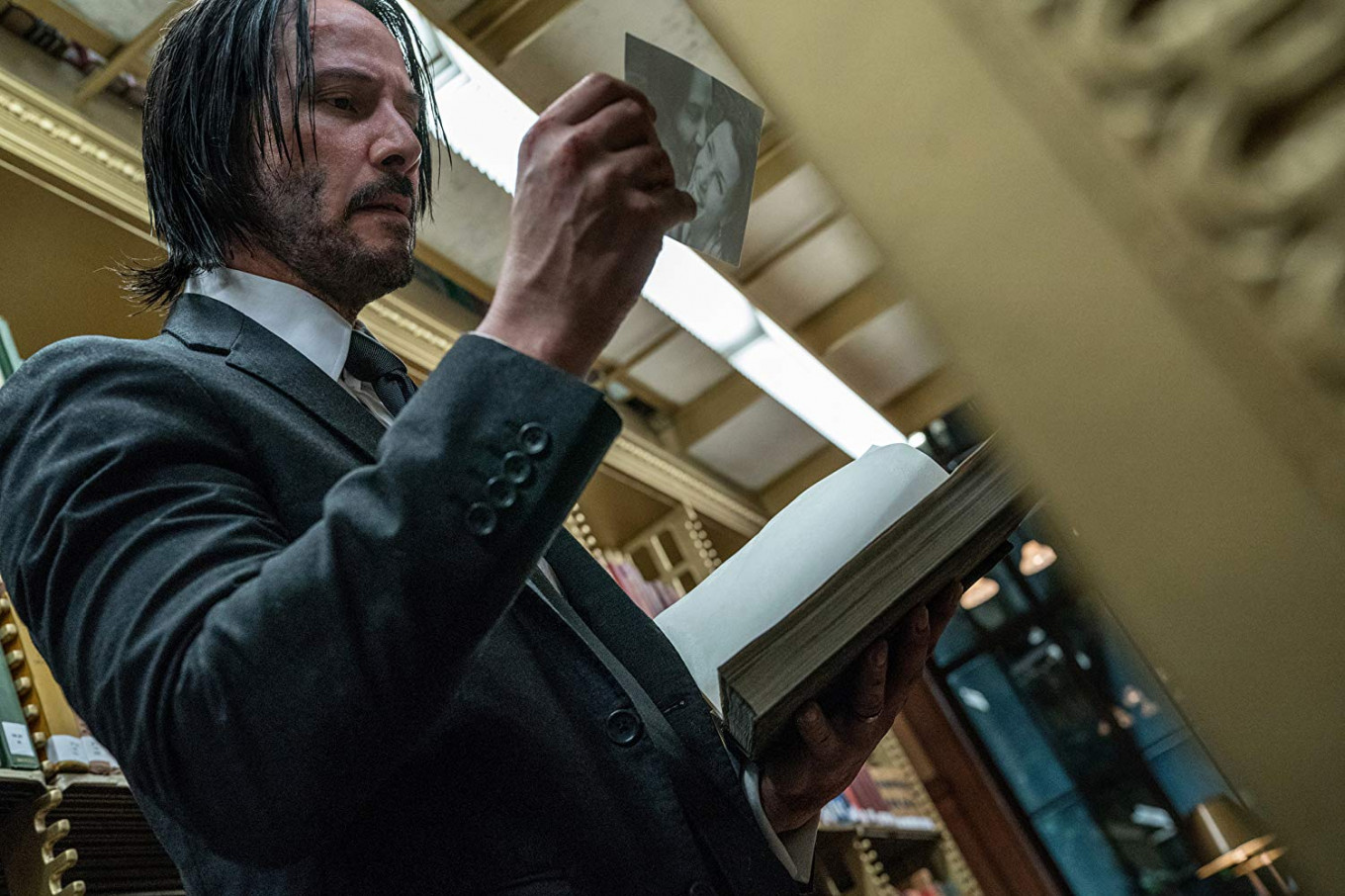 That doesn't make the fight scenes any less effective, in fact there is a case to be made for the film being the best in the series but for those who aren't enamored by guys punching each other or finding new ways to kill each other every ten minutes, the film may seem more barren and repetitive.
Even so, Stehleski manages to ensure that each fight scene brings something new to the table and Wick, while being a master at what he does isn't, impenetrable. Moreover, the film's crime-noir drenched setting, chock-full of dubious characters that are all beguiling in their own way, do manage to make you forget about any shortcomings the film may have.
Read more: Oscars' Best Picture nominee "BlacKkKlansman"
In any case, the film's stunt choreography is as amazing as ever, and fans of the franchise who found a lot to like in the first two films will only be impressed by what Parabellum has to offer.
At every turn, the movie manages to level up, keeping you at the edge of your seats through what proves to be an endless thrill ride. And with the film ending on such a high, Lionsgate's John Wick ensures that fans will be back, just as eager, for more high-octane fun whenever the fourth film rolls out.