2019 marked a difficult year for the titans of politics in Pakistan. The ongoing year was fraught with NAB arrests and imprisonments for the senior leadership of two leading opposition parties, PML-N and PPP. Though many of them have been released on bail plea at year's end, still many of them languish in the NAB custody.
Below is the list of the high profile arrests of 2019.
A look back at the most high-profile arrests in 2019

Read more: https://t.co/LRSron1kST #GeoNews https://t.co/9sKic6Pz3J

— Geo English (@geonews_english) December 27, 2019
Asif Ali Zardari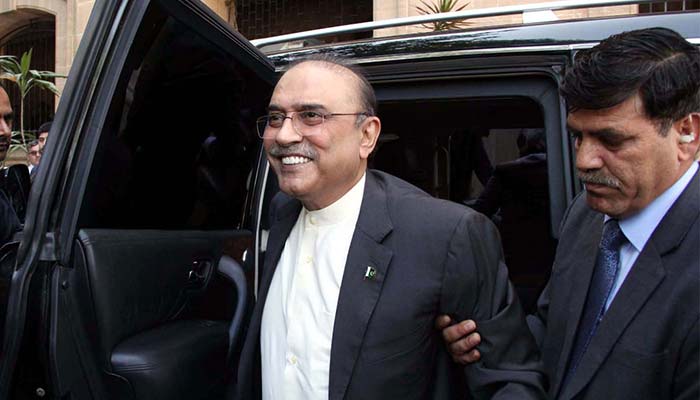 Pakistan People's Party leader, and former President Asif Ali Zardari, was arrested in July, on the charges of corruption and money laundering. He was charged with setting up fake accounts and siphoning billions from the country. The NAB alleged that the money was received from the kickbacks and bribe. He was released a few weeks ago on medical grounds.
Read more: Ahsan Iqbal arrested: Will NAB be able to hold onto him?
Maryam Nawaz
Maryam Nawaz – the leader of Pakistan Muslim League Nawaz and the daughter of thrice former prime minister Nawaz Sharif was also arrested and imprisoned in Chaudhry Sugar Mills case. NAB suspected Maryam Nawaz's involvement in money laundering.
She approached the high court on September 30, seeking post-arrest bail in the sugar mills case. She was also granted bail by the Lahore High Court on November 4th. While she is dealing with the corruption case, she is also striving to get her name off the ECL to join her ailing father, Mian Muhammad Nawaz Sharif in London.
Rana Sanaullah

Recently, released PML-N leader, Rana Sanaullah was arrested by Anti-Narcotics Force on charges of drug smuggling. ANF claimed that they have seized a large number of narcotics from his possession. Minister of Narcotics Control, Shaheryar Afridi claimed ANF has shreds of evidence but for the past six months the evidence could not be presented in the court hence he was released on the bail. On December 22nd, the ANF court had extended his remand for 14 days. He was, however, released by the LHC on December 24th on bail in the narcotics possession case.
Hamza Shahbaz
Hamza Shahbaz, the son of former chief minister Punjab Shahbaz Sharif, was arrested by NAB on June 11th in Ramzan Sugar Mills money laundering case. He is under NAB custody. NAB also alleged that Hamza owns assets beyond means. His recent case hearing did not hold on December 20 due to strike by lawyers. The hearing has been adjourned till January 3rd, 2020.
Read more: NAB Inquiry: Fazaia Housing Scheme Defrauds 6000 People
Shahid Khaqan Abbasi

On July 18th, NAB arrested former Prime Minister Shahid Khaqan Abbasi. He was accused by NAB for illegally awarding a contract for an LNG terminal while he was serving as the petroleum minister in Nawaz Sharif's cabinet. The bureau claimed the former government rented out the terminal of the Engro Group for 15 years at Rs27 million per day. Abbasi's remand was extended on December 16 and he is to remain in NAB's custody until the next hearing in the case.