GVS Magazine |
Water scarcity is perceived in multiple ways; water shortage, inability to access or consume water. This may be due to physical shortage or failure of responsible institutions to ensure a regular supply or due to a lack of adequate infrastructure.
Every country is facing water scarcity and its unchecked depletion poses a great challenge to the world's growing population. Water use has been growing globally at more than twice the rate of population growth in the last century, and an increasing number of countries is reaching the limit at which water can be delivered sustainably.

Water scarcity is expected to worsen as rapidly growing urbanization place heavy pressure on neighboring water resources. Climate and rising bioenergy demand is also expected to augment the complex relationship between global development and water demand.
As per the United Nations, there is no global water shortage as such, but countries and regions need to tackle the critical problems presented by water stress individually. Water has to be treated as a resource which is depletable and diminishing, and which needs a far stronger focus on its demand management.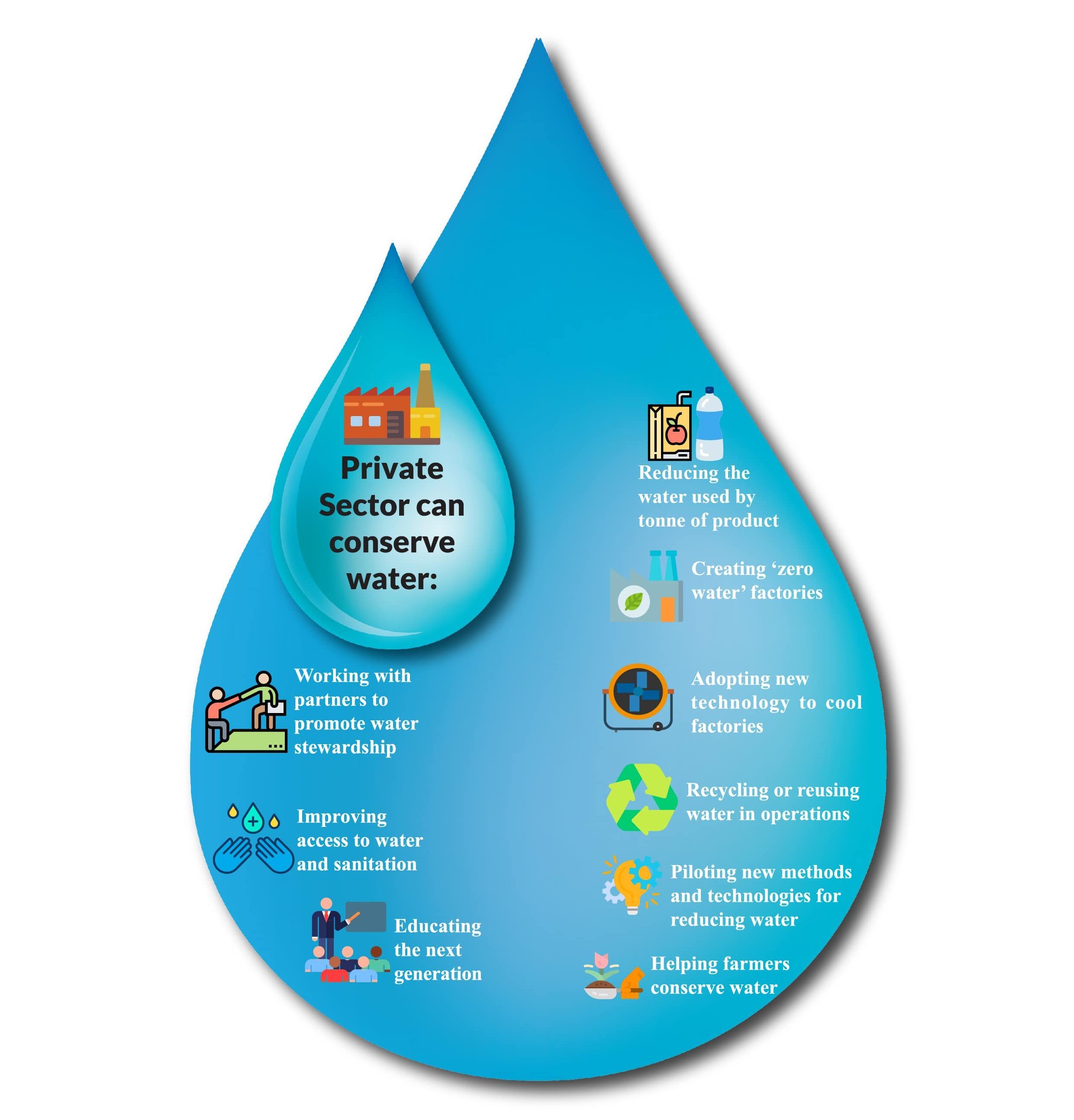 Having said that, it is interesting to mention here that according to a recent report by the World Bank, Pakistan is well endowed with water but due to two main reasons the country faces a peculiar kind of water scarcity; lowest water availability per person at 1,100 cubic meters due to rapidly growing population and mismanagement of the available water resources.
It has poor water resource management and poor water service delivery contributing to low productivity. We, as a country, are performing far from optimal in this regard.
Read more: Climate change and worsening water situation in Pakistan
It is estimated that more than 90% of the total water is withdrawn by the agriculture sector in Pakistan. This is followed by 5% share withdrawn by the municipalities and 1% taken out by the industry as per the Food and Agriculture Organization's estimates.
Recently published, the World Bank's report; "Pakistan Getting More from Water" gives a comprehensive picture of Pakistan's available water resources and how it can be managed optimally. Some key highlights of the report are worth discussing here:
Agriculture uses most of the country's water, with declining contribution to the national GDP which is about one quarter. The four major crops (wheat, rice, sugarcane, and cotton) that represent nearly 80% of all water use generate less than 5% of GDP.
The national and provincial legal frameworks to support water policy implementation are incomplete and weak requiring strengthening.
The economic losses associated with water cost the country billions of US dollars every year. According to estimates, the country faces average annual losses of about four percent of GDP in terms of healthcare, floods, and water scarcity in agriculture.
Water-related diseases are a leading cause of suffering and death in Pakistan. Poor water supply, sanitation and hygiene contribute to very high levels of stunting among children. The domestic water supply in generally unsafe due to the presence of arsenic, effluents and contamination.
The largest increases in demand will come from irrigation as the current trends show. Population and economic growth are the main drivers, but climate change will contribute significantly.
The economic productivity of water is very low, especially in agriculture. Productivity improvements in agriculture will require better management of water delivery with improved on-farm water management, increased input quality, crop diversification, and better pest control.
The greatest long term risk to groundwater sustainability is pollution.
It becomes very clear that most of the country's water-related problems are multi-sectoral and need collective action to address the challenges faced at the national level. It is a shared resource necessitating a shared responsibility. We cannot single out any sector; be it public or private.
However, the government should align the water supply with the needs and demands of different water users i.e., agriculture, industry, household etc. Similarly, the private sector should do its part as it is an important stakeholder in terms of water usage and similarly in its conservation.

In order to help tackle the water inefficiency, especially in the agriculture sector, Nestlé Pakistan has forged partnerships with the government, farmers, communities and academia, under an initiative called Caring For Water. A policy brief; Water and the Private Sector, developed by Sustainable Development Policy Institute (SDPI) is worth mentioning in this regard.
The brief talks about Nestlé Pakistan's efforts towards water stewardship. The most striking of all is their initiative upon Drip Irrigation. Given the water losses in agriculture and flawed irrigation practices, drip is estimated to save up to at least 40-50% water as compared to traditional flood irrigation.
Nestlé Pakistan and its water stewardship efforts in terms of the agriculture sector are a good example for other industries to follow.
In collaboration with Pakistan Agricultural Research Council (PARC) and Punjab Agriculture Department, Nestlé Pakistan is promoting drip irrigation. It has facilitated drip system on 93 acres of agricultural land in Sheikhupura which has led to 140 million liters of water-saving.
The estimated water savings achieved on the PARC site alone is about 16.91 million liters per annum. Drip irrigation is a type of irrigation system that allows water to drip slowly to the roots of plants, either from above the soil surface or buried below the surface. The goal is to place water directly into the root zone and minimize evaporation.
Under the Company's agricultural initiatives, training are carried out for farmers to educate them on best farm practices and how to seed at intervals as opposed to back-to-back seeding. Three of Nestlé Pakistan's factories in Sheikhupura, Islamabad and Kabirwala are certified by the AWS (Alliance for Water Stewardship) Standard.
In collaboration with Pakistan Agricultural Research Council (PARC) and Punjab Agriculture Department, Nestlé Pakistan is promoting drip irrigation.
The AWS Standard is an international standard, which guides companies and organizations on how to improve their water efficiency, not just onsite, but also offsite. This international standard guides organizations on how to improve water efficiency, both on- and offsite, and it provides credible, third-party endorsement of Nestlé's water stewardship practices worldwide.
Read more: Water woes: challenges and way forward
The private sector has an important role to play to address the growing threat of water scarcity in Pakistan.
Together with other stakeholders, it can use its resources to gauge the understanding of the benefits occurring out of water stewardship, recognition of private sector as a critical stakeholder and limited financial capacity of the public sector in countries like Pakistan. Nestlé Pakistan and its water stewardship efforts in terms of the agriculture sector are a good example for other industries to follow.