Despite the economic slowdown in Pakistan, several automobile companies, local and foreign, introduced cars in the country. The Auto Development Policy 2016 encouraged even foreign companies to compete in the car manufacturing sector of Pakistan. Various new global players entered Pakistan's automobile sector competing with Japanese auto giants.
The car sales dropped in Pakistan due to high prices amid rupee devaluation against the dollar. The future of Pakistan's automobile sector remains uncertain but automakers are optimistic about their future by next fiscal year. 
Below is the list of cars launched in Pakistan in 2019.
Hyundai Starex

Hyundai Starex was introduced in February 2019 by Hyundai Nishat Motors. It is an MPV equipped with a 2.4 MPI gasoline engine that comes with a 5-star manual and 5-star automatic transmission. The CBU unit of Grand Starex is imported by the company in three different variants. The 12-seater vehicle is a good addition to the car's range in Pakistan. Hyundai Grand Starex GL M/T – PKR 3,999,000/; Hyundai Grand Starex GLS A/T– PKR 4,999,000/; Hyundai Grand Starex GLX A/T– PKR 5,199,000/.
Hyundai Santa FE

Hyundai Santa FE is a sports utility vehicle. The vehicle is fitted with a 2.4-liter MPI Atkinson Cycle engine mated to a 6-speed automatic transmission and 4-wheel drive system with HTRAC. It was launched in February 2019 with a single variant that cost PKR 18.5 million.
Read more: Automobile companies jack up prices again!
DFSK Glory 580T

Regal Motors introduced the car Prince DFSK Glory 580T was introduced in April 2019. It acquired greenfield status under the auto development policy. The 7-seater SUV is powered by the 1.5-liter turbocharged engine under a CVT transmission. It is offered in 3 variants in Pakistan's automobile sector. The prices of three variants are DFSK Glory 580 1.5 MT PKR 3,500,000/; DFSK Glory 580 1.5 CVT PKR 3,750,000/-; DFSK Glory 580 1.8 CVT PKR 3,900,000/.
Read more: Kia Picanto is coming to Pakistan: Best mid-range vehicle?
Suzuki Alto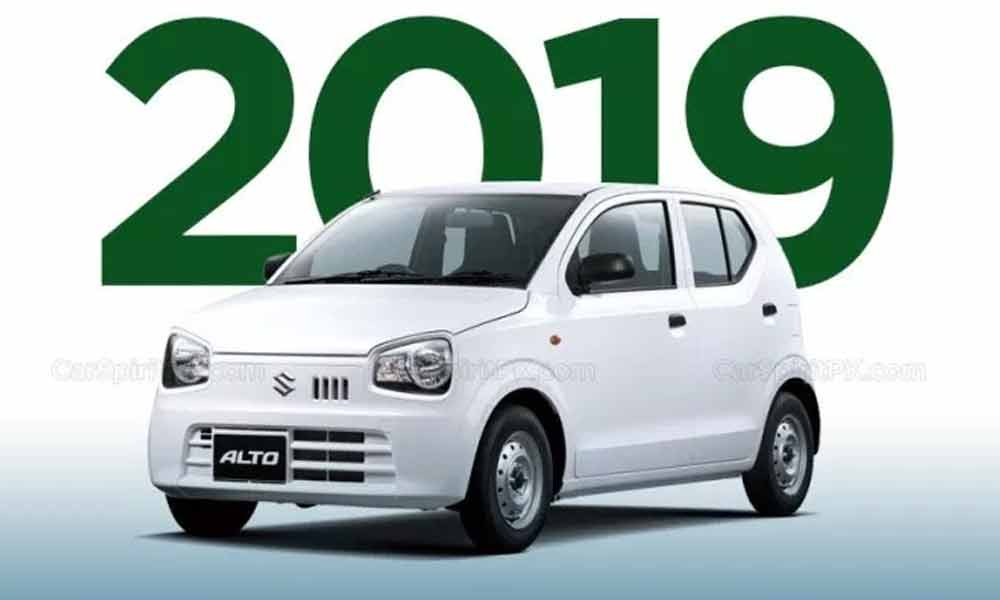 It was introduced in June 2019, the most awaited 660cc locally produced the first car. It replaced Mehran 800cc and has performed exceptionally well.
It was launched in two variants-two manuals and one AGS are Suzuki Alto VX PKR 1,135,000; Suzuki Alto VXR PKR 1,398,000; Suzuki Alto VXL AGS PKR 1,598,000/.
KIA Picanto

Kia Motors Pakistan is set to introduce a new car for mid-range users: The Picanto. This would be Kia's third car in Pakistan, the first two: Carnival and Sportage intended for high-end customers. Picanto will be the first product for middle-range users vying with cars like Suzuki Cultus, Suzuki Wagon R and Faw V2 in the market.
The car has an ISO child-fix and is expected to cost around Rs1.9 million for manual transmission and Rs2 million for the automatic transmission. A five-door car Picanto is available in four colors, Mercury Blue, Sparkling Silver, Milky Beige and Clear White.