As the number of superhero films increase year after year, it shall only be fair for studios to start and gamble with the kinds of films they are bringing to the forefront.
While Disney's Marvel Studios has shown the mess that becomes when one makes pleasurable cookie-cutter films into the superhero genre, WB's DC has consistently tried to add a little something extra for the last few years.
And although Joker's success, both on the critic charts and the box office was truly unprecedented, the public response to both Shazam and now Birds of Prey has left much to be desired.
The R-rated edgy DC flick comes as a loose sequel to the 2016 Suicide Squad, a film that at the time ruined the image of the emerging DC brand of films albeit being a box office success. It is thus extremely ironic that Birds of Prey, which came four years later, hot on the heels of the Joker, is now a box office flop despite of receiving rave reviews.
The film titled "Birds of Prey and the Fantabulous Emancipation of One Harley Quinn" follows Suicide Squad breakout, Harley Quinn's journey as she moves on from the DCEU's Joker (played by Jared Leto in the 2016 film).
While canonically Birds of Prey have been a team of DC superheroes comprising of superheroes Batgirl, Black Canary and the Huntress. The film alters the team to include Harley Quinn (Margot Robbie) and Renee Montoya (Rosie Perez) and adds Cassandra Cain (Ella Jay Basco) in place of Batgirl.
Read more: Can Frozen 2 Become Highest Animated Grosser?
This new line up is a little bit more colourful than the original trio but the film's biggest problem is the wait, till the end to really unite the "Birds", especially considering how much chemistry the cast seems to have. In terms of acting, there really is no weak link in this ensemble.
And yet, it feels unfair to call this an ensemble film when, for good or bad, the movie is solely focused on the adventures of Harley Quinn. In a sense, Birds of Prey is a film with supremely talented actors who are all mostly sidelined.
Of course, Robbie's Quinn is a standout and the narrator of the film, but she is so hard to look away from, that the film did not necessarily have to remain laser focused on her. Especially considering how she much fun her interactions with other members of the core group are.

That faults aside, there is not a lot to critique in Birds of Prey. Yes, the screenplay could be better and the film could not be so tonally jarring but who really cares when the movie is so unabashedly out there. From the vibrant colourful look of Gotham, to the gonzo feel of the characters themselves.
There is an odd joy to be found in how unafraid Harley Quinn is to be its own thing. And the 'devil may care' attitude extends from the filmmakers to the cast as well, who make Birds of Prey very different from other comic book films.
Mary Elisabeth Winstead's socially awkward Huntress is a scene stealer and shows a side of the edgy superheroes that we don't see all that often. Similarly, the uber talented  Jurnee Smollett-Bell is not afraid to make Canary the kind of girl who geeks out at what's happening around her while being a super powered badass herself.
Read more: 1917 Movie: Great Piece of Art and Epic Storytelling
Rosie Perez is also game to be part of the action, while she fights systemic sexism and Harley Quinn herself. Jay Basco's Casandra Cain is also suitably cast as the street smart bubbly teenager who gives back as good as she gets to Harley Quinn without being a stereotypical "edgy teen in a movie".
The two villains, fan favourite Batman baddies Victor Szazz and Black Mask are also exciting additions. Chris Messina and Ewan McGregor do enough with their roles to make them seem grounded despite how erratic and over the top their behaviour is.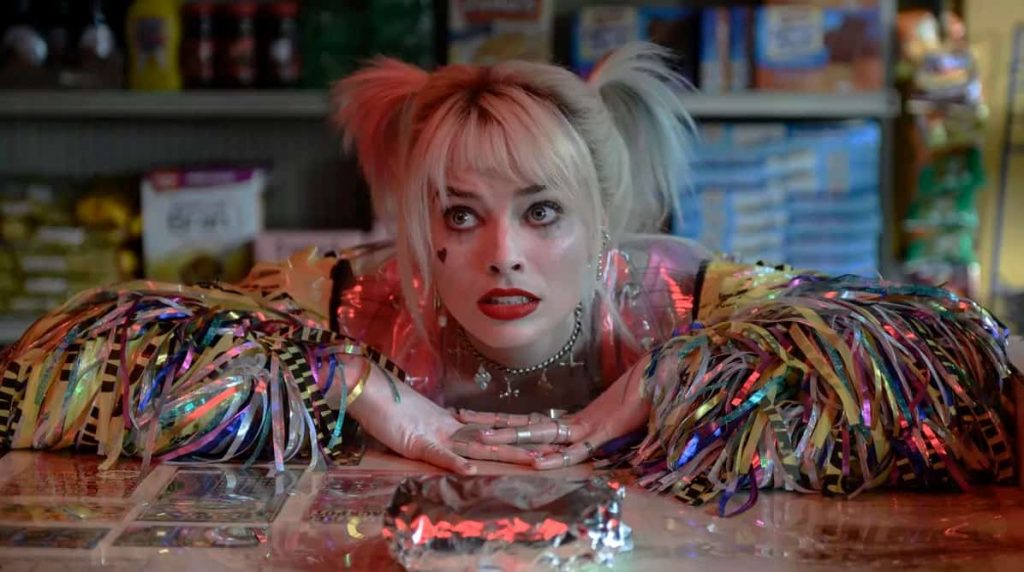 Birds of Prey may not fire on all cylinders but it is hard to not get swept up in the manic energy of a movie that takes so much pride in how 'batshit bonkers' it is.
Filled with some truly fun action scenes (courtesy of John Wick director Chad Stehelski), a sensational soundtrack and Margot Robbie's immensely enjoyable performance, Birds of Prey is delightful from start to end. With guns, gags, tons of blood and a sensational ensemble, Cathy Yan's brilliant Hollywood debut is a delicious surprise for all those who dare try it.