If you think that the chances of winning a jackpot in an online casino are lower than in real ones – you are very mistaken. You just need to have incredible luck and play progressive slots, for which there are large wins listed in the Guinness Book of Records. As practice has shown, the greatest slots for getting jackpots are the creations of NetEnt and Microgaming such as:
The Dark Knight,
Mega Moolah,
Mega Fortune and Hall of Gods.
So, by 2015, Microgaming paid out more than half a billion Euro in prize money to players, and NetEnt – about 13 million Euro in progressive jackpots. We offer you to get acquainted with the ten largest jackpots that online casino players managed to win. Let's get started!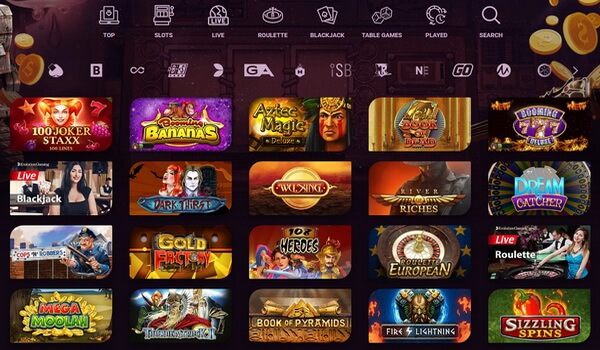 Largest Microgaming's jackpots
Microgaming is famous for its high-quality and generous gaming content released for Canada and other countries. Games are presented in the major gambling clubs in the world and are very popular. Interest from clients to the games from Microgaming is due to frequent wins and real payouts. Here is a top list of highest Microgaming jackpots in slots:
Mega Moolah: $ 8.82 million, iPad mobile device. The winner is a player with the nickname D.P.
Mega Moolah: over $ 20 million, UK. The winner is British soldier John Heywood.
Mega Moolah: $ 7.41 million, New Zealand, June 2016. Winner – Raviri Pod.
The Dark Knight: $ 7.86 million, Australia, April 2016. The winner is an anonymous.
Mega Moolah: $ 8.6 million, Greece, March 2009. Winner – Georgios M.
Biggest NetEnt Jackpots
NetEnt is a brand that takes not only quality, but also innovative technologies. The manufacturer releases for online casinos around the world the most modern games with 3D graphics and beautiful animation with enviable regularity. Below you will find the highest jackpots won by the players in NetEnt games:
Hall of Gods: $ 7.6 million, in 2012. The winner is a gambler from Sweden.
Hall of Gods: $ 8.7 million in Canadian online casino, April 2015. The winner is an anonymous.
Mega Fortune: $ 9.5 million, Sweden, November 2015. The winner is Alexander.
Mega Fortune: Over $ 10 Million, Norway, September 2011. Winner – Anonymous.
Mega Fortune: more than 17.86 million euros, Finland, January 2013. Winner – 40-year-old resident of Finland.
To break the biggest jackpot of online casinos is a dream that can become a reality in one happy moment. This is how the owners of multi-million-dollar jackpots comment on their feelings. Despite the fact that everyone has their own story, everyone has equal chances.
Looking at the jackpot dates in online casinos it is easy to notice that there have been no new jackpots won for more than 4 years! So, it's worth considering, maybe you will be the next lucky one to win the main prize in an online casino!