After a 14 year hiatus, our favorite superhero family, The Incredibles, are back on the big screen with another great adventure. 'Incredibles 2' is all set to be released worldwide on 14th June by Walt Disney Pictures.
The film, like its first part, is written and directed by Brad Bird, former Simpsons' director, who also voiced the role of Edna Marie 'E' Mode in the movie. Considering the monumental success of The Incredibles, the expectations are high for the second part.
Most of the roles have been reprised in the Incredibles 2 with a few minor changes. Dash Parr, the first son of Bob and Helen, is voiced by Huck Milner since the original voice of Dash, Spencer Fox, has experienced puberty since the release of the first movie. Jonathan Banks will voice Rick Dicker, who was previously voiced by Bud Luckey.
Bob Odenkirk, commonly known as Saul from Breaking Bad, and Catherine Keener will voice undisclosed roles while Sophia Bush and Isabella Rossellini will voice the new characters Voyd and The Ambassador.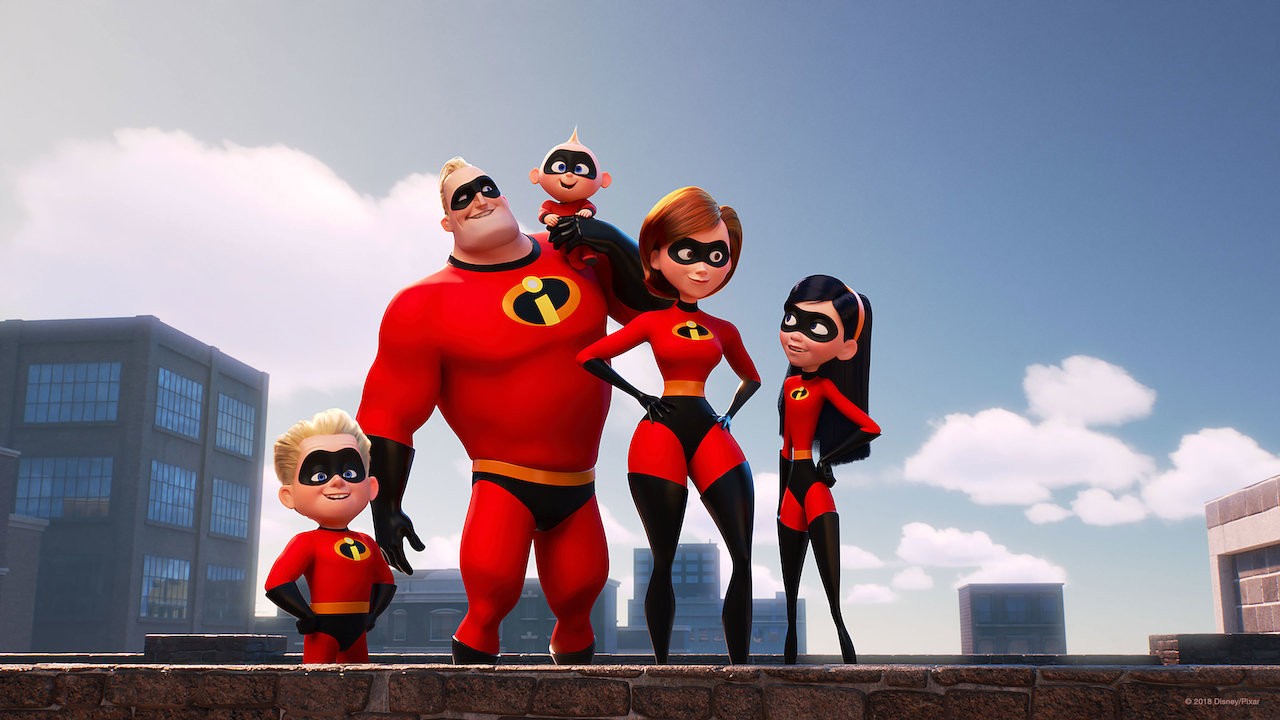 The movie starts off from where The Incredibles ended. Helen Parr, Elastigirl, continues to fight crime as a superhero and campaign for the return of 'supers'. Because of her new job, her family moves to a new luxurious home where her husband Bob Parr, Mr. Incredible, takes the role of the stay-at-home-dad and husband.
Bob finds that their infant son, Jack Jack, is the most difficult one to keep an eye on with his unique and unpredictable superpowers. Bob Parr is shown to be grown visibly tired of his household duties, the same way he was in the first part of the series.
Read more: Movie Preview: Star Wars The Last Jedi
A new villain, The Underminer, a mole-like creature, is introduced in the movie. At the end of the trailer, the Parr family joins hands to stop The Underminer from wreaking havoc in the city. They are joined by their ally and friend Frozone, voiced by Samuel L. Jackson. Overall the film is a good mixture of wit, humor, adventure, and emotion.

The reason for the Incredibles franchise's success is the amalgam of the mundane with the extraordinary. Despite being a superhero family, the problems of the Parr family are pretty common and ordinary. Another special feature about Incredibles 2 is that it is being released in 3D which would make the action even more thrilling.
The movie is expected to be released around Eid in Pakistan so it would be a good treat to celebrate the festival. Since the release of the 2nd part took 14 years to make, the 3rd part is expected to take an equally long time, best not waste this once in a blue moon opportunity to experience the best of animated cinema.