Cake is a Pakistani movie that promises to deliver powerful performances revolving around emotionally moving plots centering on the complexity of family relationships.
Recently, Pakistani cinema has been riding a bullet train of great success and fanfare since the past few years in a movie industry that was considered stagnant and incapable of revival.
Young filmmakers and talented young actors and actresses have managed to transform Pakistani cinema into a powerful force of nature that not only portrays culture in its most authentic form but drives it forward by challenging norms and traditions across the spectrum.
Cake is a film due to be released on March 30th directed and written by Asim Abbasi, which promises to leave a unique mark on cinema as we know it.
It has a vivacious and talented cast that includes actors that are both adored and celebrated by Pakistanis such as Aamina Sheikh, Sanam Saeed, Adnan Malik and Beo Raana Zafar.
The movie revolves around a family that is a complex mix of eccentric and simple, joyous and bitter and forgiving as well as resentful. The director Asim Abbasi said that "The story is something we all can relate to in some way.
Read more: Armeena Khan and Sanam Saeed show support for 'PadMan' despite ban
We have seen globalization, children moving away and the rivalry between siblings. It's a story about love, loss and life and death – all the things that we are familiar with." Cake is a film that falls into the category of art cinema.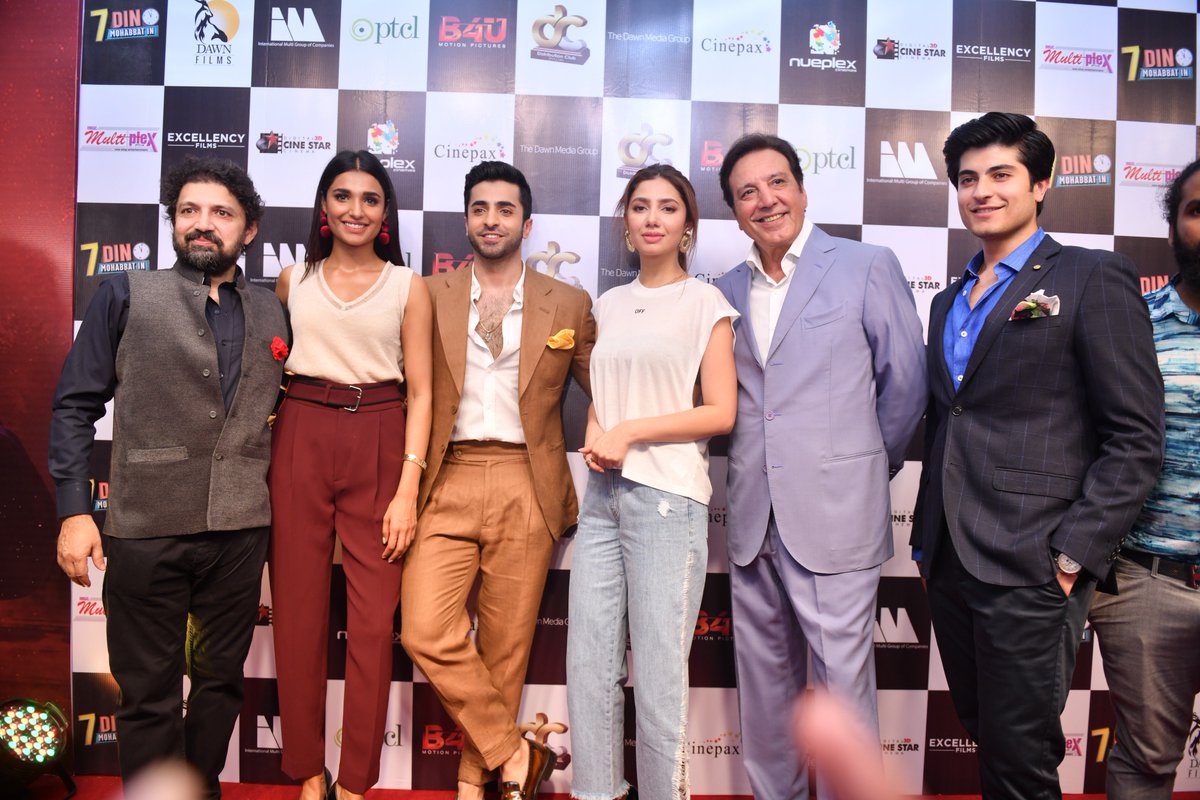 The themes that the film explores are typical and mundane on the surface and if one does not carefully analyze the depth, irony and underlying complexity of the narrative and read between the lines then there is little that remains to be enjoyed.
Cake is a bold and rebellious portrayal of the harsh and often multilayered realities that simmer beneath the surface of traditional Pakistani families.
It is a tale of two sisters where Aamina Sheikh is a bold and audacious baker who lives at home and takes care of her ageing parents who present a series of dilemmas and challenges when she tries to take care of them.
The other sister is played by the beautiful and versatile Sanam Saeed who lives abroad and returns home to a plethora of issues as the health of her parents worsens and the resentments and unfinished conflicts back home come to haunt her in full swing.
The drama increases in emotional intensity as tensions rise high within the family members who each have unique relationships that are remarkable despite being burdensome and laden with conflict.

The cast and the director have full faith and confidence that Cake will be loved and enjoyed by audiences across the country because the plot of troubled family dynamics, secrets and deep seated insecurities and resentments are emotions that everyone can relate to in every sense of the word.
Read more: Trailer for Sanam Saeed's 'Cake' out now
This film is daring, bold and rebellious in the way that it unravels the truth beneath the seemingly stable façade of a traditional Pakistani household and inspires viewers to change their commonplace perceptions of what is right and wrong.
Each character is portrayed in a light of utmost truth and vulnerability, creating a sense of empathy and attachment in the audience for the character such as the hilarious ageing mother and the obstinate ageing father. The moments that show how family can essentially be both a strength and a weakness for every member is heart-wrenching and emotionally touching.
Do not miss a chance to feel, to love and to understand the value of family in a whole new way and watch Cake that comes out on March 30th and promises to rock your world and touch your heart.