Shaheed Hakim Muhammad Said, a notable Pakistani philanthropist and scholar, was assassinated in Karachi on October 17, 1998. An eminent citizen of Karachi and former governor of Sindh during 1993-96, who had emigrated to Pakistan in 1948, he is remembered for his humanitarian work and setting up the Hamdard Laboratories. Hamdard today makes over 450 herbal products, including the world-renowned Rooh Afza. Mrs. Fatema Munir Ahmed, Managing Director & CEO Hamdard Pakistan, and grand-daughter of Hakim Said, explains her current vision and direction for Hamdard Pakistan.
GVS: You are the granddaughter of Shaheed Hakim Mohammed Said, the vision behind Hamdard Pakistan, who was assassinated in October 1998. How do you remember him?
Fatema: I have incredibly fond memories of him. I remember him at every moment, on every occasion, in every situation. My grandfather was my teacher and a guiding light whose love has inspired all of us to have dreams and goals, and he also taught us that hard work always pays off – always! I think the best way to remember him is to keep his institutions and traditions alive and to continue his mission. That's what my mother, Mrs. Sadia Rashid, President Hamdard Pakistan, and I do.
GVS: You recently became CEO of Hamdard. What is your vision for Hamdard Pakistan?
Fatema: My vision is almost the same as my grandfather's. The legacy of Hamdard continues as well as the journey of Hamdard's torch from generation to generation. I am Hamdard's fourth generation and counting.
I look forward to taking Hamdard onto the path of progress, and to ensure it becomes a well-reputed house of herbal products and medicines. That is one of my achievable dreams.
GVS: What is the greatest challenge you have faced since assuming this responsibility?
Fatema: Almost everything poses a challenge to a new office bearer from political uncertainty to the overall economic situation of the country. I, as a CEO, have had to manage Hamdard's corporate interests during a period of Rupee depreciation, inflation, increasing cost of production, while maintaining the market dominance of our flagship products.
The greatest challenge I faced was to manage this business from a whole new different perspective. One way or another, I was always a part of Hamdard, but now being the CEO, all my decisions directly affect the company. Moreover, I have huge shoes to fill, so that keeps me on my toes.
Read more: Set on a Journey of Undefeated Dreams – Interview with APS Survivor Waleed Khan
GVS: What are the main divisions and products of Hamdard? And your best–selling product?
Fatema: Hamdard produces almost 450 products in two divisions: The first is our Fast Moving Consumer Goods (FMCG) Division under which comes Rooh Afza, Joshanda, Carmina plus, Miswak and Revand toothpaste, Ispaghol classic, and many more.
The second is the Pharma Division, which includes over the counter (OTC) products like Sualin, Suduri, Safi, and many others. Medicines are also available on prescription by hukumas like majuns, khamiras, etc, at the matabs [health clinics] all over Pakistan.
In response to the second part of your question, I must say that our flagship product, Rooh Afza, is indeed our best – selling product. It has a strong consumer base and market, and according to the US famous food magazine, 'Saveur,' it's the 10th most popular brand in the world."
GVS: Rooh Afza, as a product, is decades old. Are you conducting R&D to update it or widen its appeal? Or undertaking branding initiatives to make it more 'hip'.
Fatema: Rooh Afza has been in the market for over a century, 112 years, to be exact. And it is in Pakistan for 71 years. A product of such iconic history and background cannot be a market leader without R & D. Therefore; we always strive to improve its quality and to maintain its dominance in the syrup category.
However, there is always room for improvement; that's why we adopt new strategies to grow its market size along with exporting options. Keeping in view of changing times, we introduced Rooh Afza Go, a fresh look, with our youth as a specific target. The younger generation wants options, so let's give it to them.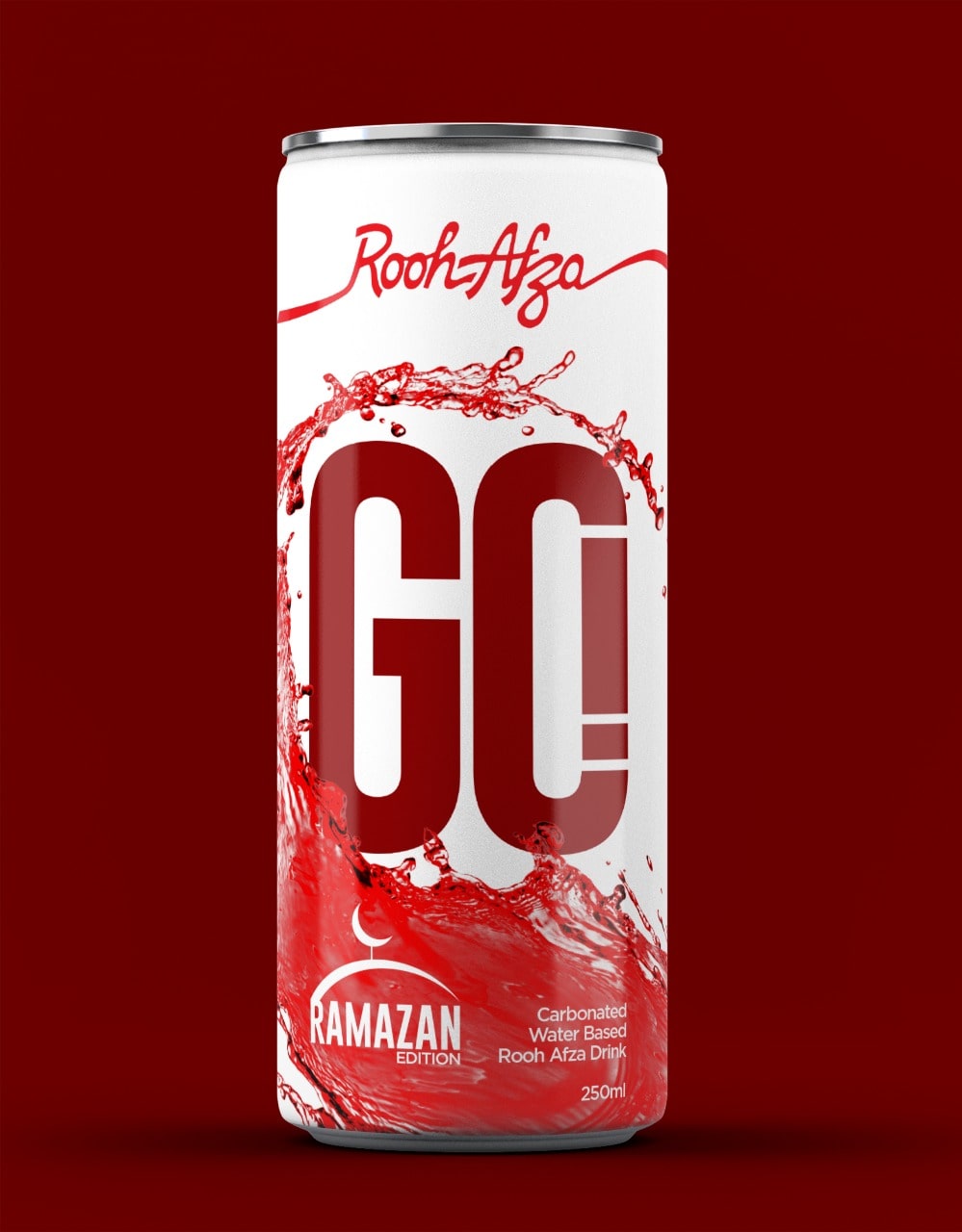 GVS: It is the go-to product during Ramazan – we have all grown up drinking it to open our fast – but what are your plans to increase sales outside the traditional month of Ramazan?
Fatema: Rooh Afza is amongst a handful of products that have traditional and religious values. It is a necessity in the Ramazan household supply list – as it has been serving faithful observers for over a century. Therefore, we cannot compromise on its traditional and religious values. We have to maintain this perception.
However, over time, Rooh Afza is the main ingredient to ice cream faluda, served all over Pakistan by independent ice cream parlors. We have devised a strategy to capitalize on this unique market.
Rooh Afza's market share grows steadily with every innovation, such as the watermelon drink, sold on carts during the summer season, or perhaps most of the time in the year. There are many opportunities for Rooh Afza to grow, and we are working on them.
Read more: Explaining Pakistan's media: GVS exclusive interview with Yousaf Baig Mirza
GVS: This year, Hamdard collaborated with PIA and served Rooh Afza on its flights – is this an ongoing venture? Do you plan to work with other companies on such initiatives?
Fatema: Collaboration with PIA was a part of our strategy to enhance the existing Rooh Afza supply network. Even though this agreement was for Ramazan only, we are evaluating permanent supply for PIA passengers.
We have been in contact with other companies as well to introduce Rooh Afza Go on their menu. As soon as deals are signed, we shall promptly inform the media about it.
GVS: Hamdard is known as a traditional company. What R&D is taking place, which is taking you into new fields or products?
Fatema: Hamdard offers general health care products that have no side effects, but the scope is broad; that's why we have been continuously exploring new markets such as herbal cosmetics, food items, and personal health care products.
These are a few of the many exciting new opportunities that we have evaluated. And for success, it is imperative to have continuous R&D taking place.
GVS: Is there a regulatory authority that monitors 'medicinal herbal' products? How do you ensure safety for the consumer?
Fatema: Drug Regulatory Authority Pakistan (DRAP) monitors all herbal medicines and products, their process, manufacturing, and quality. Besides that, Hamdard has its own a full-fledged system of quality check and inspection model to ensure the purchasing of quality raw material and providing the best sorts of medicines and products.
"Quality at all cost" is Hamdard's ultimate judgment, and the well-being of our consumers who have confidence in our products for over 70 years is our primary objective.
Read more: GVS exclusive interview with Imran Khan; his vision and his priorities
GVS: There was a discussion that you were going to set up Hamdard Life Health Centers last year. Have these been set up? If so, were you able to achieve your objectives on what you wanted to set these up for?
Fatema: We are working on this project, and soon, Hamdard Life Health Centers will be part of the series of activities that Hamdard has initiated since its inception. Hamdard is providing health facilities to the poor and the needy at their doorstep through 20 'Hamdard Free Mobile Dispensaries' in the vicinity of all major cities of Pakistan for the last six decades.
Hamdard Matabs, from the very beginning, have been a 'consultation free clinic'. Recently, Hamdard franchise Matabs have started to take a small consultation fee of Rs.200 introduced only on the demand of physicians, who are under pressure from the increase in costs of living.
GVS: The Hamdard heatwave campaign initiative during record temperatures this year was much lauded. What inspired this campaign? And what are the other corporate social responsibility (CSR) activities Hamdard is engaged in?
Fatema: Hamdard means: 'A sympathizer and sharer in pain.' Therefore, whenever and wherever Hamdard finds people are suffering and are in pain, it will be there to share their pain and will try to relieve it. Rooh Afza helped and prevented people from sunstrokes.
Our heatwave campaign during the highest temperatures in both cities, Lahore and Karachi, was a success. We have been involved in this activity for the past three years at a mass level.
Hamdard also supports the Burns Centre of Dr. Ruth Pfau Hospital in Karachi, Ahsan Trust, Karachi, National Tibbi Council, and other institutions that are doing noble deeds for the betterment of people. We provide scholarships to widows, promising students, and small schools, as well as distribute quilts and blankets in the winters and rations in Ramazan on a large scale to those in need.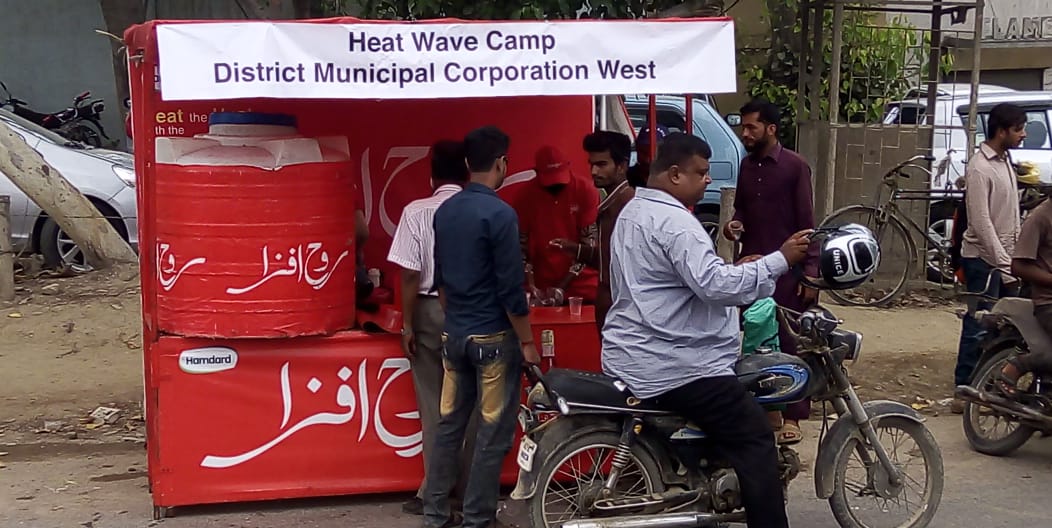 GVS: What sets Hamdard apart from its competitors?
Fatema: Three things set Hamdard apart from its competitors: Quality, integrity, and honesty. Our core values are quality, integrity, and honesty that set us apart from our competitors. Since its inception, Hamdard has implemented a strict quality assurance code, which was introduced by the founder of Hamdard Pakistan, Shaheed Hakim Mohammed Said himself.
Even after his martyrdom, the management remains committed to the value of quality. That is why Hamdard products have the confidence of their consumers.
Read more: GVS exclusive interview with Fareeha Idrees
GVS: Karachi is crucial in the development of Pakistan – what more do you think could be done by corporates and government to help the city flourish. 
Fatema: Hamdard has launched many campaigns of tree plantation, setting up of parks, such as 'Hakim Mohammed Said Park' in Nazimabad-6, Karachi. In this regard, we do not hesitate to cooperate with other institutions and frequently sponsor their projects (recently, we sponsored IBA's tree plantation project). We know that a 'Green Karachi' is the basic need of Karachites.
We agree to your opinion that Karachi is crucial in the development of Pakistan – A Green & Clean Karachi should be something every person living and working in this city should work towards. The corporates, as well as the government, should be responsible for restoring the city to its former glory, making it clean and safe for its people.