There is no better way to immerse yourself in the ambiance and culture of a nation than to attend a traditional celebration. Some of them are not just unusually large–scale, but also remarkable in their own right. So what are the most popular festivals?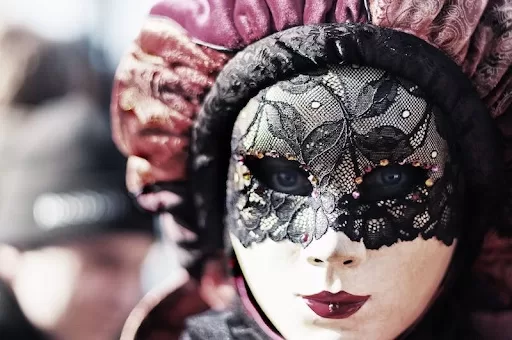 Brazilian Carnival, Rio de Janeiro
Let us begin with Brazil's world–famous funfair, which is regarded as one of the most exciting events in the world.
Many people connect this event with a sea of colors, passionate samba, semi–naked dancers, and explosive movement on gigantic movable podiums. In reality, this is a "reporting performance" of the top samba schools. Each of them creates a dance program, organizes a stage, and attempts to elicit the most replies from eager onlookers with their colorful presentation. The winning school receives a stipend from the municipal government. This is a truly fascinating event. Take care of your eSIM card in advance to immediately share breathtaking pictures. 
Holi
,
India
Holi is a centuries–old Indian custom. Holly does not have a definite date and can occur in February or March, with the critical need being a full moon. If you find yourself there, use a data SIM card for India to check the exact dates. 
On the first day of the event, closer to nightfall, a bonfire is started to burn a massive stuffed or decorated tree symbolizing Holika's burning, and animals are driven through the flames and walk on embers.
On the second and third days of the event, known as Dhalundi, people form a procession before dark, spraying each other with colored powder and wetting with tinted water and mud.
Burning
Man, Nevada
Burning Man is one of the world's largest and most well–known events, held in Nevada from the last Monday of August to the first Monday of September. It is a legend that does not require elaboration.
Burning Man is an event with no set schedule, which makes it all the more appealing and mysterious. The organizers and participants create an environment that is unlike anything else. Not just the desert where the event takes place, but also the participants, who establish tent towns with handcrafted art items and the required infrastructure, create an extraordinary environment. The event culminates with the burning of a massive wooden figure of a man and the main temple, which leaves memorable impressions and vivid memories for a lifetime. 
Keep in mind that there is no connection in the desert, but you can still register a virtual SIM card to post and collect likes at once. Burning Man is an experience that everyone should have at least once in their lives.
Venice
Carnival, Venice
The annual funfair in Venice is hosted in St. Mark's Square and lasts 12 days, during which residents and visitors are treated to theatrical plays complete with lavish costumes and decorations. Masks are hidden behind the faces of actors and bystanders.
Fireworks light up the plaza from time to time, people have a good time all day, music is playing everywhere, and magnificent gondolas sail around the canals. The theatrical festival concludes with a costumed concourse and the symbolic burning of an effigy to the ringing of the bell tower of San Francesco della Vigna Cathedral. Remember that If you do not want to use public Wi-Fi during your trip, you can install a digital SIM card on your iPhone or Android.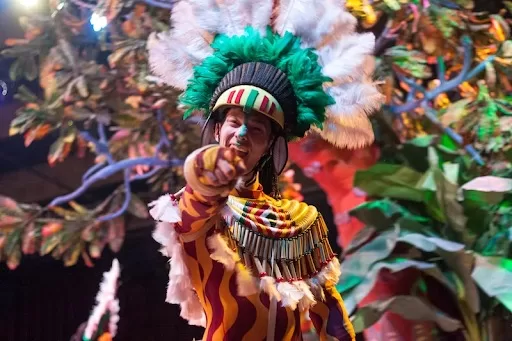 Tomatina,
Bunol
Tomatina has long been one of the most well–known and enjoyable holidays in Spain. It was originally held in 1945, but no one knew why the Spaniards suddenly decided to start laughing at each other with overripe tomatoes. When a large number of trucks full of tomatoes arrive in the city, the struggle lasts an hour. The combat should start as soon as someone succeeds in climbing a greased five–meter pole, on top of which a pig ham is left for the winner. Following that, tomato anarchy ensues, as all the walls of the nearby houses and all shuttered eateries and stores become red, and the level of tomatoes on the ground rises.
The
Day
of
the
Dead, Mexico
The Day of the Dead, one of the most recognized Mexican festivals in the world, is a significant cultural attraction in Mexico. During Halloween celebrations, papier–mache skeletons and sweet skulls are as recognizable as a pumpkin lantern. For those who are unfamiliar, the Day of the Dead in Mexico is strongly connected with skeletons and carries a sense of grief and sorrow. Indeed, this festival is joyfully observed since death, for Mexicans, is not the end of life, but rather its continuance in another place. Mexicans believe that the departed visit them once a year; therefore, this festival does not bring melancholy. The deceased are not commemorated in Mexico; rather, they are welcomed.
Oktoberfest
, Munich
Oktoberfest is the world's biggest folk festival, attracting around 6 million guests each year. Oktoberfest is held in Munich from mid–September through early October.
Only Munich brewing businesses take part in the celebration, and they produce special Oktoberfest beer for it. On the first day of Oktoberfest, the mayor of the city uncorks a barrel of beer. The "beer marathon" begins with this symbolic activity. Having activated eSim will make it simpler for you to explore the Munich surroundings.
Winter Light Festival, Kuwana
From November through March, Japan hosts an incredible Festival of Lights in the city of Kuwana. The Nabana no Sato Botanical Garden transforms into a true fairy tale as part of this event, owing to the millions of shimmering LED lamps that illuminate its gardens and greenhouses. These light bulbs produce spectacular light installations that wow even the most discerning art lovers. All of the light bulbs are powered by solar panels, which recharge during the day. One of the most interesting sights is the light tunnel, where you can take stunning photographs. Every year, hundreds of travelers go to this festival to take in its breathtaking splendor.
Do you want to attend one of these festivals? Or perhaps you are one of the fortunate few who has already found yourself in the center of such fun?