News Desk |
In the eleven years since it first debuted, HBO's Game of Thrones has taken on a life of its own. The HBO show, which started out as a drama involving political intrigue and mysticism, soon evolved into something bigger and few would have predicted that the quirky, series with a surprisingly large cast and a penchant for nudity and violence, would become such a large cultural phenomenon. Even fewer would have foretold that the HBO series would redefine television forever.
The Rise
The television show, based on the A Song of Ice and Fire book series by George R. R. Martin, began in 2011, opening to modest ratings and little fanfare. The series about noble feuding families set in a medieval world first gained notice for its sharp writing and captivating performances. The shocking death of its main lead character, Ned Stark (played by Sean Bean), in the conclusion of its first season, in addition to the rapidly evolving story arcs led to strong word of mouth and a swift increase in viewership each subsequent season.
The ensemble cast included, but was not limited to, Peter Dinklage, Nikolaj Coster-Waldau, Lena Headey, Kit Harrington, Sophie Turner, Emilia Clarke, Ian Glen, Maisie Williams and Isaac Hempstead Wright. The cast was abnormally large to begin with and only continued to grow as the series expanded, its world building each season, increasing both the scope and stakes with each passing entry. While it did take time for the series to break out and become the ratings juggernaut that it has come to be known as, the show consistently piled on accolades, becoming the most Emmy nominated show in television history.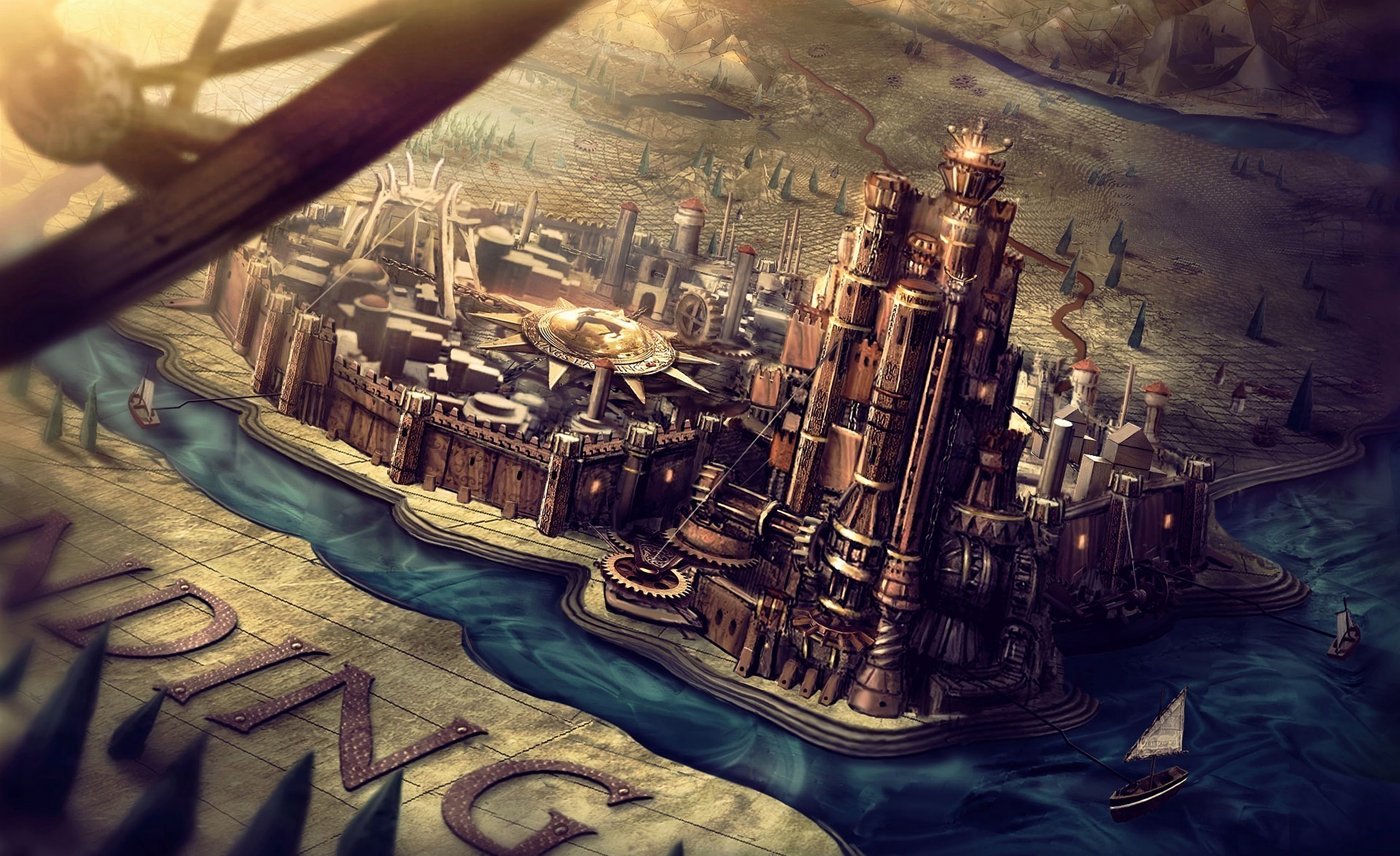 How Game of Thrones Changed TV
Precisely what made Game of Thrones such a huge hit isn't that hard to pin down. Prior to Game of Thrones, the concept of serialized television which featured not only smart storytelling with moving parts and long character arcs but also a lavish, grandiose façade, which was almost nonexistent in other television series. There were hits like Mad Men and Breaking Bad, but their appeal was limited in scope to a specific type of audience – those interested in the lives of men and women of an ad agency in the '60s or the wildly destructive behavior of a high school chemistry teacher.
Game of Thrones clicked in part because it had absolutely everything you could ask for in a television show. A medieval drama period? Check. Multiple layered anti-heroes with dubious motives? Check. Long, drawn-out battle sequences? Check. Magic, dragons and zombies? Check. You get the gist. Most television shows have struggled to make good use of their structure within a single genre, but through some intelligent writing and great use of R. R. Martin's ever-expanding world, Game of Thrones blurred the lines between what exactly it was meant to be.
Rather than just be a medieval courtroom drama, Game of Thrones broke the rules by becoming a show about a powerful vengeance-seeking heiress to the throne with three dragons while at the same time setting up a zombie apocalypse without ever losing its essence. It wasn't always successful, particularly in later seasons, in balancing all its subgenres, but by the time it came to an end, it was hard to pinpoint exactly what genre Game of Thrones was. It wouldn't be outlandish to say that halfway through its run, it became a benchmark of its own, as such was the might of this cultural behemoth.
Of course, what really separated Game of Thrones from your run-of-the-mill fantasy drama was how movie-like it was. HBO trusted the vision of series creators David Benioff and D. B. Weiss and was not stingy about spending money on it. As viewership and critical acclaim continued to grow, so did HBO's expenditure into the series. Towards the final season each episode cost a hefty $10 million budget, however, it was money well spent as Game of Thrones brought to the screen everything from sprawling castles and forts to jaw-dropping battle sequences involving CGI giants and dragons.
Game of Thrones' cinematography became one of its defining features, and in doing so brought a cinematic feel to television that had never been experienced by viewers before. HBO's ambition wasn't just restricted towards the stellar visuals of the show but also in how faithful they let the show-runners be to the source material. In doing so, Game of Thrones birthed some of the cruellest, yet strangely watchable characters ever seen on screen and established how television was the medium for telling stories with great dramatic stakes and spectacle.
Rather than try to stick to the rote simplistic storylines about good and evil populating every modern television series, Game of Thrones stuck to its guns as it chose to experiment with multiple, loosely connected storylines and the thrill revolving major heroes who could be killed off at any moment. Despite the accusations of sexism early on, Game of Thrones championed its female characters, setting them to become power players in the biggest show ever on television, setting themselves apart from many other male-dominated shows on TV. In doing so, it continuously upended expectations about what fans could expect from this television epic.
The Next Game of Thrones
Game of Thrones', which holds no barred approach to storytelling, suddenly made television a place where creativity could run wild. Television evolved from being a simple story-telling medium to one where complex storylines could be drawn out and explored with suitable nuance and depth over the course of many years. The stories that could be told on television were richer and freer from the restrictions and censorship movie studios often place on their films to expand their international audience.
In addition, the advent of streaming services also changed the way people watched television, and with more money being spent on the television series each year, movie writers and A-List Hollywood actors flocked to TV hoping to star or create their very own Game of Thrones. Currently, big American networks like HBO and FX have continued to attract several named talents, including Jude Law, Nicole Kidman, Michelle Williams, Reese Witherspoon, Dwayne Johnson, and Tom Hardy, among others.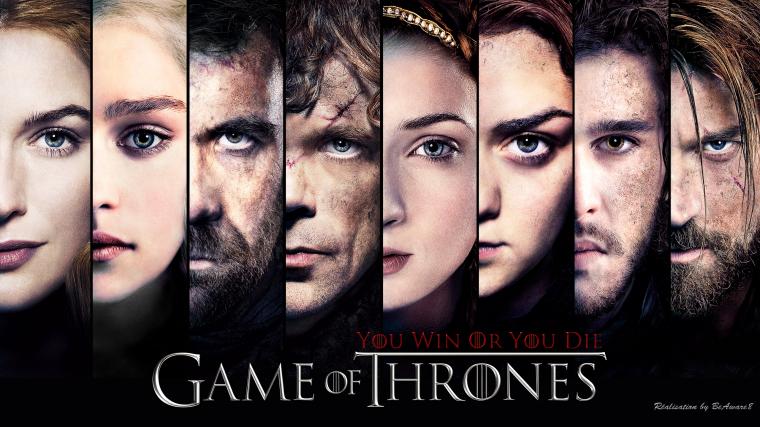 Streaming services like Netflix, Amazon, and soon Apple, have lured famous actors such as Winona Ryder, Jennifer Anniston, Robin Wright, Orlando Bloom, Jonah Hill, and Emma Stone. In addition, several more projects being helmed by the biggest and brightest names in Hollywood are on their way. It is no surprise that every studio and streaming service is desperately trying to find its own Game of Thrones.
Netflix has already tried and failed with their pale imitation Marco Polo, but is attempting to recapture Thrones' spark with the Henry Cavill-lead The Witcher series. Over on Amazon, a historic $1 billion is being spent on a Lord of The Rings series, the most ever spent on a television series. Apple's upcoming streaming service is also betting big on See, a fantasy starring Aquaman's Jason Momoa. HBO is also attempting to continue their streak with J.J. Abrams and Jon Nolan's sci-fi series Westworld and the upcoming DC comic's adaptation of Watchmen.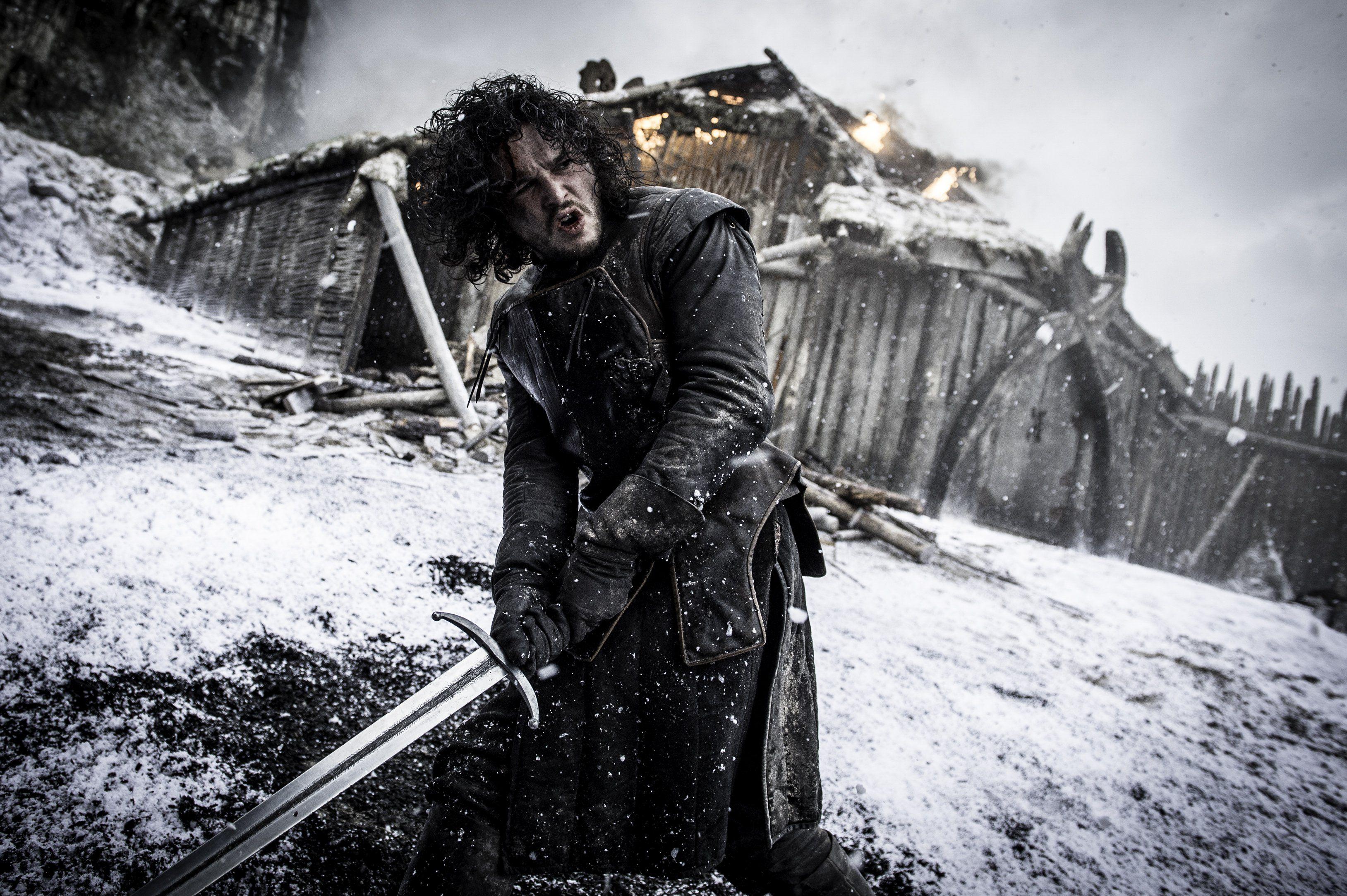 Industry analysts argue that the "next Game of Thrones", meaning the next show that defines a decade, may not be anything at all like the popular HBO show. After all, the all-time favorite series preceding Game of Thrones hasn't been fantasy spectacles, but were rather varied, ranging from sci-fi fares like Lost to gritty crime thrillers like The Wire and The Sopranos. It will surely be interesting, then, to see whether or not we can get another blockbuster television series like Game of Thrones in this age of "peak TV", where content is both high in quality and ample in number.
Whether or not you liked the show, Game of Thrones' impact on television is bound to be felt for decades after its climatic end. The masterful fantasy saga not only changed the rules for what could and couldn't be shown on television, but also emboldened studios to try more eclectic storytelling, put in a larger budget, and to experiment with various genres. Game of Thrones may have stumbled in its final seasons on the way to the finish line, but its legacy isn't that of just a popular show, but also as as series that heralded a new dawn for television as we know it.