The resurgence of the Pakistani film industry in recent times has led to a plethora of films being released during Eid al-Fitr and Eid al-Adha each year. This Eid, Pakistani war thriller Azaadi was released to stiff competition from films like Saat Din Mohabbat In, Wajood and Na Band Na Baarati.
Starring Moammar Rana, Sonya Hussain and Nadeem Baig in main roles, Azaadi is a film that centers on a man Azad (played by Rana) who becomes a freedom fighter of sorts after he goes through an unfortunate ordeal in the Indian Occupied part of Kashmir.
He also has to deal with his estranged wife Zara, who has come especially to Kashmir to get him to sign their divorce papers. The film seems simple enough but the most significant and the biggest problem it has, is that it doesn't quite know how to tackle the topic on which the entire movie is based.
The Kashmir Issue is one of the most sensitive topics for Kashmiris, Pakistanis and Indians alike, and Azaadi's simplistic approach on it comes across as tasteless.
Read more: Movie Preview: Star Wars The Last Jedi
Not to say that it doesn't highlight the atrocities faced by Muslims in India well. Azaadi's depiction of the pain and suffering of the Muslim Kashmiris is important because we rarely see it in movies and films, so the very fact that it is trying to remind us of the problem makes the film likable.
Credit is due to Ben Jasper who hits home just how beautiful Kashmir is and the cinematography is the strong suit of the film. With breathtaking visuals, Azaadi is unlike other Pakistani films. The stunts and action scenes are subpar which is a travesty because that is one area that the film should have excelled at.

Nothing positive can be said about the score and soundtrack of the film either. Acting-wise, Nadeem Baig proves why he's one of the biggest names in Pakistani films, even today. Baig gets good lines, but it's his delivery and acting that really sells his role of a troubled Kashmiri father.
His scenes with Sonya Hussain's character Zara are a joy to watch and it's really the only part of the film where Hussain shines. While she has her moments, Hussain's character and her arc is poorly conceived. Frankly, the notion of her not questioning the fact that her father married her to a man at an early age is deeply troubling.
On top of that, she quickly falls in love with her estranged husband somehow forgetting that her entire purpose of coming to Kashmir was so she could divorce her husband and marry the man in the UK whom she loves. The trivialization of child marriage not only comes across as disturbing, it also serves as a distraction from the plot of the film.
Read more: Movie Review: The Incredibles 2
Moammar Rana's wooden acting doesn't help the film. In the scenes that he's supposed to be the stoic, macho lead that we're all too painfully familiar with, he seems lost in thought which somehow highlights just how bad an actor he is. Rana's stunts in the film are also horrendous.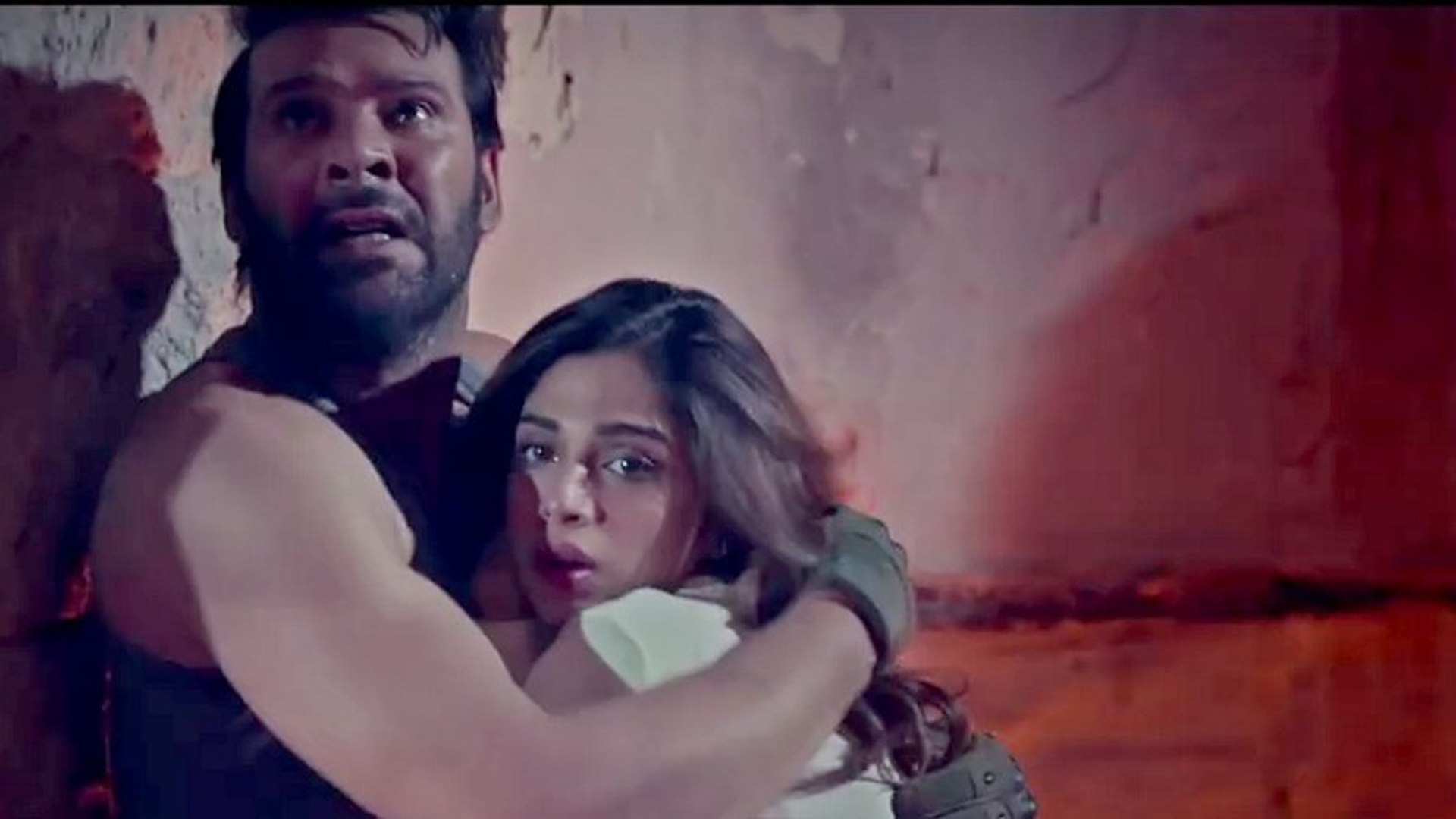 One man beating five guys is already a stretch but the way the director and stunt coordinator has gone about it is rather amusing. The movie's decision to make every Indian a one-dimensional villain also makes one realizes just how out of touch the film is from modern cinema. Overall, Azaadi is a weak film by writer and director Imran Malik.
The film comes closer to the Lollywood films that people like to pretend weren't being released a few years back than the quality of films we see nowadays. Everything from the dialogues to the acting needs work. The script, in particular, needed some serious brushing up and if the film had tried to give any of the supporting characters arcs, Azaadi could have been a completely different film.
Read more: 'Incredibles 2' set to break more records for Disney
Despite some good work by cinematographer Ben Jasper, there isn't anything that stands out about the film, which is a shame because Azaadi could have been the kind of vehicle that would have led to some much-needed conversation about the Kashmir Issue. Sadly Azaadi fails both as a social problem film and as an action thriller, leaving the viewer more interested to seeing a better film than pondering about the fate of the troubled Kashmiris.