In an exclusive Interview with Najma Minhas, Managing Editor Global Village Space, Mian Kashif, Chairman FIEDMC, CPEC linked economic zone, explains that Post COVID-19 scenario and the rising conflict emerging between China and the USA, offer Pakistani businesses opportunities to benefit further from export markets in North America and China's industrial re-location policy.
GVS: What is the basic concept behind FIEDMC?
Mian Kashif: FIEDMC is a public-private partnership concept and it's the largest company in Pakistan that is developing special economic zones (SEZ's), especially in Central Punjab. FIEDMC was given the target by the Prime Minister to establish one of the SEZ's in Punjab. Within three months we were able to launch and arrange the groundbreaking ceremony in Faisalabad on January 3rd, 2020.
Since then, we are getting a very positive response; out of 3,317 acres of land, we have sold roughly 2,000 acres, and we are expecting roughly 125 companies from China to relocate here, along with many other Pakistani investors. These companies are very committed to relocating from China to Pakistan because whenever we used to meet them, they use to complain that we are ready to move but your zones are not ready yet.
GVS: Punjab also has PIEDMC (Punjab Industrial Estates Development and Management Company). What was the reason why another company was established in the same province

with

 a similar mandate? Was it because you could target investors better or some other reason?
Mian Kashif: FIEDMC was established earlier than PIEDMC, so in short we were the pioneers. In 2004, during Gen. Musharraf's presidency, when Chaudhury Pervaiz Elahi was Chief Minister and Jahanghir Tareen his advisor, industrialists in Faisalabad went to them and conveyed that they wanted to establish a state-of-the-art industrial zone in Faisalabad, through a public-private partnership.
The industrialists asked the government to give them a loan, to establish a complete industrial set up, which would later be returned. The provincial government approved the idea, a board was constituted in 2004, and the first project was initiated – the Value Addition City. The Value Addition City was for small and medium enterprises, and the government of Punjab gave them 5 billion rupees loan on soft terms. Our initiative has worked well.
Read more: FIEDMC: Flag carrier of public-private partnership in Pakistan
They established the first zone of 250 acres for SMEs and the second zone, M3 industrial city, was later established in 2007. The total area of that zone was 4,500 acres approximately. After establishing the economic zone and selling plots to industry, FIEDMC has returned 4 billion rupees of the loan, which was taken from the Government of Punjab. When I came as the Chairman last year, I was given the task of the new CPEC project.
GVS: What have been some major challenges since you took over as Chairman FIEDMC in 2019?
Mian Kashif: There were numerous obstacles that we have faced from the government's side, including the bureaucracy, which was not all that cooperative. We faced many challenges, especially, when we started acquiring land. There were many land possession issues, including land approval and procedural stumbling blocks.
After momentous efforts, we were able to overcome these. Another huge issue for us was that the special economic zone did not have enough electricity and gas available. Most of the industrialists were coming to start their industry on their plots but often with no availability of electricity.
I played a major role, with the help of some of the government officials, and FIEDMC even invested 600 million rupees to speed up the process. It usually takes around 1–1.5 years to get utility supplies, but we successfully managed to accomplish this within 6 months. Now we have access to all these utilities, which will help industrial units to be set up in this zone.
Read more: Challenges of Imposing Lockdown: DC Islamabad explains
GVS: What about access roads as that must be a major issue for a new economic zone (AIIC)?
Mian Kashif: We are trying to create a link between M3 and M4. Two motorways are going towards Karachi, one from Lahore and another from Pindi Bhattian. We want to establish a link by developing a six-lane expressway, which will help the industries with faster routes to transport their produce to all exporting points all over the country.
GVS: You mentioned that the bureaucracy was not helping you, even though FIEDMC was asked to expedite the Chinese SEZ by the Prime Minister himself. Did that not help you?
Mian Kashif: Not as of yet. However, we are hopeful things will improve with the creation of the new CPEC Authority with Gen. Asim Bajwa, at the helm, we are really looking forward to working with him. We are presenting all the issues we have faced or are facing right now. There are plenty of issues and setbacks so we are in communication with him. We want the government to support us and give us a free hand to hire an international town planner who can design our industrial zone to global standards.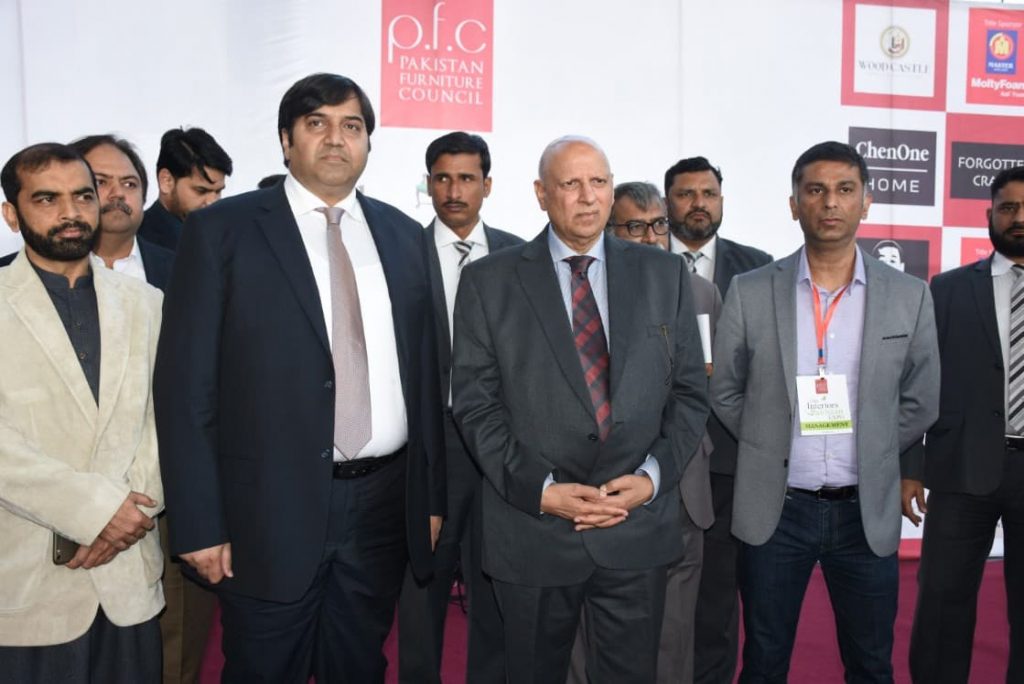 GVS: But do you need to get permission for doing that?
Mian Kashif: Yes. We need permission from the government. There are certain rules that don't allow us to hire such individuals.
GVS: The new CPEC authority should help you to achieve some of your objectives faster. How do you intend to work with them?
Mian Kashif: We want to be in closer contact with them. There are a few different issues. One is the issue of hiring contractors, like single source approval. We are expecting to work with FWO. For example, if we hire a normal contractor, they will probably take two to three years.
If we hire FWO we can complete within a year. We will be able to complete the process very fast, and this way we will be able to attract more investors to industrial setups and we will be able to work on new projects that we have planned in the future. We have land of nearly 3,300 – 6,000 acres that we want to utilize for more production.
GVS: You mentioned that you are trying to attract more investors. A couple of months ago you went to Europe and the UK. You took the Governor of Punjab, Muhammad Sarwar, with you. What was the purpose of taking him with you and how much investment did you get?
Mian Kashif: It was a very productive visit and we got a very good response. Mr. Sarwar has a great rapport with overseas Pakistanis; hence, he was able to get us in contact with top Pakistani businessmen who we were keen on meeting up with. We met many people who were interested in economic zones. We informed them of the various services we were offering from the moment of signing of the contract till the end.
We gave them extensive assurances that they will be treated with the utmost care and respect, given key account managers, and none of them would be a victim to any hindrances, which was the case in the past. We were able to get nearly a billion US dollars in terms of MOU's and tentative contracts.
Read more: Special Economic Zones – A Global Overview
Unfortunately, this global pandemic has caused work to slow down, but we have been in regular contact with the industrialists. They want to invest in multiple fields. Some of these people have been asking us for advice regarding what to produce or what model to adopt. Furthermore, to enhance the advantages of the SEZ, it will be divided into different segments.
We are developing a 1500 acre zone just for agro-based industries and similar zones for other industries. All the products will have different small and medium enterprises for them established in that particular zone. In the agro-zone, they will only provide products related to agriculture. Our major target is to achieve import substitution of goods that we import from abroad. We want to localize production that will help us in saving foreign exchange.
GVS: You mentioned the pandemic. How specifically has it affected you?
Mian Kashif: It will delay our plans roughly by up to six months. We are late with the construction and development part, although, we intend to cover the gap in infrastructure by expediting our timeline. The biggest challenge that we face will be on the investor's front. We have been unable to meet up with potential investors and industrialists in China, Turkey, South Korea and the USA that we had planned. Hence, our timelines have been affected.
The whole world is affected by this pandemic and this will inevitably lead to cash flow issues for investors. Regardless, there are a lot of positive and negative impacts of COVID-19. I see a silver lining for Pakistan; I am expecting a better response from the people in the US, some of the products they used to buy from China, may shift to us, due to the conflict between China and the US. I believe we will be successful in getting more business from American companies due to raising tariffs on Chinese products.
GVS: Are there particular industries that you think you're more likely to win business from China?
Mian Kashif: We are expecting more investment in chemical, textile, and construction industries. However, we want to do more research and clearly identify what kinds of industries are most likely to shift from China. Once we have analyzed this, we will go and lobby directly or go through government channels. I am very confident that we will be able to get a good share of businesses relocating from China.
GVS: The Allama Iqbal Industrial City is just one of the nine CPEC zones that we have. We were expecting Rashakai and Dhabeji would come online this year as well. Do you still see that happening or not?
Mian Kashif: Yes I do. They have to do it now because they do not have any other option left but to start. Following our groundbreaking ceremony, they are facing more pressure from the provincial governments as well as from the federal government. So, they are now doing a lot of work on that front. I think that one of them will start in September and one will start in December. So, this year I am expecting both zones to have their groundbreaking ceremonies.
GVS: Are special economic zones open during the lockdown?
Mian Kashif: The special economic zones are open because they are mostly export-based industries. The industries themselves have developed operating procedures, and we have also imposed strict SOPs regarding safety for all. The industries have responded well and there are only a few issues of safety – which are being taken care of.
Read more: PM Imran Khan unleashes a dream: First CPEC SEZ takes off!
GVS: Chairman, do you see positivity on the horizon?
Mian Kashif: I am very positive about the future. In my view, this is an opportunity for Pakistan. The government has been able to get debt relief and foreign aid from international agencies. The state will be better equipped to handle the challenges and implement their plans in a more effective way.