Mr Abdul Waheed became CEO Askari General Insurance Company in 2010. A Chartered Professional Accountant by training, he has decades of exposure in finance and business, having worked in international and national markets. He has previously worked at Askari Leasing, DuPont and Proctor & Gamble in Canada.
GVS: If you look at the general insurance industry in Pakistan, it has a very low penetration rate. Why is that? Government policies, lack of awareness of insurance benefits, or low per capita income?
Mr Abdul Waheed: The government needs to do much more to support the industry, even if it is in terms of implementing existing laws. Currently, Pakistan has the Motor Vehicles Act, 1938 law which requires drivers to take out third party liability insurance on motor vehicles, to compensate for death and bodily injury to members of the general public caused by an accident.
Yet this is not implemented. The government should ensure its implementation through enforcement agencies, such as traffic police, Excise and Taxation Department and government hospitals. Customers buying or registering vehicles should be required to show insurance documents.
In the West, when you have a car, you must have at least a third-party liability so in case you hit somebody, they can be compensated. Currently, the schedule of compensation for the dead and injured third parties is very low and has not been updated over time. The Association of Insurance Companies, are pursuing the government of Pakistan for many years to at least have this law updated and implemented properly, this will not only help the insurance industry but will benefit the common man.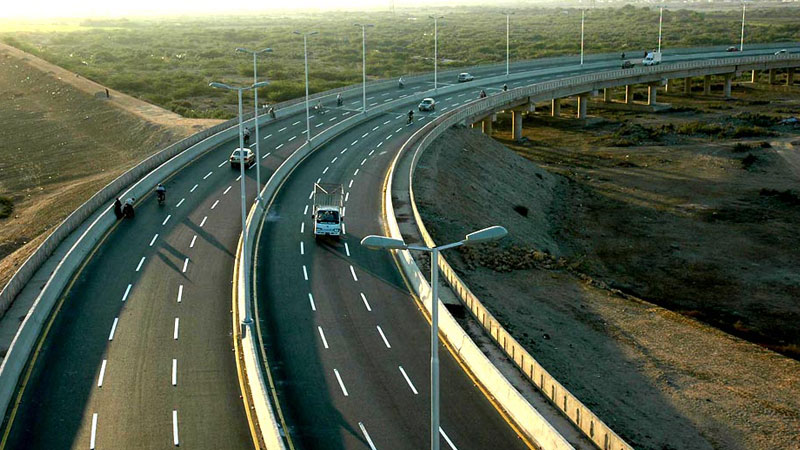 The government should also introduce new regulations like a general third party liability, compulsory business insurance, etc. These are laws that help to protect people in difficult circumstances that may not have been envisaged upfront. The reluctance of the government to make such laws mandatory maybe due to individuals and families in the country having low per capita incomes and little surplus income.
However, across the region – India, Bangladesh and China – governments are supporting their insurance industries through regulations. The government passed the Insurance Ordinance 2000 together with its subsequent rules which centred around the certain basic mandatory requirement for the operation of an insurance company with little relevance to the enabling environment which is essential for insurance companies to grow and flourish.
Read more: How to make Pakistan a Maritime Nation: Minister Ali Zaidi
GVS: What kind of regulations does India have? For example, is vehicle insurance mandatory?
Mr Abdul Waheed: Yes, it is mandatory and more importantly it is enforced. In India, the premium chargeable against each class and make of vehicle is set and revised on an annual basis by their regulator. There is, therefore, no open competition among the insurance companies on the premium rates which they charge for this compulsory cover as everyone is forced to follow the premium advised by their regulator.
Furthermore, there are awareness campaigns around the benefits of insurance which are supported by government funding. There is no such campaign here in Pakistan and people here see insurance as an additional liability that they try to avoid.
GVS: Apart from motor vehicles insurance, what are the other areas that the government should help create awareness on?
Mr Abdul Waheed: There are so many things, for example, health insurance, crop insurance, business interruption insurance for small businesses and so on. Such insurances will help to give self-respect to the insured at the time of need.
Growers should get insurance for unpredictable weather conditions leading to yield losses, for which they will get compensation from insurance companies. These types of insurances are available everywhere in the world, not just Pakistan. But unfortunately, people do not understand this benefit and the government is also not fulfilling its responsibility in creating awareness around it.
Read more: GVS exclusive! Maulana Fazl-ur-Rehman meeting with Imran Khan?
GVS: You are putting the responsibility of creating awareness on the government's shoulders. What is the standard practice in other countries? Is it the government or the insurance industry that creates this awareness?
Mr Abdul Waheed: Basically, governments create an environment for any industry to flourish and my complaint from the Government of Pakistan is that its not creating such an environment.
The result of this lack of interest by them affects the growth of the insurance market. In the West, insurance companies own banks, whereas, in Pakistan, the industry is very small and every year its role is declining rather than growing. This is unfortunate.
GVS: Since 1990, the gross non-life insurance premiums are generally reducing, why is that happening?
Mr Abdul Waheed: Imagine, for example, in 2008 we wrote 100 insurance policies and earned Rs.100 premium, now we have to write 150 insurance policies to achieve the same Premium amount. Reason? Because there is no compulsion on businesses to get its assets insured, it is the least priority for our businessmen.
They are not aware of its benefits and in case of losses of uninsured businesses they become insolvent and become a liability to the state. Businessmen or professionals are not required to buy insurance policies, such as professional indemnity, general third party and commercial liability, employee or workmen compensation insurances by law, so they only buy them if they want to or if they have taken loans from banks which impose insurance requirements on the mortgaged property.
If there is a loan on the car, then there is an insurance requirement by the bank, so it will force you to buy a damage/property insurance to protect the asset until the loan is paid. Even in this case, what they do is, they shop around and choose the cheap option with minimum risk coverage and in case of a loss, the majority of these policies exclude such losses and claims are thus not paid.
In countries like the US or UK, no businessman or professional can get a license to run a business without a proper insurance policy which protects the businessman and the state from losses. This is the business enabling environment, which insurance industry expects from the Government of Pakistan. It is only when everybody is mandated to buy insurance for different uses, that the insurance industry will grow and contribute to the Government exchequer.
Read more: Interview with Marvia Malik – Pakistan's first transgender anchorperson
GVS: You feel it is the responsibility of the government to make insurance mandatory which will help society and individuals affected and this, in turn, will help the insurance industry?
Mr Abdul Waheed: Exactly. Imagine, there is no permanent insurance commissioner for the last one year in the SECP. The insurance commissioner regulates the insurance industry. They are not even interested in filling this job. It reflects the indifference the government has towards the insurance industry.
There is a culture in Pakistan to buy homes, cars and even businesses with no or minimum loans from banks which affect the insurance industry. There are so many houses in Pakistan, yet less than 1% take out housing insurance, and that to because it probably has a house loan from a bank. This culture of uninsured assets affects our lives in cases of disasters.
The earthquake in 2005 left affectees who are still homeless and lost their businesses. Huge natural disasters strike the US almost every year but the affected people are compensated by insurance companies which makes their lives easier to rebuild.
GVS: What are the major different types of segments of insurance available in Pakistan? You mentioned motor vehicle and health, what else?
Mr Abdul Waheed: All the insurance segments are available for consumer and corporate setups. There are specialized insurances also available for example, professional indemnity for doctors, Chartered Accountants, engineers. Travel insurance is available. We have every type of policy available and we sell it.
There is crop insurance, called yield insurance, in which you get compensated by the insurance company if your yield is less than the required reference yield. The previous Punjab government in 2016 got this insurance for farmers. It was a pilot project and the objective was to give the farmers understanding of how they can protect themselves.
The farmers are starting to get the fruits of insurance but it has to be a proper cycle of a few years so the farmers can learn and where needed get compensation for their losses. Potentially, this could be a huge market for the insurance industry. India has a huge market for crop insurance and livestock insurance.
Read more: Interview with Dr. Omar Abdul Rahman, science advisor to Dr. Mahatir…
GVS: What kind of market numbers are we talking about?
Mr Abdul Waheed: If we are able to mature this market, in several years, we can get billions of rupees as the insurance premium. We are an agriculture-based country and 60% population is still attached with agri-products, currently, it stands untapped.
GVS: What about textile growers? Are they taking any insurance?
Mr Abdul Waheed: Textile growers are not taking any cotton insurance, but textile factories are taking insurance. So, we are ensuring their products, stocks, properties, etc.
GVS: In October 2018, there was a cyberattack on the credit cards of a Pakistani bank. Is cyber risk insurance something that insurance companies are interested in selling?
Mr Abdul Waheed: Yes, and the regulators are also very active on it now. They have started sending notices and forming a regulation for all the institutions to work on cyber protection and cyber insurance as well. This could be a future market for which the industry is ready.
In the short term, I think we will be able to generate a small number of policies, but in the long term, like from 2020 onwards, there will be a good amount of money – provided the regulator takes this a serious risk and ensures that every industry exposed to this risk must get proper insurance.
GVS: In terms of distribution channels for general insurance policies. Do you use a variety of distribution channels or are they directly sold through insurance companies?
Mr Abdul Waheed: Unfortunately, we have to have our own distribution channels. Banks are unable to support us because their selling cost is very high and our margins are much lower than those of life insurance companies. So, it is not possible for us to work with them. We have started to use other modes such like telemarketing, Facebook, or direct selling.
We have to find new options of distribution channels to increase our reach. Recently some websites have sprung up where some insurance products are being offered for sale to the general public. These website partners with some insurance companies and sell insurance products through their websites.
Read more: Set on a Journey of Undefeated Dreams – Interview with APS…
GVS: Which is the most profitable segment in your market?
Mr Abdul Waheed: I think it depends on the insurance company. Companies make a profit from different segments. You have to choose your own segment, then you have to focus on it and you have to improve your capacity to handle that business to make it more profitable.
For example, we may say that we make more profit in motor insurance and another company such as EFU may make more profit in fire insurance because they have better human resource to handle that business.
GVS: Which sectors are growing?
Mr Abdul Waheed: In my opinion, which my colleagues might not agree with, our industry is growing via bank loans and bank finances. When banks start financing vehicles, we start growing in vehicle insurance. When banks start financing industry, we start increasing our fire insurance and industrial insurance.
Direct insurance is about 10-15% not much Karachi Lahore Motorway more than that, 85% of the general insurance business is linked with bank financing and that is very strange as compared to the rest of the world.
GVS: Everyone is talking about CPEC and what a great game-changer that is. How do you think it is affecting the insurance industry?
Mr Abdul Waheed: I think that it is a game-changer for us as well and we must prepare to get maximum benefit out of it. Insurance companies are already working with Chinese companies building dams such as Dasu, Suki Kinari, Kohala, etc. along with roads and motorways across the country.
For example, we are doing Suki Kinari's imports insurance, construction machinery insurance, the workers are protected by us through worker's compensation in case of an accident or so, same is with other projects.
GVS: You mentioned import insurance, what is that?
Mr Abdul Waheed: Basically, when they start construction, they import equipment from different parts of the world. So, we insure equipment from port to port and from inland port to the project area. This is insurance of their assets while in transit and these assets are insured at the project site for the project period as well.
Read more: GVS exclusive interview with Imran Khan; his vision and his priorities
GVS: Are the Chinese companies taking out insurance?
Mr Abdul Waheed: Fortunately, they are aware of the benefits of insurance and there are regulations as well for them. There is a requirement of project insurance by Pakistani laws if the project is financed by Government or any financial institutions, however, they get insurance of BOT projects as well.
GVS: Are they are taking insurance from local companies or Chinese companies?
Mr Abdul Waheed: Actually, there is a law that gives them the option to take Marine or import insurance either from their home country or from within Pakistan, but for property or project insurance they cannot take insurance from any company outside of Pakistan.
We give protection to the business here in Pakistan and then get it reinsured from the international market – so what they are doing, for most of the big insurance policies such as Contractors All Risk, they get reinsurance arranged by themselves from China and they keep insurance companies in Pakistan as a front company to fulfil local requirements. But for small segments of the projects, they are insuring it locally.
GVS: What are these small segments of projects?
Mr Abdul Waheed: Small segments of projects are machinery, imports, workmen compensation, etc. but big projects are full project insurances which are in billions of Rupees. So, that amount is basically sent back indirectly to China and that is done via reinsurance.
GVS: So, overall, by how much has CPEC helped the insurance industry?
Mr Abdul Waheed: I think in 2018, it will be around 20-30% contribution was made by CPEC, which is significant. We believe there will be more opportunities after the completion of these projects when these projects will be used for business transactions.
Normally at the start of the construction, there are big amount insurance policies are available and thereafter the small amount policies are required for such projects. So, if this year they have no construction, we will not have the same size of the insurance premium contribution.
GVS: What are the other opportunities that you have in the market apart from CPEC?
Mr Abdul Waheed: The other opportunity coming up is in the health segment of insurance. The government is working on expanding it. The previous government used to give health insurance policies through the State Life Insurance company, but the current government has started opening up and involving private companies as well.
Recently, they have tendered in KP where State Life is also competing with private life insurance companies. I think they are going to start the same thing here on a federal level as well. This will help the private insurance companies to improve their health insurance business and also improve the capacity to handle that business.
Read more: Explaining Pakistan's media: GVS exclusive interview with Yousaf Baig Mirza
GVS: What do you mean by improving the capacity to handle that business?
Mr Abdul Waheed: You see, capacity means to have more capable individuals, systems and processes. Government businesses is huge, KP business which was recently announced is more than a normal insurance company's total yearly revenue. If you include the federal government's insurance premium, it will be close to the industry's revenue. If the government ensures participation of private sector insurance companies it will help the insurance industry to grow.
GVS: What are the major challenges you face as an industry?
Mr Abdul Waheed: The major challenges, as I said previously, including lack of support from the government and because of that, the industry isn't growing. The government needs to create awareness about the benefits of insurance as well as legally mandating insurance for different things, as we discussed earlier.
As an industry advertisement promotions are very expensive for us but industry promotions are not sufficient. For example, we celebrate insurance day every year, we go on the streets in insurance shirts and talk to people. But this is not enough. We need to have proper campaigns like life insurance campaigns.
You will find so many life insurance companies on TV, because they spend huge advertisement budgets to generate more revenues. But the general insurance companies, unfortunately, are not in a position to spend such amounts. We have small budgets because of smaller profits.
GVS: How have you adopted the use of technology to improve delivery in the insurance industry?
Mr Abdul Waheed: At the AGICO level, we are very focused on IT. We have built our own Enterprise Resource Planning system because the kind of system we were looking for was not available in this market and was very costly abroad. So, we decided to build it on our own.
Its an end to end software. Now we are planning to build our contact with our clients through our Apps, so if you want to insure a car, just take pictures and send them to us through the App, we will automatically issue a policy.
Soon intimation of claims will be automatically communicated to us, the system, the surveyors, the workshop, everyone will be connected together. It is basically an integrated system for clients. Year 2019 is going to be our year for technology.
This year we also intend to eliminate paper processing and build a paperless environment in AGICO. That will happen through the use of this software, apps, etc. This will help us reduce our cost and improve our efficiency.
Read more: 'Pakistan sixth largest country in the world cannot be ignored by…
GVS: Percentage-wise, how much would the business cost be reduced?
Mr Abdul Waheed: We have a team of 10 -15 IT specialists deployed to build and maintain the system. From a cost point of view its reasonable compared to the market price. This will help us by reducing the need to employ more people as we grow, our efficiency will improve and our revenue will improve.
So, from a cost reduction point of view, for example, if we are handling 100 policies right now, we will be able to handle 1000 policies with the same staff because the available system will give us more readily available efficient information.
You can submit your claim through the App, then you can monitor what is happening with your claim, where its stuck, when it will be released and through which cheque the payment was made, etc. It will automatically go to different departments through the system.
When you send that claim to us, it will go to one department and then after processing, be released to the rest like a one-stop system – there will be a chain developed in the system – with the customer able to follow it through different stages.
GVS: What is your focus now, going forward in 2019?
Mr Abdul Waheed: We are thinking, if CPEC is through, then the next step is to look towards insuring the transportation of its goods, vehicles, etc. We are expecting a huge business if it happens and we are prepared for that. If it happens the way it is being discussed in the market or in the news, then when it is in full swing, the industry's revenue will be at least double.
So, in AGICO, we are preparing for this, and that is why we are building strong information software systems to fulfil the requirements of the future. In 2016 and 2017, there were so many projects going on such as the construction of roads, tunnels, dams etc. and we were insuring them. Another focus for the industry is the growing market in the Islamic mode of insurance – Takaful.
It is growing rapidly, in fact, its growth rate is more than the general insurance market. You can buy motor vehicle takaful, building takaful, etc. all from a general insurance company. The only issue with takaful is that the capacity of the takaful industry is not as big as the general insurance industry is.
This is because the reinsurance capacity that we get from the international industry is not mature enough to support our takaful industry. So, we are trying to work together and increase our capacity. For example, if I have to takaful one vehicle and I have a capacity to only cover half of the vehicle value, I share the other half with another takaful company. Then both companies work together. That's how we are working right now.
Read more: GVS exclusive interview with Fereeha Idrees
GVS: How does takaful work?
Mr Abdul Waheed: Takaful is Shariah compliant as declared in various fatwas by the grand muftis. The takaful operations model is based on the wakalah model, that is a Malaysian model, what we do is, we insure you, give you takaful policy and we distribute that premium into two factors.
One is wakalah, which is our service fee, and the remaining is basically kept in a pool and that pool is then used to make payments of claims. So, whatever is left over in that pool is supposed to be redistributed back to the pool members.
So, if you buy a takaful policy, you will be considered a takaful member of that pool. At the end of the year if the claims are less, the premium left over in the pool is redistributed proportionally to the members, except the wakalah fee, which is given to the insurance company.
GVS: The same general insurance companies can offer takaful?
Mr Abdul Waheed: The government essentially allowed the general insurance companies to offer it in 2013 or 2014. General insurance companies have windows of takaful, so now we are keeping a different set of records of takaful and for general insurance.
So, for takaful windows, we have to keep one mufti on the advisory board and one mufti working with us. So, we have created employment opportunities for muftis, they work with us and even become the Imams of our mosques!
Read more: I am already a part of politics, just not electoral politics:…
GVS: What percentage of your revenues are coming from Takaful?
Mr Abdul Waheed: Its growing by 10-15% this year, for the whole industry. Every company offering takaful is witnessing this growth. This is more than general insurance growth. Whenever Islamic banks lease anything or finance anything, they ensure that the assets are insured through the takaful mode of insurance. All the people who do not believe in general insurance as an Islamic mode of financing are buying takaful from us.